Ontdek en blader door onze volledige catalogus van bureaus.
Plaats nu een nieuw project om bureaus te vinden die aan jouw wensen voldoen.
Laat onze sectordeskundigen u helpen het meest geschikte bureau te kiezen.
Ontdek onze bureaus
Zoek in een database van 38K getalenteerde dienstverleners en werk samen met de beste mogelijke voor uw specifieke behoeften.
Laat agentschappen naar u komen
Beschrijf uw behoeften in een korte briefing met uw eisen. Stuur het naar de agentschappen die wij u voorstellen en wacht op hun antwoord.
Een eenvoudig, snel en dynamisch proces
Uitgebreide en actuele marktinformatie
Persoonlijke ondersteuning
Lees meer
Onze adviseurs begeleiden u naar het juiste agentschap
Laat onze sectordeskundigen u helpen het meest geschikte agentschap te kiezen en uw idee om te zetten in een succesvol bedrijfsproject.
Lees meer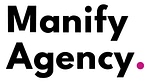 ---
Manify Agency
Amsterdam, Nederland
Outperforming expectations as the standard
Global performance marketing agency with a true focus on the social first brands. We love to build brands and scale them beyond every status quo. Not just by 'trying' to follow a gut feeling, but scaling by proven / data-driven social first marketing systems. Magnifying the brands' aura with necessary knowledge along the way. Social first at the core - from building up enhaced 360 degrees client profiles - by utilizing advanced MARtech software - up to mining your most relevant TikTok trends. Simply put, we love to combine the newest technologies with advanced and proven marketing strategies to enhance every brand who dares to challenge us. MA - "Creating the 'unfair' advantage every brand is secretely hoping for".
---
Diensten
16 diensten aangeboden door Manify Agency
Naam van dienst
---
Gerelateerde beoordelingen
---
Vanaf
---
---
---
Team
13 leden in Manify Agency's team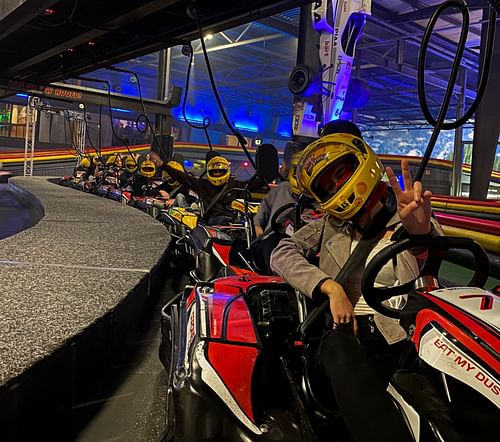 Verhaal
We believe in the strongest blend of talent, culture, mindset and will. Play the game to win it and have fun whilst doing it.
---
Prijzen
Manify Agency heeft 1 award gewonnen
Most Reviewed Digital Marketing Agency
2022-11-01
Digital Marketing
---
Joop Muller
Co-Founder bij GRIZZ Energy Gum
Service
Online Advertising
"Their personal and direct approach is top-notch!" Project summary: Manify Agency provides digital strategy and social media marketing services for an energy gum company. They identify the client's target market and create content for social media campaigns. Feedback summary: Manify Agency continues to support the client's campaigns, working on their TikTok account for brand awareness. So far, the client is happy with the ongoing collaboration, and the team's personal approach impresses them.
---
Dylan Laseur
Founder bij Flatline Agency
Sector
Software & Computer Services
"Manify Agency is proactive — they started our first project within the first half-hour of our partnership." Project summary: Manify Agency provides a custom development firm with marketing services, including PPC, on Facebook, Instagram, LinkedIn, and Google. They're also operating retargeting campaigns and use AI to optimize ads. Feedback summary: Manify Agency has reduced the client's PPC cost tenfold, bringing it down from about $7 to $0.06 and saving the client a lot of money. Their team occasionally works on-site to set up ad campaigns, facilitating clear communication. They also have regular meetings to discuss project results.
---
Willemijn Jansen
CEO bij MeerBusiness Haarlemmermeer & Schiphol
Service
Online Advertising
Sector
Entertainment & Events
Manify Agency has increased the client's website traffic by 25% and the readership of their newsletter by 10%. They have been professional, proactive, and transparent in their process. The client is very satisfied and looking forward to continuing their partnership in the future. Project summary: Manify Agency is assisting a networking company with expanding its reach and engagement. They've focused on the client's online marketing, digital presence, website upgrades, and sales automation.
---
Gewerkt met Manify Agency?
Deel je ervaring met ons.
---
Contact
Contact gegevens van Manify Agency
Details
---
https://www.manifyagency.com
---
Hoofdkantoor

Gerard Doustraat 246, 1073 BW Amsterdam, Nederland
---