Surround yourself with the best agencies
From web design to advertising campaigns, we guide you to the right marketing agencies.
100% free - Fee is charged to agencies willing to collaborate with you.
arrow_downward
They talked about us in the press
A few metrics
1k
Successful collaborations per year
What kind of agencies are selected?
The best ones, but not necessarily the biggest ones.
Peek Creative Studios
What a client said about them:
We have to do a creative project as a writer,model and a voice over project
Brian MatongoBig Extreme Productions
Your Majesty Co.
What a client said about them:
Your Majesty has been our digital agency for four years. From the start it's always been a good collaboration. Our website received a lot of positive PR and great feedback for the creativity, plus our customers love it. Next to being creative YM has also proven to be a agency with a lot of technical expertise. They built a custom booking engine and implemented our payment systems that generated great results. We hope to work with Your Majesty for many more years.
Jose DolGeneral Manager, Volkshotel
Wirelab
What a client said about them:
Wij hebben een samenwerking gevonden met Wirelab. Wirelab produceert voor ons de platformen en onderhouden deze zeer correct. Vooral het meedenken en de pro-actieve houding m.b.t. de ontwikkeling van onze platformen stellen wij zeer op prijs. Wirelab komt met innovatieve ideeën en creaties en zijn zeer flexibel en weten meteen vanaf dag 1 waarover zij spreken. Daarbij hebben zij ons enorm goed geholpen en vooral goed geadviseerd m.b.t. het overnemen van 2 bestaande applicaties. Hadden wij dit eerder geweten, dan hadden we veel eerder samen kunnen werken als het aan ons ligt.
Jeffrey van TiggelhovenEigenaar / Account Manager, Webova Nederland
If we were you
What a client said about them:
IWWY hielp met een verfrissing van onze onderneming. Hierbij kwam onder meer een nieuw logo, huisstijl en advertentiebeleid aan de pas. Kenmerkend is hun creatieve en flexibele aanpak waarbij ze niet verlegen zijn om hun eigen stempel te drukken op hun campagnes of 'out of the box' te denken. Momenteel verzorgen zij onder andere de copywriting, het ontwerp van advertenties en het verder uitdiepen van de gezette visie.
Stijn SchenkelsBedrijfsleider, Hanolux
87seconds
What a client said about them:
Le professionnalisme et la créativité de l'équipe de 87 secondes nous a permis de traduire un concept compliqué en une vidéo très simple en un temps record ! Du kick off du projet au rendu final de la vidéo, ils ont immédiatement compris nos enjeux et trouver le meilleur moyen de mettre en image notre projet pour atteindre notre cible et nos objectifs.
Gregoire ThomasProduct Marketing Manager, Kameleoon
Uitblinkend
What a client said about them:
Na eerder mindere goede ervaringen opgedaan te hebben bij een ander online marketingbureau zijn wij bij Uitblinkend terecht gekomen. Tot op heden erg tevreden over de diensten van Uitblinkend. Zie onze website (DGA Vending) voor het resultaat!
Geert SchimmelMarketing Manager, DGA Vending
Zware Jongens
What a client said about them:
De Zware Jongens zijn een geweldig team. Zij zijn van bij het begin betrokken bij ons project waar zij oa de branding, marketing, project management en nog zo veel meer gedaan hebben. Van logo ontwerpen tot de juiste etiketten vinden tot elementen in de architectuur van onze gebouwen. Ze zijn altijd zeer stipt in aanleveren van werk en volgen alles tot in de kleinste details op. Zijn zeer kritisch, alles moet perfect zijn. En dat is het ook ! Niets is teveel gevraagd, stellen zich telkens flexibel op bij wijzigen van deadlines etc. Ze vinden steeds net dat andere en laten je mee out of the box denken. Wij krijgen alvast geweldige reacties op alles van branding. Bedankt Zware Jongens voor de afgelopen jaren!
Charlotte De CockDirector, VBDCK Brewery
Novicom Marketing Group
What a client said about them:
We have been working with Novicom Marketing Group since 2013 and we are more than satisfied. All the advertisements look neat and tidy, and we receive a clear analysis every week. Our confidence in Novicom Marketing Group is great!
Roel KuijpersMarketing Manager, Elevation Events
Moqod
What a client said about them:
After searching more than 10 IT companies, I have found this company at the top of the line. Very professional team and highly recommended to everyone looking for the best. Thanks !
Farzin Fardin FardCEO, 3F MUSIC
ZUID Creatives
What a client said about them:
Voor ons bedrijf hadden we een redesign en nieuwe website nodig. Eerder hadden we 2 aparte labels in de lucht. Het is ZUID gelukt om deze labels in elkaar te integreren met een state-of-the-art website. Daarnaast kwamen ze ook met een voorstel voor een nieuw logo. Het eerste voorstel was direct een schot in de roos. De samenwerking verliep soepel en in sprints. Dit werkt makkelijk, scheelt tijd en is effectief. De deadline voor go live is ruimschoots gehaald en we zijn erg blij met het resultaat. Kortom, met ZUID kun je snel schakelen en worden de vooraf afgesproken resultaten overtroffen.
Youri VosCEO, Novostar KCC Advies &Training
The Growth Revolution- Innovative Marketing Consulting Agency
What a client said about them:
Would like to thank Yannick and his team for doing a great job for yondr! Their effort on our digital marketing strategy really pays off. Value for money! Looking forward to working with them again for our other ventures!
Pieter Van LeugenhagenCo-Founder, yondr
Whello Full Service Online Marketing
What a client said about them:
We started working with Whello because we needed some SEO assistance while our website was on the development stage. Not only we were fully satisfied with the services, the managers were so cooperative, flexible and friendly that we decided to keep on working with Whello on a day-to-day basis. We manage all the online marketing activity ourselves but once we get stuck and need extra assistance, Whello jumps in and helps us out. It's a great pleasure to work with such professionals who perfectly understand your needs and quickly deal with your requests, providing excellent services.
Alexandra LibinaMarketing Manager, Amerpodia. B.V.
C2B
What a client said about them:
Na onze kennismaking een aantal jaren geleden inmiddels al vele campagnes vanuit regie PostNL met dit bureau doorlopen. De aanvullende kracht op onze interne kennis van C2B zit met name in de creatieve media aanpak. Met welke boodschap en mediastrategie krijgen we de beoogde doelgroep(en) in beweging? Hierin is C2B telkens van toegevoegde waarde gebleken in onze campagnes voor omroepen, financiële instellingen, uitgevers en Retail.
Richard van den HeuvelStrategic Marketing Communication, PostNL
King George
What a client said about them:
On September 12 King George organised a launch event for the official Levis Colour of the Year 2018 called Heart Wood. The exceptional location - a cactus nursery - excellent catering and beautiful styling turned the event into a big success, attracting 13 journalists and 16 bloggers (which is really good to our standards). First results in SoMe and press are looking great. I am more than satisfied...
Christel SmetsPR & Content Manager, AkzoNobel Paints Belgium
NAAM en FAAM
What a client said about them:
Naam en Faam were very proactive and motivated (came from Rotterdam to Amsterdam without any problem!), and brought good ideas to the table. They have many good in-house tools and are willing to provide a full service. Would recommend!
Emilie BiverMarketing Executive, CyT
You're a talented agency? Join us!
Who uses Sortlist?
Decision makers from thousands of companies.
Sylvie T'Jaeckx
I was surprised by the quick and personal reply, challenging me with the right questions to determine a better marketing briefing. This resulted in a spot on list of agencies whose can help us out. Thanks Sortlist!
Damien Thayse
If I had to recommend Sortlist to friends or clients, well, I would say that it really saves a lot of time. From the moment I sent the message on the website, two days later everything was settled with the right design agency! Amazing service for marketers, and most of all, it was relevant!
Jean Minne
Sortlist's greatest added value, to me, is its simplicity. For a client like us, who knows nothing about the marketing world, it's a big added-value to receive a selection of agencies that totally fit your needs in communication and budget.
Read more testimonials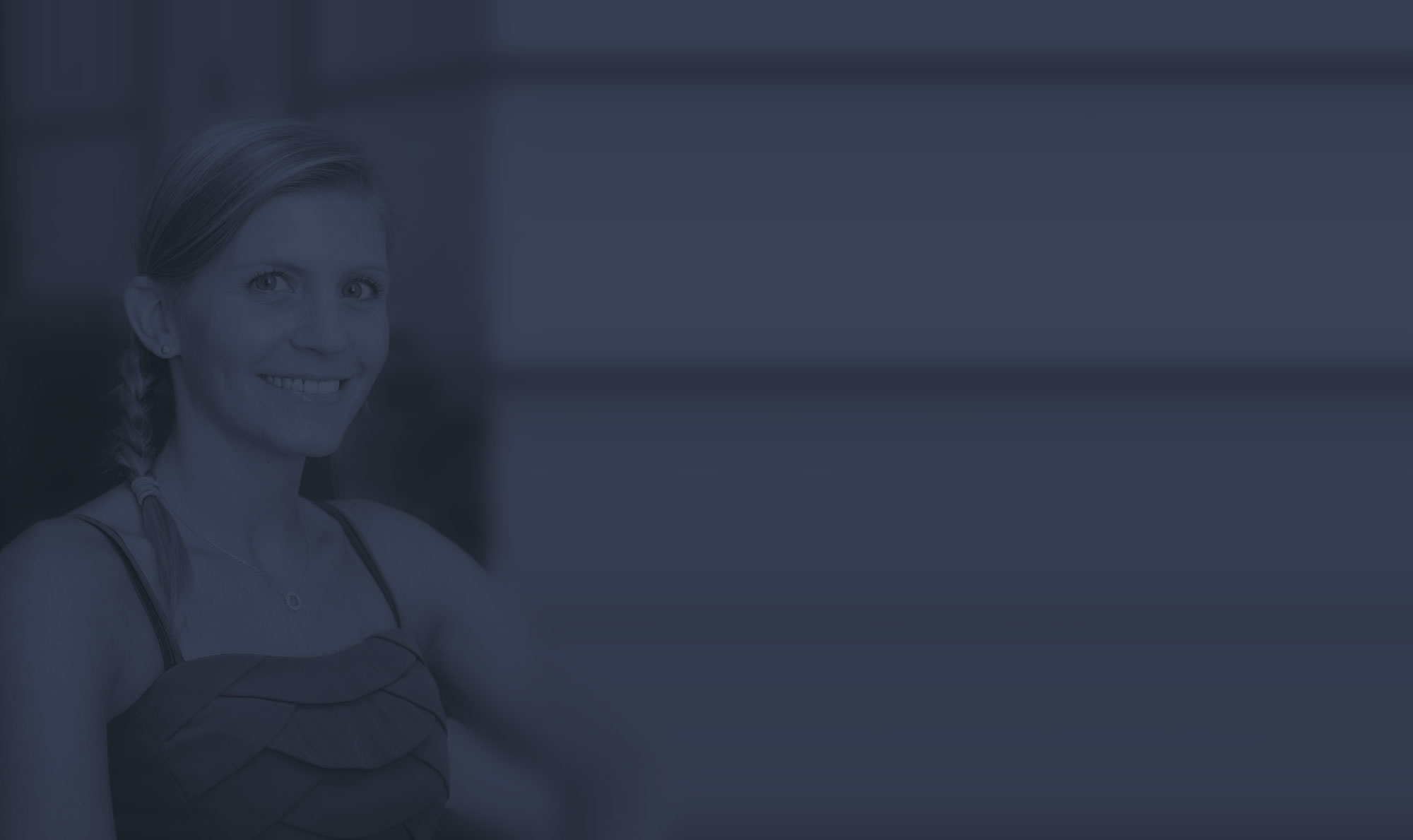 Finding an agency is quite complicated. There are plently of them and we don't really know which ones are ready and motivated to work with us. With Sortlist, they take the first step by sending a message, so it's easier. There is also a pre-selection in order to target only the best expert agencies, using many relevant selection criteria.
Jessica FabreDigital Communication Officer at Bourbon
Let us guide you to the best agency
From web design to advertising campaigns, we guide you to the right agency fitting your needs and budget. Then, compare and hire the one that's right for you.
100% free - Fee is charged to agencies willing to collaborate with you.