Surround yourself with the best agencies
From web design to advertising campaigns, we guide you to the right marketing agencies.
100% free - Fee is charged to agencies willing to collaborate with you.
arrow_downward
They talked about us in the press
1k
Successful collaborations per year
What kind of agencies are selected?
The best ones, but not necessarily the biggest ones.
Shortcut Advertising
What a client said about them:
Shortcut made for Wit-Gele Kruis Belgium a splendid campaign for a new product. In preliminary stage they analysed our company profoundly and researched the internal culture. Within the creation of the campaign they respected our vision and they took our personal ideas and expectations into account. Their expertise was a real added value to our knowledge. The deliverables were as good as they could be: we finally had a lack of manpower in order to follow up the new orders... They strictly respected the defined timeframe and budget. They never took any decision without consulting us. The account manager was always available, we always got an answer. We experienced Shortcut as a very reliable partner in communications, PR and marketing. New technological applications do not have any secrets for them. Their creativity and vision are mythical. Absolutely a very good choice to work with!
Expert Marketing and Communications,
The Lift
What a client said about them:
Desarrollar la página web para mi negocio.
CEO,
Coyote
What a client said about them:
Une agence très compétente pour remettre en question des clichés ou des automatismes qui peuvent freiner un développement. Bonne créativité de textes et d'images fortes. A recommander!
Directeur d'Exploitation aux Grottes de Han et de Rochefort,
PROFIRST Intl.
What a client said about them:
We have worked in collaboration with Profirst on many different projects over the years. They are always very professional, creative and looking for the slightest detail that will make the perfect set.
Project Manager,
EVO Group
What a client said about them:
Agence sérieuse, communication et travail efficace.
Comptable,
148 - Agence de communication
What a client said about them:
Un grand merci pour le travail fourni par toute l'équipe pour la conception de ce super site, encore plus beau que ce que j'avais imaginé ! Votre aide nous a été très précieuse pour faire aboutir le projet, et nous sommes vraiment, vraiment très contents du résultat. Il est beau (très), il répond à tous nos besoins, qu'ils soient commerciaux, graphiques ou opérationnels. Vous remerciant tous encore chaleureusement !
DG,
Dupont Lewis
What a client said about them:
They are in charge of the marketing plan on a monthly basis, and it is going really well. Since we've started working with Dupont Lewis, we are seeing an overall web traffic increase... Custom creatives's digital marketing and display have grown each year. They were always able to address every question and every problem we have, immediately and adequately. We feel that the Dupont Lewis team is a true extension of our company.
Development,
Superkraft
What a client said about them:
Een super tof, hands-on team waarvoor niets teveel is. Vragen en problemen worden direct aangepakt. Ik ben zeer tevreden van hun service en klantencontact.
Zaakvoerder,
SECONDFLOOR
What a client said about them:
Hereby I like to recommend Second Floor. We now have worked a couple of months with them so far. They come with creative proposals, are pro-active and use our feedback actively which proves their flexibility. They are always available and stick to the deadlines set together. A professional agency we can rely on.
Marketing Manager,
Socialsky
What a client said about them:
it was a really great collaboration, the team is super dedicated!
marketing manager,
New Step Media
What a client said about them:
Marketing campaigns Social media Brand awareness Strategy
Marketing,
Pixelis
What a client said about them:
Une agence très professionnelle, et des chefs de projets toujours disponibles et à l'écoute. Une vraie réflexion stratégique est apportée sur chaque projet.
Trade Marketing Manager,
Zee Group
What a client said about them:
Nous avons fait appel à Zee Agency pour la réalisation du site Internet de notre média. Nous avons trouvé une bonne qualité d'écoute pour la réalisation de notre projet et nous avons obtenu un résultat conforme à nos attentes. L'équipe est compétente et agréable.
Rédacteur en chef délégué,
BBS
What a client said about them:
Refonte totale du site internet corporate
Directeur communication,
LaMagnética
What a client said about them:
La Magnética son para nosotros la empresa referencia en marketing online y estrategia digital en el sector turístico. No conocemos otra empresa con tal nivel de conocimiento y que nos ofrezcan una garantía de resultados igual. Tenemos total confianza en ellos gracias a su profesionalidad y calidad en el servicio.
Online Makreting Manager,
Icetulip
What a client said about them:
Icetulip is an interesting and integrated agency, providing a world-class marketing communication solutions, reporting and optimization. Providing English and Arabic content solutions, very honest and committed.
Managing Director,
Biggerband
What a client said about them:
Le projet réalisé par Biggerband pour la Maison Dior Parfums était d'une envergure colossale, et surtout...jamais fini! Après des mois d'allers-retours sur tous les sujets possibles et imaginables, je dois dire que la qualité du résultat est très très satisfaisante. Nous avons beaucoup évolué par rapport au début du projet, ce qui me paraît naturel lorsque l'on travaille main dans la main avec des professionnels performants et soucieux de délivrer le meilleur résultat possible. Pour être honnête, nous avons même modifié le brief en cours de route à plusieurs reprises. Mais ça n'a jamais découragé l'agence, qui a su affronter TOUS les rebondissements qu'on imagine quand on touche à l'image d'une grande Maison de luxe. Que dire de la réactivité et de l'accessibilité des personnes qui ont travaillé sur ce projet… ? Simplement que j'ai eu le chef de projet en speed dial pendant 1 an, aussi bien pour des discussions stratégiques que pour des détails infimes sur la plateforme, en passant par les quelques dizaines d'appels concernant des bugs qu'il a dû résoudre dû jour pour le lendemain, ou des revues de presse de 2600 pages à créer à la mano en mobilisant presque toute l'agence…et qu'il n'a jamais craqué. Je peux dire avec certitude que leur patience a été à toute épreuve, comme leur ouverture d'esprit. Ces attributs que l'on n'utilise pas souvent pour décrire les Maisons de luxe, connues pour vouloir tout tout de suite et exactement de la façon dont elles le veulent. Biggerband apporte une certaine dose d'humilité et d'humanité qu'on pourrait trop vite oublier dans un milieu comme le nôtre. Chapeau. Un vrai plaisir. Notre projet aujourd'hui est définitivement BIGGER grâce à eux, et nous l'avons sans nul doute réalisé en BAND(E).
Attachée de Presse Internationale,
EVerythink PR boutique
What a client said about them:
Everythink PR is our Media and PR Agency last 4 years. They are an amazing team, very professional and well dedicated to the client needs. We trust them all our communication  strategy and we feel that they are part of our team. Antonio Gonzalez CEO ARP IMPORT WTF SMART STICKERS JUSTO STORES
CEO,
datasocial
What a client said about them:
"Data Social está formado por un equipo joven, proactivo e implicado. Lleno de inquietudes y abierto a afrontar cualquier reto. La distancia no es inconveniente para hacer seguimiento de las necesidades que puedan surgir en el día a día. Muy recomendable."
Community Manager,
Talentum Digital
What a client said about them:
Muy profesionales, eficientes y amables. Optimizan bien nuestra inversión en Internet.
Administración y Marketing,
Comith
What a client said about them:
Samenwerken met Comith betekent weten waar je aan toe bent. Alle medewerkers zijn professionals in hun job en argumenteren hun kanaal-, content- en designkeuzes. En misschien nog belangrijker: ze houden woord. Door de korte communicatielijnen slaagt Comith er bovendien in om snel te reageren. Comith denkt mee met de klant en weet de flitsende communicatiewereld te verzoenen met de tragere procedures binnen de overheid. Comith gaat resultaatgericht te werk en aarzelt niet om ook het eigen werk kritisch te evalueren.
Woordvoerder,
Mayple
What a client said about them:
Leads and conversions have increased, and smooth communication and seamless support have been hallmarks of this partnership. Customers can expect helpful resources and pleasant interactions when working with Mayple. We like their innovative approach to solving big problems.
CEO,
Wirelab
What a client said about them:
Wirelab heeft voor ons de website SocialReblz.com ontwikkeld. Zowel tijdens de concept fase als tijdens de uitvoering is de communicatie tussen ons team en het team van Wirelab perfect verlopen.
CEO,
Black Pizza
What a client said about them:
Nous avons sollicité l'agence Black Pizza dans le cadre d'un appel d'offre. L'agence a fait preuve d'un très grand professionnalisme et d'une implication qui nous a très agréablement surpris. Je recommande cette agence à celles et ceux qui cherchent une véritable agence créative. En plus d'être aimables, serviables, et dévoués, l'ensemble de l'équipe sait faire preuve d'une grande imagination avec un travail particulièrement bien soigné. Travailler avec Black Pizza, c'est allier le professionnalisme au plaisir.
Responsable du Développement,
AB4 Systems
What a client said about them:
AB4 Systems developed a web application for a financial institution to use in collaboration with a third-party agency. The app has English and non-English versions and allows users to print questionnaires. AB4 Systems successfully delivered the application in three months to meet a critical data collection deadline. The team made smart suggestions to improve product quality. Communicative and organized, AB4 Systems proved to be a reliable development partner, which fostered further collaboration.
Senior Social Protection Economist,
POP Communications
What a client said about them:
Great group of professionals with ground breaking ideas, in-depth knowledge of the market and a result driven approach. We have worked with them on several projects including social media engagement and PR. I will definitely recommend them.
Consumer Engagement Manager,
Oh! my brand
What a client said about them:
Oh My Brand has designed our website in the agreed timing, with a high standard of quality and with an excellent customer service attention.
Marketing & International Manager,
ELSE & BANG
What a client said about them:
Nous avons créé avec Hervé Kabla un site spécialisé sur l'Asset Management. Nous avons travaillé ensemble en très bonne intelligence. Hervé est très rapide, concis, ouvert, et permet de décider vite. Il apporte une très haute valeur ajouté. Très grande réactivité. Intégrité et respect des interlocuteurs.
Directeur général,
La Niche
What a client said about them:
Creativity and talent made in Belgium for innovative communication solutions. And above all, exceptional people!
Operational Deputy Director,
Dynamic Creative
What a client said about them:
De multiples réalisations depuis près de 20 ans, avec une rapidité et une qualité jamais démenties
CEO,
Adjust
What a client said about them:
Super service ! Équipe disponible et réactive.
Project Coordinator,
If we were you
What a client said about them:
If we were you is our main design / communication agency we're working with for several years now. They designed our new logo, website, ... and we couldn't be more happy about this. As we are an IT Staffing agency, it is not simple to create things for our business, but If We Were You really understands the field we're working in, which makes it easy to collaborate. If you need some creativity for your business, If We Were You is the agency you need!
Content & Growth Officer,
The Crew Communication
What a client said about them:
Société très professionnel, personnel agréable et efficace.
Assistante direction,
Digital Advice Group
What a client said about them:
We worked with Digitag in order to increase the visibility of a new advertising campaign for one of our clients. Thanks to the analysis and implementation of new digital tools, the campaign received an outstanding amount of reach and engagements creating a large follower base. We worked in an agile way to maximize the value for our clients and to optimize their budget according to their evolving needs. It's helpful because it allows the stakeholders to change the scope of the project and to be really flexible according to the results of the different channels and strategies. Sacha and his team were really helpful and help us to succeed this digital campaign.
Managing Director,
The Mood Project
What a client said about them:
La experiencia con Mood ha sido fantástica. Planteamos un concurso a través de la plataforma y seleccionamos su propuesta por estratégica. Era un proyecto para reposicionar la marca y diseñar el plan estratégico de comunicación. Durante la fase de Reposicionamiento estratégico fuimos desgranando la esencia de la compañía y construyendo la transformación de nuestra marca sin perder el foco y con eficacia. En los workshops participábamos personas de distintas partes de España, y Mood se adaptó a esta situación, optimizando al máximo cada reunión. Mood creó desde el primer momento un excelente clima de trabajo, y la confianza en ellos aumentó taller a taller, entregable a entregable. Dada la confianza en la calidad de su trabajo y visión, una vez acabado este proyecto continuaron con otros dentro de la compañía. Destacaría su capacidad para entender nuestro negocio en muy poco tiempo y su visión estratégica, realista pero a la vez innovadora. Acciones con contenido y con sentido.
Director de Marketing,
Poixel
What a client said about them:
When I first saw your work I had a good impression about what you deliver, but I couldn't know what I need exactly and I was afraid of not getting what I want. Your experience & knowledge got me disposed of my concern. The work was amazing & it was beyond my thoughts. I suggest for every entrepreneur to meet you in person and discuss the ideas and I'm certain that they will insist to work with Poixel.
Founder,
Infostrates
What a client said about them:
a responsive team and contacts who take the time to follow up the digital project: Relevant proposals. we have had good brainstorming with the account manager and then received a strategic recommendation in accordance with our needs pedagogical approach very appreciated inside Renault team's project Very agile and creative i recommend working via this agency.
Head of communication,
EvolveDigitas
What a client said about them:
Great job done by the company in terms of scaling the business and driving capabilties in e-commerce and other digital ,social and influencer network. Very professional and global outreach.well utilised and within budget . Great PR and Digital team. Strongly recommend.
Director,
PURE illusion
What a client said about them:
Une agence professionnelle, réactive, et fiable !
RH,
deBottomLine
What a client said about them:
hands on agency without "bla bla bla" they deliver what they promise
ceo,
sendian creations
What a client said about them:
When we talk about Sendian Creations agency, we talk about Quality deliverables, and great planning.
Marketing manager,
You're a talented agency? Join us!
Who uses Sortlist?
Decision makers from thousands of companies.

Sylvie T'Jaeckx
I was surprised by the quick and personal reply, challenging me with the right questions to determine a better briefing. This resulted in a spot on list of agencies who can help us out.

Damien Thayse
If I had to recommend Sortlist to friends or clients, well, I would say that it really saves a lot of time. From the moment I sent the message on Sortlist, two days later everything was settled! And most of all, it was relevant!

Jean Minne
I posted a project on Sortlist explaining my needs. Within two days, four agencies contacted me for a meeting. They explained what they were doing and how it fitted my needs. Finally, it went really fast with the selected agency to go forward in the process.
Read more testimonials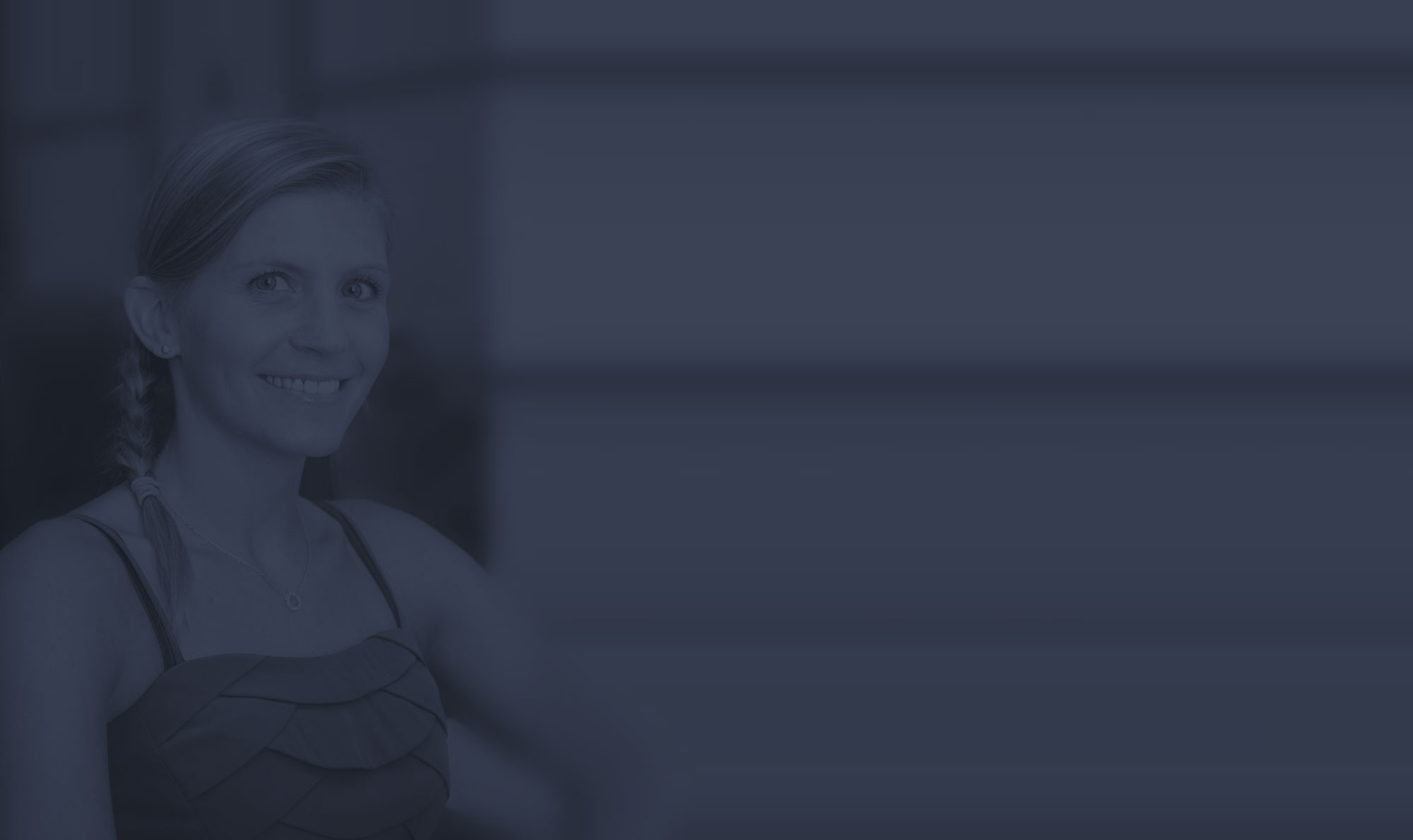 Finding an agency is quite complicated. There are plently of them and we don't really know which ones are ready and motivated to work with us. With Sortlist, they take the first step by sending a message, so it's easier. There is also a pre-selection in order to target only the best expert agencies, using many relevant selection criteria.

Jessica Fabre
Digital Communication Officer at Bourbon
Let us guide you to the best agency
From web design to advertising campaigns, we guide you to the right agency fitting your needs and budget. Then, compare and hire the one that's right for you.
100% free - Fee is charged to agencies willing to collaborate with you.