Surround yourself with the best agencies
From web design to advertising campaigns, we guide you to the right marketing agencies.
100% free - Fee is charged to agencies willing to collaborate with you.
arrow_downward
Which services are covered
Marketing & Advertising services. No softwares, no medias.
They talked about us in the press
1k
Successful collaborations per year
What kind of agencies are selected?
The best ones, but not necessarily the biggest ones.
Shortcut Advertising
What a client said about thems:
I recommend Shortcut for creativity and innovation skills. They know the public sector and its stakeholders. They listen to questions and keep looking for creative answers. The budget monitoring is precise. They can seem a little stubborn at times, but one can trust it's in the project's interest.
CharlineDesmechtDirector, equal.brussels
PROFIRST Intl.
What a client said about thems:
Excellent team, flexible and very professional
Steph JoirisCreative Partner, Adjust
EVO Group
What a client said about thems:
Agence sérieuse, communication et travail efficace.
Daniella DuckaertComptable, Expertia
Dupont Lewis
What a client said about thems:
L'agence Dupont Lewis nous accompagne en communication RP, branding et Social Media depuis notre implantation en France en 2016. Composé d'une petite équipe de passionnée, focalisée 100% Food, l'agence se démarque par la créativité de ses stratégies de communication et par son service ultra-personnalisé. Elle est capable d'être réactive sur des sujets très ponctuels mais également de définir des stratégies de communication et de positionnement sur le long terme grâce à la proximité et la disponibilité des équipes et du top management. Notre expérience avec l'agence Dupont Lewis ce 2 dernières années à été absolument excellente ! Nous souhaitons d'ailleurs continuer notre partenariat avec l'agence sur le long terme.
Maxime LestringantHead of France, Five Guys
Superkraft
What a client said about thems:
Een super tof, hands-on team waarvoor niets teveel is. Vragen en problemen worden direct aangepakt. Ik ben zeer tevreden van hun service en klantencontact.
Steven Van VlasselaerZaakvoerder, 2VRent
Pixelis
What a client said about thems:
Pixelis nous a accompagné dans la création d'un support digital. C'était pour nous un projet structurant pour l'entreprise et ils ont su être force de proposition, créatif tout en respectant les délais. Les équipes sont dynamiques, agréables et challengentes. Une excellente collaboration!
Mathilde BeauResponsable marketing, Randstad
Zee Group
What a client said about thems:
Agence sérieuse qui nous a accompagnés sur le lancement de notre site e-commerce en 3 semaines ! Son expertise en développement nous a permis d'enrichir le thème que nous avions sélectionné et ainsi d'adapter la plateforme à nos besoins.
Killian LUZIResponsable Digital, Primagaz
BBS
What a client said about thems:
It is a real pleasure to work with Big Boss agency. I've worked with the headquarter in Nice and the team is great, very professional, they understand the request quickly and cleverly, although they are based far, but working with them from distance is not a problem. They meet all deadlines and succeed in solving all kind of technical issues. Great agency that I highly recommend!
Alexandra RabeilDigital Editor, Louis Vuitton Malletier
LaMagnética
What a client said about thems:
Empezamos a trabajar con La Magnètica en el año 2009 y desde entonces se ha convertido en un colaborador fundamental en la estrategia digital de la Fundación. Sus servicios van desde la consultoría técnica con informes que nos entregan regularmente y análisis sobre cómo mejorar el posicionamiento SEO a la conceptualización y diseño de nuestras páginas web y sus nuevos apartados y el asesoramiento en todo lo que está relacionado con la comunicación online de la institución. Desde 2014 con la renovación de nuestra página web, por la que La Magnètica trabajó en la conceptualización y optimización del diseño, usabilidad y funcionalidad, y con la publicación del diseño renovado del Catálogo Razonado de Pinturas de Salvador Dalí en diciembre 2017, hemos confiado en una empresa que demuestra su profesionalidad tanto desde el punto de vista de respeto de los tiempos de entrega de los proyectos y del presupuesto acordado, como de la capacidad de entender nuestras necesidades y deseos. Nuestra valoración del trabajo de La Magnètica en los proyectos pasados y en los que actualmente están llevando a cabo con nosotros no puede ser más positiva. We began to work with La Magnètica in 2009. Since then it has become a fundamental collaborator in the digital strategy of the Dalí Foundation. Their services range from technical consultancy (with regular reports and analysis) to SEO improving and conceptualization. They also help us design our web pages and new sections and give us advice on everything related to online communication. In 2014, we updated our website completely. La Magnètica worked on the new design's conceptualization and optimization, on usability and functionality. Another important project was, in December 2017, the launching of the new design of Salvador Dalí's Catalogue Raisonné of Paintings. To do so we relied on a company, La Magnètica, that showed professionalism from the point of view of respect for delivery times and for the agreed budget. They are very good at understanding our needs and wishes. Our opinion of La Magnètica's job in past and future projects with us cannot be more positive.
Cinzia AzziniDigital media, Fundació Gala-Salvador Dalí
EVerythink PR boutique
What a client said about thems:
Colaboramos con EVerythink PR boutique durante la campaña de Navidad para dar a conocer, entre otras cosas, nuestra nueva línea de juguetes Technogames, y los resultados fueron espectaculares, incidiendo de forma muy clara en las ventas de los mismos. Me gustaría destacar su profesionalidad, su disponibilidad y especialmente su proactividad proponiendo acciones, ideas, sugerencias... Puedes confiar ciegamente en ellos, te sabrán guiar para que tu comunicación funcione.
Fernando NavarroMarketing Manager, Juguetrónica S.L.
Comith
What a client said about thems:
Create flyers, cards, communication, etc, for our brand.
Charlotte BuyseB2B sales & logistics assistant, Wonderbox
Mayple
What a client said about thems:
Ad campaigns have improved, and the quality of the client's website is much better than before. Professional and responsive, Mayple answers all questions to ensure project success. We're already seeing our marketing strategy in action and are pleased with the results.
Einat MeitarDigital Ad. Manager, Harel Insurance & Financial Services
Wirelab
What a client said about thems:
Wirelab heeft voor ons de website SocialReblz.com ontwikkeld. Zowel tijdens de concept fase als tijdens de uitvoering is de communicatie tussen ons team en het team van Wirelab perfect verlopen.
Niels VerhoevenCEO, SocialReblz
The Mood Project
What a client said about thems:
La experiencia con Mood ha sido fantástica. Planteamos un concurso a través de la plataforma y seleccionamos su propuesta por estratégica. Era un proyecto para reposicionar la marca y diseñar el plan estratégico de comunicación. Durante la fase de Reposicionamiento estratégico fuimos desgranando la esencia de la compañía y construyendo la transformación de nuestra marca sin perder el foco y con eficacia. En los workshops participábamos personas de distintas partes de España, y Mood se adaptó a esta situación, optimizando al máximo cada reunión. Mood creó desde el primer momento un excelente clima de trabajo, y la confianza en ellos aumentó taller a taller, entregable a entregable. Dada la confianza en la calidad de su trabajo y visión, una vez acabado este proyecto continuaron con otros dentro de la compañía. Destacaría su capacidad para entender nuestro negocio en muy poco tiempo y su visión estratégica, realista pero a la vez innovadora. Acciones con contenido y con sentido.
Jorge AguilarDirector de Marketing, TRADE CORPORATION INTERNATIONAL SAU
Poixel
What a client said about thems:
When I first saw your work I had a good impression about what you deliver, but I couldn't know what I need exactly and I was afraid of not getting what I want. Your experience & knowledge got me disposed of my concern. The work was amazing & it was beyond my thoughts. I suggest for every entrepreneur to meet you in person and discuss the ideas and I'm certain that they will insist to work with Poixel.
Mohamed Al MaroufFounder, Aitch Aitch
Dropsolid - The Digital Experience Company
What a client said about thems:
Nieuwe website bouwen in vernieuwde branding met ruimte voor snelle opbouw van pagina's met herbruikbare blokken.
Lieselot HuysmanMarketing operations coordinator, Teamleader NV
Clockwise Software
What a client said about thems:
They were able to quickly stabilize the project by asking the right questions for development and facilitating communication. The team used weekly sprints to ensure they understood the requirements, and ultimately built a high-quality product.
Raif KablaouiCEO, KP Technology GmbH
Optimize 360 Agence de Référencement
What a client said about thems:
Créer un site internet au référencement optimisé ainsi que des campagnes digitales performantes
Aline MARTINMarketing Manager, REITZEL BRIAND
Adjust
What a client said about thems:
Super service ! Équipe disponible et réactive.
Simon BENALIProject Coordinator, Profirst
ESCAL Consulting
What a client said about thems:
Je recommande hautement les services d'ESCAL Consulting après 7 ans de collaboration et 35 retombées presse par mois en moyenne. Au-delà des résultats, professionnalisme et réactivité ont toujours été au rendez-vous. C'est humainement un plaisir de travailler avec les équipes tant FR qu'US de l'agence. Well done ESCAL Consulting!
Vincent DaffourdVP, Apidata
Biggerband
What a client said about thems:
Biggerband nous accompagne depuis plus de 7 ans dans notre stratégie de communication et de développement. Réactives et créatives, les équipes sont toujours à l'écoute de nos enjeux. Notre dernière campagne « les frigos solidaires » est une énorme succès, qui ne cesse de rayonner. Merci à tous pour tout le travail accompli…et pour celui à venir !
Veronique MicardResponsable de la communication et projets digitaux, Identités Mutuelle
New Step Media
What a client said about thems:
Branding Brand awareness Approaching a new products
Mohamed yassenCo-founder, YASCO mena
AB4 Systems
What a client said about thems:
AB4 Systems developed an animated sticker tool. In addition to building an Android version, the team created an iOS keyboard from scratch that suggests stickers based on the words typed by the user. Compared to the previous iteration, the product that AB4 Systems created has received much better feedback from external users. Leveraging a collaborative and transparent approach, the team maintained a seamless workflow and provided recommendations as needed.
Florin TufanProduct Manager, TME Studios
148 - Agence de communication
What a client said about thems:
Une fois encore vous avez été parfaits, pros, réactifs, organisés, méthodiques, ponctuels, intelligents, souriants, efficaces, droles, patients, courtois, attentifs, studieux, constants, courageux, cléments, méticuleux, participatifs, bienveillants… Ce serait vraiment pas pareil sans vous.
Anne-Valérie Finaki
Essencius A/S
What a client said about thems:
reMarkable needed a local partner to secure a high quality branded event at the SAS Gold Lounge at Kastrup Copenhagen Airport. Their task was to develop and build the stand, recruit local staff and secure the needed technology to have it run with and without staffing.
Kristian ByeVice President Marketing, reMarkable
Black Pizza
What a client said about thems:
BlackPizza a créé l'identité visuelle d'ekWateur, et est en charge de la refonte de nos interfaces. Nous apprécions beaucoup la gestion de projet et la créativité de cette agence !
Marine LE BIHANResponsable Communication, ekWateur
Bake250 Digital Agency
What a client said about thems:
Nos decantamos por Bake porque nos habían hablado muy bien de ellos a nivel de Branding y diseño gráfico. Después de reunirnos con ellos nos enteramos de que también hacían programación y marketing, así que nos daban toda la cobertura que necesitábamos. Incluso de cara al futuro que queremos hacer una aplicación móvil, también nos lo pueden facilitar.
Alex F.Fundador y socio, We Love Sport
Factoría de Proyectos
What a client said about thems:
Contacté con su responsable de marketing, hace ya unos meses, empezamos a trabajar juntos, y hemos ido incorporando a varios miembros de su equipo para diversas funciones, desde el apoyo comercial via lead generation, diseño gráfico, web corporativa, comunicación, etc. La verdad es que es fácil trabajar con FACTORIA, siempre tienen soluciones, incluso fuera de las responsabilidades propias de marketing.
Daniel IborraCEO, CL3VER
POP Communications
What a client said about thems:
POP communications deliver great service, value for money to achieve the best results for your budget. The team is experienced, friendly and dedicated to achieve success for your campaign. Love working with them and loved the results even more.
Berna BurgerCentral Consumer Marketing Manager, BIODERMA
ELSE & BANG
What a client said about thems:
Un partenariat solide depuis presque 10 ans maintenant ! Nous avons développé avec l'équipe Else & Bang une relation de confiance & de proximité, nous sommes très satisfaits de la prestation de l'agence qui nous accompagne sur l'ensemble de notre communication digitale et social media.
FHP-MCODélégué Général, FHP-MCO
Oh! my brand
What a client said about thems:
Oh My Brand has designed our website in the agreed timing, with a high standard of quality and with an excellent customer service attention.
Martina MartinaMarketing & International Manager, Swan Medical
Dynamic Creative
What a client said about thems:
De multiples réalisations depuis près de 20 ans, avec une rapidité et une qualité jamais démenties
David SITBONCEO, Daleth Invest, TF1 Digital Factory, Bonzai Digital, Ad Pepper
If we were you
What a client said about thems:
If we were you is our main design / communication agency we're working with for several years now. They designed our new logo, website, ... and we couldn't be more happy about this. As we are an IT Staffing agency, it is not simple to create things for our business, but If We Were You really understands the field we're working in, which makes it easy to collaborate. If you need some creativity for your business, If We Were You is the agency you need!
Reinhardt HaveransContent & Growth Officer, Brainbridge BVBA
Anais Digital
What a client said about thems:
Approche UX/UI pour la refonte du site internet.
Benjamin BostoenDirecteur Informatique, Thomas & Piron
The Crew Communication
What a client said about thems:
As a marketplace for boat rental, we were looking for marketing/communication/design/social media expertise to help us on our new B2B platform' positioning and communication, to define the messages and visual, and produce video as well for our B2C website. With The Crew (apart that it sounds logic for a boating company) we felt directly the connexion thanks to their very professional approach and their extended experience in the travel industry. The Crew demonstrated even before being selected their real interest in our young company by proposing already ideas, concept and visuals. Like in any relationship, it can work only when it works in both ways like this; we are passionate about our development, The Crew is proud to put their name on what they produce. You can check the video here https://partner.enaviga.com/
francois helardcofounder, Enaviga
Digital Advice Group
What a client said about thems:
Projet : Mise en place d'un site e-commerce. Qualités de l'agence : proximité et disponibilité du personnel, écoute et conseils, capacité d'adaptation aux clients et aux projets, expérience et savoir-faire, créativité et innovation...Partenaire à recommander!
Clara HaspeslaghEtudiante stagiaire, Délifrance
Talentum Digital
What a client said about thems:
Muy contentos de como nos llevan el SEO, el posicionamiento on-line, en mi sector, es muy importante.
Jaime ValcarceGerente, Jaime Valcarce Consulting Inmobiliario
Equinoa
What a client said about thems:
Develop our digital strategy through different ads campaign
Yoann EscobarProdcut Owner, Creacard
EvolveDigitas
What a client said about thems:
We had the opportunity of engaging with EvolveDigitas on web and brands for outr top ten companies. They helped us build our social and influencer network seamlessly driving us through a big IPO listing. Superb engagements and very professional.
Khantil ShahDirector Marketing, Arvind Ltd.
PURE illusion
What a client said about thems:
Une agence professionnelle, réactive, et fiable !
Mme DubiéRH, Fidérim Consulting
deBottomLine
What a client said about thems:
We launched our B2B platform in Europe and we wanted to support this business with simple but rich email marketing strategy. Steve and Veerle where great to get us up and running. Their business acumen, understanding about customers & consumer needs and their technical knowledge was great asset to set us in the right direction as well as helping us achieve amazing results. Always accessible and willing to help us. Their proactive and fun approach made our team stay focus on the fundamentals. They are not complaisant and would challenge us to ensure we take the best approach to satisfy our customers while archiving our objectives. Definitely would recommend them.
Gustavo GerzanichHead of Wholesale, Levi Strauss Europe
sendian creations
What a client said about thems:
aaaaaaaaaaaaaaaaaaaaaaaaaaaaaaaaaaaaaaaaaaaaaaaaaaaaaaaaaaaaaa
aaaaaaaaaaaaaaaaaaaaaaaaaaaaaaaaaaaaaaaaaaaaaaaaaaaaaaaa, aaaaaaaaaaaaaaaaaaaaaaaaaaaa
Djm Digital
What a client said about thems:
Create a B2B2C web-application in order to make a link between end users and garages
Damien LEFEVREProject manager, Total Belgium
Atypic
What a client said about thems:
À la suite d'un pitch organisé pour la création de notre nouveau nom et le rebranding complet de notre réseau d'agence, Atypic à su se démarquer par une approche très créative ainsi que l'apport de solutions concrètes et efficaces. Tant sur le choix des médias, la création des supports prints et la maîtrise du digital, Atypic nous a permis en un an, de dépasser les objectifs que nous leurs avions fixé. Au-delà de nos attentes, Atypic à fourni un réel service immersif.
Marie LedeganckCEO, Propriété Privée
OFCORES
What a client said about thems:
L'objectif était d'organiser une conférence pour notre client. 100 collaborateurs devaient recevoir une information lourde concernant les budgets de l'année suivante. On devait donc trouvé une idée pour faire passer l'info de manière smooth
Thibault MachurauxCrisis Conference, Keybox Productions
Glocally
What a client said about thems:
Creación de una campaña de marketing local en la ciudad de Vigo.
Omar LorenzoDirector de Marketing, Evenplus Producciones S.L.
You're a talented agency? Join us!
Who uses Sortlist?
Decision makers from thousands of companies.

Sylvie T'Jaeckx
I was surprised by the quick and personal reply, challenging me with the right questions to determine a better briefing. This resulted in a spot on list of agencies who can help us out.

Damien Thayse
If I had to recommend Sortlist to friends or clients, well, I would say that it really saves a lot of time. From the moment I sent the message on Sortlist, two days later everything was settled! And most of all, it was relevant!

Jean Minne
I posted a project on Sortlist explaining my needs. Within two days, four agencies contacted me for a meeting. They explained what they were doing and how it fitted my needs. Finally, it went really fast with the selected agency to go forward in the process.
Read more testimonials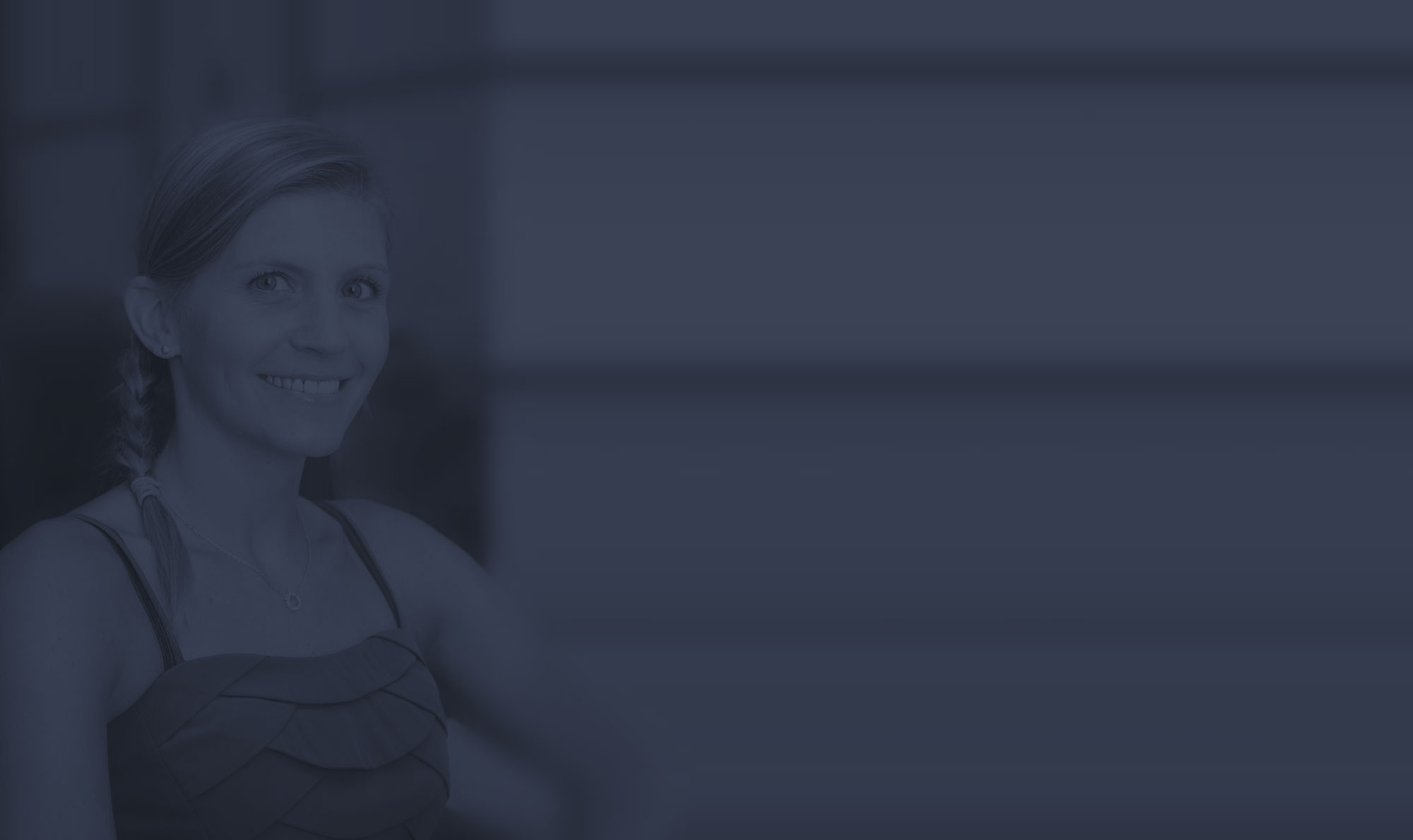 Finding an agency is quite complicated. There are plently of them and we don't really know which ones are ready and motivated to work with us. With Sortlist, they take the first step by sending a message, so it's easier. There is also a pre-selection in order to target only the best expert agencies, using many relevant selection criteria.

Jessica Fabre
Digital Communication Officer at Bourbon
Let us guide you to the best agency
From web design to advertising campaigns, we guide you to the right agency fitting your needs and budget. Then, compare and hire the one that's right for you.
100% free - Fee is charged to agencies willing to collaborate with you.