Surround yourself with the best agencies
From web design to advertising campaigns, we guide you to the right marketing agencies.
100% free - Fee is charged to agencies willing to collaborate with you.
arrow_downward
Which services are covered
Marketing & Advertising services. No softwares, no medias.
They talked about us in the press
1k
Successful collaborations per year
What kind of agencies are selected?
The best ones, but not necessarily the biggest ones.
Shortcut Advertising
What a client said about thems:
I recommend Shortcut for creativity and innovation skills. They know the public sector and its stakeholders. They listen to questions and keep looking for creative answers. The budget monitoring is precise. They can seem a little stubborn at times, but one can trust it's in the project's interest.
CharlineDesmechtDirector, equal.brussels
PROFIRST Intl.
What a client said about thems:
Excellent team, flexible and very professional
Steph JoirisCreative Partner, Adjust
EVO Group
What a client said about thems:
Agence sérieuse, communication et travail efficace.
Daniella DuckaertComptable, Expertia
Superkraft
What a client said about thems:
Een super tof, hands-on team waarvoor niets teveel is. Vragen en problemen worden direct aangepakt. Ik ben zeer tevreden van hun service en klantencontact.
Steven Van VlasselaerZaakvoerder, 2VRent
Pixelis
What a client said about thems:
It s been one year now since we're working with Pixelis. As we are a young start up and don't have any CMO, they helped us being more professional with all marketing and communication issues. They have always good and rapid answers. As we were happy during this one year partnership we decided to work together again in order to renew our whole marketing universe (brand platform, new logo, new pack, etc.) We are totally satisfied of Pixelis services and we'll might work with them again in the next few years. In terms of budget, Pixelis is totally reasonable.
JadHaririCEO, Les Fruits Détendus
BBS
What a client said about thems:
Création et production d'une plateforme de jeux en ligne, création et production de showreel, création et production de site web.
GENIN Sophie-CharlotteDigital Manager, COTY SA
LaMagnética
What a client said about thems:
Empezamos a trabajar con La Magnètica en el año 2009 y desde entonces se ha convertido en un colaborador fundamental en la estrategia digital de la Fundación. Sus servicios van desde la consultoría técnica con informes que nos entregan regularmente y análisis sobre cómo mejorar el posicionamiento SEO a la conceptualización y diseño de nuestras páginas web y sus nuevos apartados y el asesoramiento en todo lo que está relacionado con la comunicación online de la institución. Desde 2014 con la renovación de nuestra página web, por la que La Magnètica trabajó en la conceptualización y optimización del diseño, usabilidad y funcionalidad, y con la publicación del diseño renovado del Catálogo Razonado de Pinturas de Salvador Dalí en diciembre 2017, hemos confiado en una empresa que demuestra su profesionalidad tanto desde el punto de vista de respeto de los tiempos de entrega de los proyectos y del presupuesto acordado, como de la capacidad de entender nuestras necesidades y deseos. Nuestra valoración del trabajo de La Magnètica en los proyectos pasados y en los que actualmente están llevando a cabo con nosotros no puede ser más positiva. We began to work with La Magnètica in 2009. Since then it has become a fundamental collaborator in the digital strategy of the Dalí Foundation. Their services range from technical consultancy (with regular reports and analysis) to SEO improving and conceptualization. They also help us design our web pages and new sections and give us advice on everything related to online communication. In 2014, we updated our website completely. La Magnètica worked on the new design's conceptualization and optimization, on usability and functionality. Another important project was, in December 2017, the launching of the new design of Salvador Dalí's Catalogue Raisonné of Paintings. To do so we relied on a company, La Magnètica, that showed professionalism from the point of view of respect for delivery times and for the agreed budget. They are very good at understanding our needs and wishes. Our opinion of La Magnètica's job in past and future projects with us cannot be more positive.
Cinzia AzziniDigital media, Fundació Gala-Salvador Dalí
EVerythink PR boutique
What a client said about thems:
Trabajamos con Everythink desde hace años y son cercanas y comprometidas con los resultados. Poca gente entiende como elllas lo que PR puede aportar en una estrategia onmichannel
Ana AldeaCEO, datasocial
Comith
What a client said about thems:
Create flyers, cards, communication,... for our brand.
Charlotte BuysseB2B Sales & Logistics Assistant, Wonderbox
Mayple
What a client said about thems:
Whenever we have a question, Mayple is there and is super supportive. We saw an increase in visitors to the restaurant and more engagement on Facebook. Mayple leverages a structured workflow and maintains open lines of communication. Customers can expect quality work at a fair price.
Adiel ShlingerCEO, KibbutzRishon
The Mood Project
What a client said about thems:
La experiencia con Mood ha sido fantástica. Planteamos un concurso a través de la plataforma y seleccionamos su propuesta por estratégica. Era un proyecto para reposicionar la marca y diseñar el plan estratégico de comunicación. Durante la fase de Reposicionamiento estratégico fuimos desgranando la esencia de la compañía y construyendo la transformación de nuestra marca sin perder el foco y con eficacia. En los workshops participábamos personas de distintas partes de España, y Mood se adaptó a esta situación, optimizando al máximo cada reunión. Mood creó desde el primer momento un excelente clima de trabajo, y la confianza en ellos aumentó taller a taller, entregable a entregable. Dada la confianza en la calidad de su trabajo y visión, una vez acabado este proyecto continuaron con otros dentro de la compañía. Destacaría su capacidad para entender nuestro negocio en muy poco tiempo y su visión estratégica, realista pero a la vez innovadora. Acciones con contenido y con sentido.
Jorge AguilarDirector de Marketing, TRADE CORPORATION INTERNATIONAL SAU
Poixel
What a client said about thems:
When I first saw your work I had a good impression about what you deliver, but I couldn't know what I need exactly and I was afraid of not getting what I want. Your experience & knowledge got me disposed of my concern. The work was amazing & it was beyond my thoughts. I suggest for every entrepreneur to meet you in person and discuss the ideas and I'm certain that they will insist to work with Poixel.
Mohamed Al MaroufFounder, Aitch Aitch
Clockwise Software
What a client said about thems:
Despite a large time difference, Clockwise Software was incredibly responsive to questions and worked after hours to ensure availability. They had flexible project management, effective coding and design, and thorough testing.
Ignacio DoncelCEO, Wishyoo
Optimize 360 Agence de Référencement
What a client said about thems:
conseil en stratégie digitale ( seo et sea ) , conseil en création d outils ( sites etc )
boisdirecteur général, reitzel
Adjust
What a client said about thems:
Digital agency with multiple qualities, with a team at the forefront of technology and able to meet any challenge. Made excellence a priority and always ahead of its competitors. Great atmosphere and very good contact with the team.
Charles PattynUI / UX Designer, Capver
ESCAL Consulting
What a client said about thems:
Nous avons shortlisté l'agence Escal consulting après avoir étudié 4 autres offres sur le marché. Malgré la taille de l'agence et sa maturité, l'équipe sait faire preuve de souplesse et d'agilité pour s'adapter à nos besoins. L'équipe de consultants est très professionnelle, à l'écoute et réactive. En terme de résultat, Escal consulting est en mesure d'offrir une visibilité de qualité grâce à un beau réseau de journalistes sur tous types de médias.
Fariha ShahCo-fondatrice, Golden Bees
Biggerband
What a client said about thems:
Biggerband a su faire preuve d'une grande capacité d'écoute et de conseils dans tous les projets que nous avons menés ensemble. Les équipes ont su se montrer très disponibles et faire rimer créativité avec réactivité. La pédagogie et la flexibilité de nos interlocuteurs ont été des ingrédients indispensables à la réussite de ces projets. L'agence a su s'adapter en permanence à nos urgences. Nous sommes aujourd'hui très satisfaits des performances de notre nouvelle plateforme de marque, de notre site RH, de notre blog et de notre espace Client. Un grand merci à tous !
Yann KarroumDigital Manager, KparK
New Step Media
What a client said about thems:
Marketing campaigns Social media Brand awareness Strategy
AmrMarketing, Mark
148 - Agence de communication
What a client said about thems:
Superbe collaboration et accompagnement , agence à l écoute , professionnelle et tout ça dans la bonne humeur ! Merci 148 !
VIARD AmauryCo fondateur, Twinies
Essencius A/S
What a client said about thems:
"Både forbrugere, forhandlere og medier har taget konceptet til sig og på den måde bidraget til at hylde kvinder og give børn rundt om i landet flere skønne oplevelser. Desuden har THE PANDORA TOUR været med til at skabe en endnu bedre relation til bloggere og journalister, fordi der har været så mange sjove, hyggelige og medrivende historier at fortælle." Helen Rosenkjær Koppel Jensen, Marketing & PR Director, PANDORA Nordic
Helen Rosenkjær Koppel JensenNordic Marketing and PR Director, Pandora
Bake250 Digital Agency
What a client said about thems:
To begin with I was looking for create a new creative logo and a website
MalakehFunder, InterActive Collective
Factoría de Proyectos
What a client said about thems:
Contacté con su responsable de marketing, hace ya unos meses, empezamos a trabajar juntos, y hemos ido incorporando a varios miembros de su equipo para diversas funciones, desde el apoyo comercial via lead generation, diseño gráfico, web corporativa, comunicación, etc. La verdad es que es fácil trabajar con FACTORIA, siempre tienen soluciones, incluso fuera de las responsabilidades propias de marketing.
Daniel IborraCEO, CL3VER
Anais Digital
What a client said about thems:
Approche UX/UI pour la refonte du site internet.
Benjamin BostoenDirecteur Informatique, Thomas & Piron
Talentum Digital
What a client said about thems:
Empresa muy seria con un personal muy cualificado no limitándose exclusivamente a venderte la campaña o el producto sino que realizan un seguimiento detenido con el cliente y en todo momento hay una comunicación muy directa entre ambos. Se ajustan perfectamente a las necesidades del cliente incluso a su presupuesto intentando en este aspecto ajustarse a sus necesidades lo más posible.
David MeceaGerente, Mecea Obras
EvolveDigitas
What a client said about thems:
Great job done by the company in terms of scaling the business and driving capabilties in e-commerce and other digital ,social and influencer network. Very professional and global outreach.well utilised and within budget . Great PR and Digital team. Strongly recommend.
Arti MahajanDirector, Takshila learning
Wirelab
What a client said about thems:
Wij hebben een samenwerking gevonden met Wirelab. Wirelab produceert voor ons de platformen en onderhouden deze zeer correct. Vooral het meedenken en de pro-actieve houding m.b.t. de ontwikkeling van onze platformen stellen wij zeer op prijs. Wirelab komt met innovatieve ideeën en creaties en zijn zeer flexibel en weten meteen vanaf dag 1 waarover zij spreken. Daarbij hebben zij ons enorm goed geholpen en vooral goed geadviseerd m.b.t. het overnemen van 2 bestaande applicaties. Hadden wij dit eerder geweten, dan hadden we veel eerder samen kunnen werken als het aan ons ligt.
Jeffrey van TiggelhovenEigenaar / Account Manager, Webova Nederland
Black Pizza
What a client said about thems:
BlackPizza a créé l'identité visuelle d'ekWateur, et est en charge de la refonte de nos interfaces. Nous apprécions beaucoup la gestion de projet et la créativité de cette agence !
Marine LE BIHANResponsable Communication, ekWateur
AB4 Systems
What a client said about thems:
They have better skills than you anticipate and they work in a very agile way. The kind of skills that have allowed them to finish things and still have time to really make sure the final product is polished. They managed to meet deadlines before our team did.
Alexandru DumitruCTO, Clever
POP Communications
What a client said about thems:
Great group of professionals with ground breaking ideas, in-depth knowledge of the market and a result driven approach. We have worked with them on several projects including social media engagement and PR. I will definitely recommend them.
DamolaAlliConsumer Engagement Manager, tajawal
ELSE & BANG
What a client said about thems:
Else & Bang team always come up with great ideas and they're always open and willing to make an extra effort to guarantee your satisfaction. They've been a great help creating content for our French accounts.
Adriana Gonzalez PerezMarketing As+sssitant, Derby Hotels Collection
Oh! my brand
What a client said about thems:
Con OH MY BRAND la relación es fluida, ágil y clara. Los proyectos que gestionamos conjuntamente tanto a nivel interno como a nivel externo están llenos de calidad. 100% recomendable y a precio realmente competitivo.
Notaria DiagonalResponsable de Soporte, Notaria Diagonal 550
Dupont Lewis
What a client said about thems:
Stratégie social média, nouveau branding et stratégie RP
Claire NicklèsChef de marque, MONIN
Dynamic Creative
What a client said about thems:
Suite à l'arrêt de mon site par mon ancien prestataire, je souhaitais faire reprendre la gestion et la maintenance de mon site.
Jean-Pierre AIMONEGérant, Lambesc Piscines
The Crew Communication
What a client said about thems:
Create a new website , also responsive and more attractive for the visitors. We needed a website more interactive.
musée van BuurenConservator, Musée van Buuren
Digital Advice Group
What a client said about thems:
I have worked with Digital Advice Group for some time now. They are good at thinking out of the box and providing uber creative solutions to clients' needs. It is always a pleasure to work with their professional team who is always on time and full of useful tips and resources.
Marie Laenen
datasocial
What a client said about thems:
They are top professionals. Not only on the business but also on the personal side (good values). SEO and Social Media specialists that are always looking for new ways to do things, they keep learning. Adaptable to Budget requirements and very accesible.
Inés GonzálezMarketing Director, Amichi
Atypic
What a client said about thems:
Atypic is our historical communication and marketing agency. they are specialized in retail companies and pharmaceutical companies. Atypic support us in the development of our marketing campaigns, merchandising campaigns, social media, our sales aid, POS material, website.
Falmagne GeoffroyGeneral Manager, GSA Healthcare
Equinoa
What a client said about thems:
Creation of a new Corporate website, long-term partnership for the maintenance
Fanny LhommeDigital Project Manager, Hour Passion
PURE illusion
What a client said about thems:
Une agence professionnelle, réactive, et fiable !
Mme DubiéRH, Fidérim Consulting
deBottomLine
What a client said about thems:
We hebben Steven en Veerle van deBottomLine een dubbele en moeilijke opdracht gegeven. Binnenlandse adoptie is immers altijd een gevoelig en emotioneel onderwerp voor alle betrokken partijen. Enerzijds vroegen we een campagne om doorverwijzers in de brede zin van het woord te bereiken (ziekenhuizen, gynaecologen, dokters, maatschappelijk assistenten, …). Het objectief was om hen ons te leren kennen, zodat ze weten waar naartoe als ze ooit geconfronteerd worden met een ongewenst of ongepland zwangere vrouw/koppel. Anderzijds vroegen we een campagne te bedenken naar ongewenst of ongepland zwangere vrouwen/koppels om hen de weg naar begeleiding door ons te wijzen. Een moeilijke opdracht omdat er geen 'profiel' bestaat van deze vrouwen: je vindt ze in alle leeftijds- en sociale klassen, culturen. deBottomLine heeft ons verrast met hun strategisch inzicht om beide trajecten tot een goed einde te brengen. Hun vermogen om zich te verplaatsen in de doelgroep is ontzettend sterk, waardoor ze ons duidelijk maakten hoe we ons best voorstellen. Ook de praktische invulling van de strategie klopte helemaal: het was de ideale verwezenlijking. Naar concrete samenwerking om alle dragers en het creatieve materiaal te ontwikkelen was het fijn om met hen samen te werken. Ze wijzen op denkfouten en geven constructieve suggesties om tot het beste resultaat te komen. De opvolging van de productie verliep erg vlot. Zonder twijfelen raden we deBottomLine aan aan iedereen! Als ze met een complexe en gevoelige materie zoals de onze aan de slag kunnen én er een succes van maken, kunnen ze dat voor andere organisaties ook!
Tim Van CampAdjunct Directeur, Adoptiehuis VZW
sendian creations
What a client said about thems:
to make digital marketing strategy and branding
tony magdyseo manger, egy seo
Djm Digital SA
What a client said about thems:
Create 2 applications IOS / ANDROID to become more mobile friendly
Mathieu ChrétienFounder, Tribu News
MKKM I SOCIAL MEDIA EXPERTS
What a client said about thems:
Gestion professionelle de nos reseaux sociales en particulier notre page FB. Fidéliser nos clients suite à une croissance de la notoriété.
Ruddy VinckCoordinateur, Gigatour scrl
OFCORES
What a client said about thems:
Excellent team of international event specialists I worked with OFCORES in the organization of the IAB Europe annual Congress in Barcelona in 2013: they took care of every single details from sponsorship management to logistics and event marketing, in a very smooth and collaborative way. They came up with innovative ideas to bring our event to the next level. I can only recommend!
Bénédicte BlondelMArCom Specialist, IAB Europe 2012-2014
You're a talented agency? Join us!
Who uses Sortlist?
Decision makers from thousands of companies.

Sylvie T'Jaeckx
I was surprised by the quick and personal reply, challenging me with the right questions to determine a better briefing. This resulted in a spot on list of agencies who can help us out.

Damien Thayse
If I had to recommend Sortlist to friends or clients, well, I would say that it really saves a lot of time. From the moment I sent the message on Sortlist, two days later everything was settled! And most of all, it was relevant!

Jean Minne
I posted a project on Sortlist explaining my needs. Within two days, four agencies contacted me for a meeting. They explained what they were doing and how it fitted my needs. Finally, it went really fast with the selected agency to go forward in the process.
Read more testimonials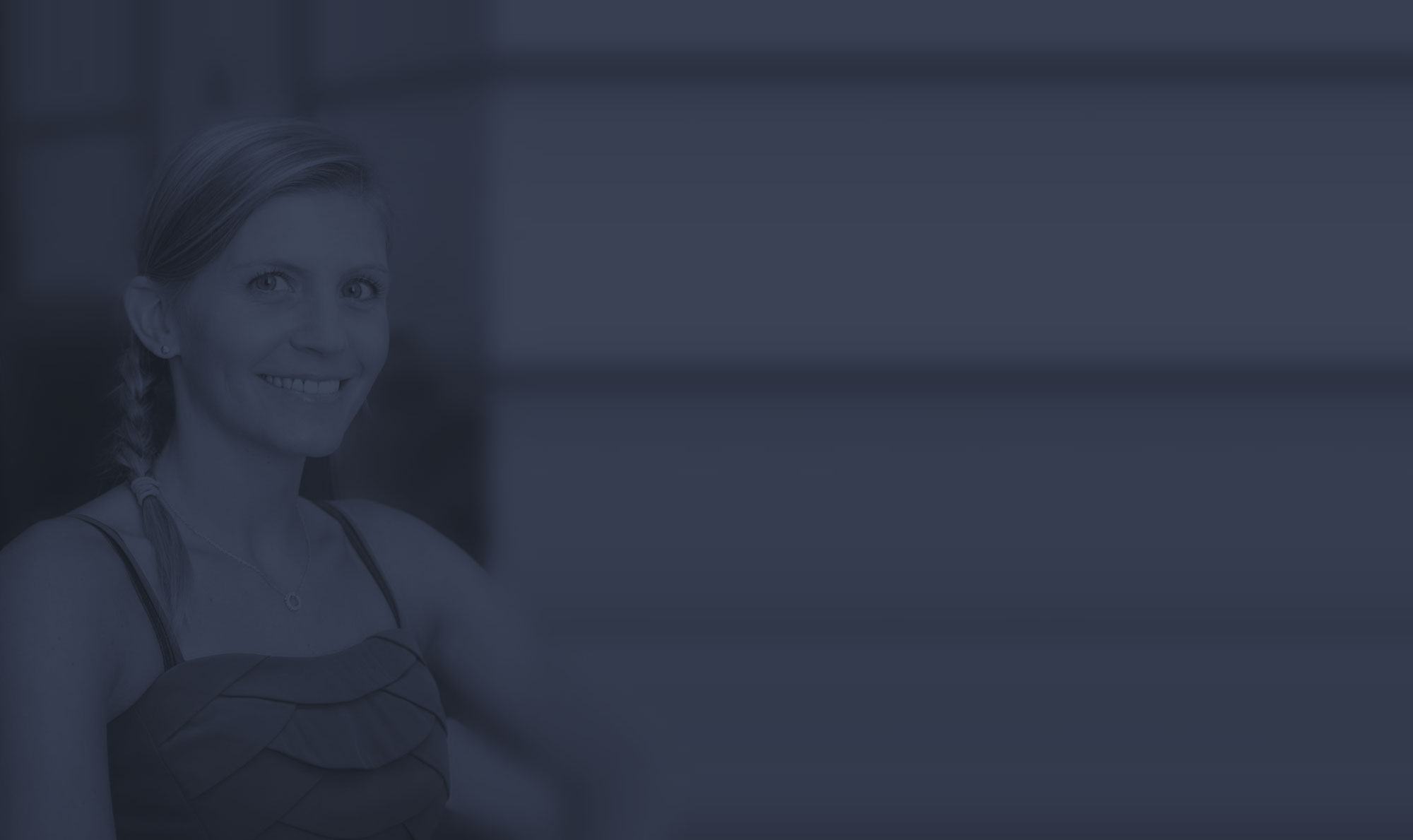 Finding an agency is quite complicated. There are plently of them and we don't really know which ones are ready and motivated to work with us. With Sortlist, they take the first step by sending a message, so it's easier. There is also a pre-selection in order to target only the best expert agencies, using many relevant selection criteria.
Jessica Fabre
Digital Communication Officer at Bourbon
Let us guide you to the best agency
From web design to advertising campaigns, we guide you to the right agency fitting your needs and budget. Then, compare and hire the one that's right for you.
100% free - Fee is charged to agencies willing to collaborate with you.