About Moqod
Nederlands:
Moqod is een full-service IT bureau met de focus op Apps en Webapps.  IOS. Android. Web. Back-end. Big Data. AI.  AR
Wij ontwikkelen onder meer voor UBER, Rijkswaterstaat, McDonalds en Roche als ook voor diverse startups. Wij zijn gespecialiseerd in zowel het opzetten van complete SCRUM teams voor complexe projecten, als ook het opleveren van MVP's voor startups op projectbasis; en alles ertussen. 
Dankzij ons kantoor in Bussum vanuit waar onze Consultants and Solution Architects hun best doen u zo goed mogelijk van dienst te zijn, kunnen wij u snel en altijd tot tevredenheid helpen. En, dankzij het ontwikkelkantoor in Oost Europa en het alleen werken met sr. developers, kunnen wij zeer snel en professioneel werken tegen erg aantrekkelijke tarieven. 
Wij helpen met:
Software concept en design →

Moqod is een design gedreven, volle service software ontwikkelaar. Het ontwikkelen van geweldige software begint bij een duidelijk, gebruiker gefocussed design. Ons design team adviseert klanten op gebied van UI en UX implementatie.



Ontwikkeling van web- en mobiele apps →

Het ontwikkelproces bij Moqod is gebaseerd op Agile principes, tools en de hoogste industrie standaarden. Bewezen door vele jaren ervaring en honderden opgeleverde apps. Daarnaast zorgt onze QA (Quality Assurance) afdeling zorgt ervoor dat we bug-vrije producten afleveren.



Nearshore ontwikkelingscentrum →

Bespaar kosten door het inhuren van het beste IT talent in Oost-Europa. Moqod helpt met het inhuren en managen van een team van ontwikkelaars die gepositioneerd zijn in een van onze kantoren.



AI, Voice, Machine Learning →

Wij beschikken over de juiste kwaliteiten en ervaring die nodig zijn om complexe oplossingen voor video en audio herkenning, machine learning, en smart chatbots te maken. Daarnaast zijn wij ook experts in Amazon, Google Cloud, en andere complexe AI en Machine learning software oplossingen.



Digitale transformatie →

Moqod optimaliseert organizationele processen en kosten door middel van het integreren van mobiele en cloud-based software oplossingen. Deze applicaties kunnen gebruikt worden bij het openen van nieuwe sales kanalen, customer engagement, of het algemeen stroomlijnen en verbeteren van interne processen.



Minimum Viable Product (MVP) →

Met een MVP worden uw verwachtingen gevalideerd en is het mogelijk uw product aan te passen op de markt binnen een korte periode en minimale investering. Moqod helpt bij het vormgeven en de oplevering van uw MVP, van concept tot productuitgave.
English:
Moqod is a full-service IT agency with a focus on Apps and Web apps. IOS. Android. Web. Back end. Big Data. AI. AR
We developed for UBER, Rijkswaterstaat, McDonalds and Roche, as well as for various startups. We specialize in setting up complete SCRUM teams for complex projects, as well as delivering MVPs for project-based startups; and everything in between.
Thanks to our office in Bussum from where our Consultants and Solution Architects do their best to serve you as well as possible. And, thanks to the development office in Eastern Europe and working only with senior developers, we can work very quickly and professionally at very attractive rates.
We help you with:
Software concept and design →
Moqod is a design driven, full service software developer. The development of great software starts with a clear, user-focused design. Our design team advises clients on UI and UX implementation.


Development of web and mobile apps →
The development process at Moqod is based on Agile principles, tools and the highest industry standards. Proven by many years of experience and hundreds of delivered apps. In addition, our QA (Quality Assurance) department ensures that we deliver bug-free products.


Nearshore development center →
Save costs by hiring the best IT talent in Eastern Europe. Moqod helps with the hiring and management of a team of developers who are positioned in one of our offices.


AI, Voice, Machine Learning →
We have the right qualities and experience needed to provide complex solutions for video and audio recognition, machine learning , and to create smart chatbots. We are also experts in Amazon, Google Cloud, and other complex AI and Machine learning software solutions.


Digital transformation →
Moqod optimizes organizational processes and costs through the integration of mobile and cloud-based software solutions. These applications can be used when opening new sales channels, customer engagement, or generally streamlining and improving internal processes.

Minimum Viable Product (MVP) →
With an MVP your expectations are validated and it is possible to adjust your product to the market within a short period of time and minimum investment. Moqod helps with the design and delivery of your MVP, from concept to product release.
Certifications
Certified by Sortlist
Profile verified by its owner
Location
Services offered
We are active in different sectors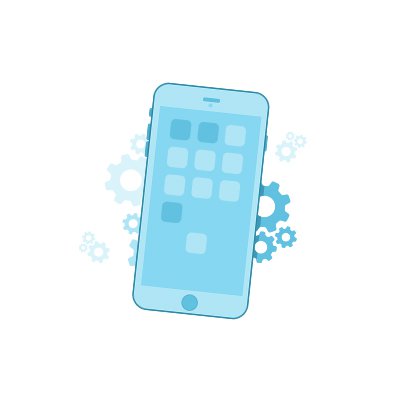 Mobile App
Moqod delivers top mobile apps for IOS, Android and any mobile device.. Native, Hybrid, Responsive and Progressive Web App (PWA), we will deliver the BEST MOBILE EXPERIENCE for your customers. Thanks to our fast and agile approach, we deliver apps from any size. Happy customers like Bittiq.com, Whoppah.com and even UBER, we deliver top quality. We do not just stop helping with the technical expertise, we will also think with you from other perspectives like: financial, marketing, business strategy, etc. When you choose for us, you can be assured of a dedicated partner that keep going where others stop. Check out our great projects at: www.moqod.com
Request info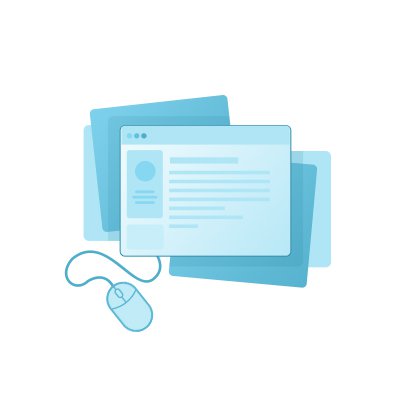 Website Creation
Moqod delivers the best websites including up-to-date designs that are completely UX focussed on your target audience, and a custom CMS from where you can manage your website. Our innovative future oriented focus is seen back in the general look of our design: Slick, future-proof, up-to-date, disruptive. These are terms we focus on while creating your custom website. Happy costumers like: Nuocanvas, Bittiq, and many more have gone before you. Our dedicated design team makes sure that from every different perspective your online goals are met, whether its lead-generation, recruitment, or just informative, with a website made by Moqod, you can be assured of succes. Thanks to our partnerships we are able to give you the full website-creation service. Including SEO.
Request info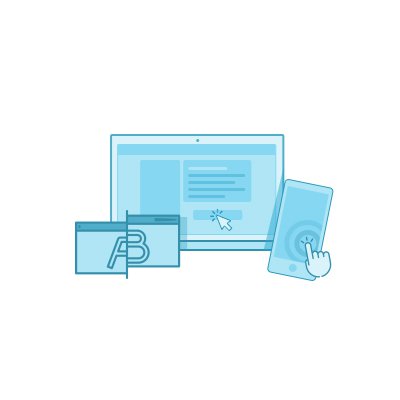 Web Application
We develop complete web apps , SaaS solutions and innovative cloud applications. Using latest technologies including React, Vue, Python, NodeJS, Mongodb; as well as the latest online streaming databases, we quickly and agile develop the right web app for you. Among our web app customers are industry leaders like Shypple.com, Uber-vs.com, Learned.io and Herofi.com With Moqod you can be assured of a succesfull development process and online release. We help you through all the stage of development, but will not stop there. Our expertise is broader than just the technical market, and we will do everything to also find the right skills and partners you need for the other areas like: marketing, financial, online strategy, etc. With us you can really be sure you will get FULL-service.
Request info
E-commerce
No description available.
Request info
A few metrics about the agency
Previous Works
Check the latest works made for our clients
2 work(s) uploaded
Bittiq - Fintech app for fintech startup
March 2018
March 2018
Bittiq - Fintech app for fintech startup
App that scans you bank-accounts and identifies opportunities where you can save money. As well, the app automatically categorizes your spending so you get an overview of where money can be saved easily. 
Read more
Learned.io - Online platform for Agile HR
January 2019
January 2019
Learned.io - Online platform for Agile HR
Learned.io is een nieuwe manier om medewerkers te coachen op prestatie en ontwikkeling. Het probleem: Steeds meer bedrijven stappen af van het jaarlijkse beoordelingsgesprek en streven naar doorlopende coaching. Vooral om de millennial-generate, die veel behoefte heeft om zich te blijven ontwikkelen, aan boord te houden. In de praktijk ontstaat echter een grote uitdaging: Hoe kan de manager gefaciliteerd worden om medewerkers doorlopend te begeleiden?
De oplossing Learned.io helpt managers bij het begeleiden van medewerkers door:
* Bedrijfsdoelen te vertalen naar individuele prestatie- en ontwikkeldoelen per medewerker.
* Op basis van het profiel van de medewerker suggesties te bieden voor hoe deze doelen behaald kunnen worden.
* Opvolging te geven aan de doelen door het jaar op te knippen in korte ontwikkelsprints en structuur aan te brengen in de ontwikkelgesprekken.
Hoe we het doen
* Eigenaarschap. Met Learned.io bouwt iedere medewerker aan zijn persoonlijke profiel. In het profiel verzamelt hij alle ontvangen feedback. Het profiel neemt hij gratis mee van werkgever naar werkgever. Met het profiel kan de medewerker onderbouwt laten zien welke vaardigheden hij heeft ontwikkeld.
* Structuur. Learned.io is geïnspireerd op basis van Agile projectmanagement. Met learned.io maken wij leidinggeven voor managers makkelijker door in korte periodes te werken, prioriteit aan te brengen en frequent te evalueren
. * Inspiratie. Op basis van het ontwikkelprofiel ontvangen medewerker en manager suggesties voor ontwikkelactiviteiten van online contentplatformen relevant voor de doelen van de medewerker.
Read more
Clients' reviews
Check the latest reviews from our clients
1 review(s) posted
Sortlist user
CEO at 3F MUSIC
After searching more than 10 IT companies, I have found this company at the top of the line. Very professional team and highly recommended to everyone looking for the best. Thanks !
add_circle_outline
Add a new review
Let us guide you to the best agency
From web design to advertising campaigns, we guide you to the right agency fitting your needs and budget. Then, compare and hire the one that's right for you.
Find my agency
100% free - Fee is charged to agencies willing to collaborate with you.