Ontdek en blader door onze volledige catalogus van bureaus.
Plaats nu een nieuw project om bureaus te vinden die aan jouw wensen voldoen.
Laat onze sectordeskundigen u helpen het meest geschikte bureau te kiezen.
Ontdek onze bureaus
Zoek in een database van 38K getalenteerde dienstverleners en werk samen met de beste mogelijke voor uw specifieke behoeften.
Laat agentschappen naar u komen
Beschrijf uw behoeften in een korte briefing met uw eisen. Stuur het naar de agentschappen die wij u voorstellen en wacht op hun antwoord.
Een eenvoudig, snel en dynamisch proces
Uitgebreide en actuele marktinformatie
Persoonlijke ondersteuning
Lees meer
Onze adviseurs begeleiden u naar het juiste agentschap
Laat onze sectordeskundigen u helpen het meest geschikte agentschap te kiezen en uw idee om te zetten in een succesvol bedrijfsproject.
Lees meer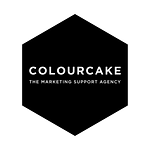 ---
Colourcake Marketing Support Agency
Amsterdam, Nederland
– We are Colourcake, a marketing and branding agency in the heart of Amsterdam – We help you build your brand, increase and empower your offline and online visibility and create content to maximize the exposure. Bringing concepts to life within the smallest timeframe in order to enjoy the power of marketing your brand.   Content Creation We don't just 'do' content, we master it. Why? Because we understand the power of content when it comes to building and engaging your community. The constant flow of new content has become crucial for the industry. Photography is a key element. We help you service the best photoshoot from art direction to execution. Colourcake has set up a service that provides you with the right visual content on a short term, without any unnecessary mark ups. Our experienced and dedicated team of creatives and producers will accommodate your brand with the best suited team of photographers, stylists and other needed crew.   Photography Instagram Content/Stories Customized Content Calendars Video Editing Graphic Design Copywriting   Graphic design One of our creative assets is to translate the feeling of a fashion, lifestyle or hospitality brand into graphic design. A fresh compelling design that differentiates your company from others. As graphic agency we either create new and existing campaign imagery for brands to distribute anywhere in the world. This means the production of banner campaigns, asset productions and video editing. We also advice brands to build or extend their brand identity. This includes the design of the new brand, managing all social media or create offline visibility. Online and offline visibility is key when a brand decides to promote its new collection, especially when they decide to work together with a worldwide celebrity. In case of Calvin Klein, they decided to use an entire family. The Kardashian family. Colourcake worked closely together with the e-commerce department of Calvin Klein and Tommy Hilfiger to ensure all images were distributed simultaneously and in the same way all over Europe, Middle-East & Africa.   Web development At Colourcake we believe that branding websites and banners shouldn't just look good, they need to match and work like an irresistible showpiece of your brand. That's why we make your mini website, landing page, banner campaign and online magazine look insanely pretty, so every visit to your site will be one to remember.   Print production Colourcake advices and produces all kinds of print productions. From lookbooks to newspapers and from instore point of sale materials to direct mailings. Whatever your brand needs: we produce it and make it relevant for every market around the world. With our many years of experience in print, we do it with short turnover times, competitive pricing and high quality service. Print management in a sustainable way, with the expertise your brand deserves.    www.colourcake.com
Nog geen reviews
Wees de eerste om er een te schrijven
---
Diensten
10 diensten aangeboden door Colourcake Marketing Support Agency
Naam van dienst
---
Gerelateerde beoordelingen
---
Vanaf
---
---
---
Team
14 leden in Colourcake Marketing Support Agency's team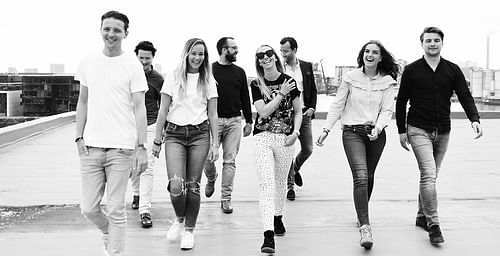 ---
Prijzen
Colourcake Marketing Support Agency heeft 0 awards gewonnen
---
Reviews
Nog geen review voor Colourcake Marketing Support Agency
Gewerkt met Colourcake Marketing Support Agency?
Deel je ervaring met ons.
---
Contact
Contact gegevens van Colourcake Marketing Support Agency
Details
---
http://www.colourcake.com
---
Hoofdkantoor

Danzigerkade 209a, 1013 AP Amsterdam, Netherlands
---