Ontdek en blader door onze volledige catalogus van bureaus.
Plaats nu een nieuw project om bureaus te vinden die aan jouw wensen voldoen.
Laat onze sectordeskundigen u helpen het meest geschikte bureau te kiezen.
Ontdek onze bureaus
Zoek in een database van 38K getalenteerde dienstverleners en werk samen met de beste mogelijke voor uw specifieke behoeften.
Laat agentschappen naar u komen
Beschrijf uw behoeften in een korte briefing met uw eisen. Stuur het naar de agentschappen die wij u voorstellen en wacht op hun antwoord.
Een eenvoudig, snel en dynamisch proces
Uitgebreide en actuele marktinformatie
Persoonlijke ondersteuning
Lees meer
Onze adviseurs begeleiden u naar het juiste agentschap
Laat onze sectordeskundigen u helpen het meest geschikte agentschap te kiezen en uw idee om te zetten in een succesvol bedrijfsproject.
Lees meer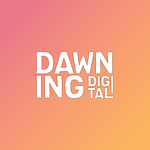 ---
Dawning Digital
Amsterdam, Nederland
Putting your brand in the spotlight.
Social Experts. Trend spotters. Content Creators. YOUR New Hype Squad! We are Dawning Digital, a global team of dynamic creatives here to support all of your digital marketing goals! From increasing your brand awareness and driving sales to staying #trending and shining a light on your brand, we're here to work our marketing magic.
Nog geen reviews
Wees de eerste om er een te schrijven
---
Diensten
8 diensten aangeboden door Dawning Digital
Naam van dienst
---
Gerelateerde beoordelingen
---
Vanaf
---
---
---
Team
8 leden in Dawning Digital's team
Verhaal
We're not just another agency you outsource work to - we're a seamless extension of your brand! Our global team works from the Netherlands, the USA, Poland, and South Africa, combining our wide range of digital marketing skills to tell your brand's story in a way that turns views into loyal fans!
---
Prijzen
Dawning Digital heeft 0 awards gewonnen
---
Reviews
Nog geen review voor Dawning Digital
Gewerkt met Dawning Digital?
Deel je ervaring met ons.
---
Contact
Contact gegevens van Dawning Digital
Details
---
https://dawningdigital.com
---
Hoofdkantoor

Lijnbaansgracht 326d, Amsterdam, Netherlands
---