Ontdek en blader door onze volledige catalogus van bureaus.
Plaats nu een nieuw project om bureaus te vinden die aan jouw wensen voldoen.
Laat onze sectordeskundigen u helpen het meest geschikte bureau te kiezen.
Ontdek onze bureaus
Zoek in een database van 38K getalenteerde dienstverleners en werk samen met de beste mogelijke voor uw specifieke behoeften.
Laat agentschappen naar u komen
Beschrijf uw behoeften in een korte briefing met uw eisen. Stuur het naar de agentschappen die wij u voorstellen en wacht op hun antwoord.
Een eenvoudig, snel en dynamisch proces
Uitgebreide en actuele marktinformatie
Persoonlijke ondersteuning
Lees meer
Onze adviseurs begeleiden u naar het juiste agentschap
Laat onze sectordeskundigen u helpen het meest geschikte agentschap te kiezen en uw idee om te zetten in een succesvol bedrijfsproject.
Lees meer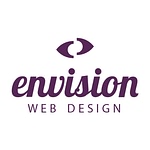 ---
Envision Web Design
Den Haag, Nederland
Envision is a comprehensive web design company in The Hague, Netherlands, offering affordable web design & digital graphics solutions to small & medium businesses across the globe. We have continuously proved our expertise in encompassing high-quality and affordable design services such as web designing and graphic or digital designing. Our goal is simple: help our clients in growing their business through scale-able & modern web design solutions. Stylish technology blended with creative designs is what we are all about. Through integrating our technical expertise, powerful domain experience, and top-notch delivery approach, we offer you with enduring web design solutions at affordable prices. We make sure that you always stay ahead of your competitors when it comes to the latest web design technologies. We have the needed experience and expertise to do it all for you within no-time and budget! Highlights of OUR skills include: ● Website and UI Design ● Custom Wordpress Design & Development ● Print and Digital Graphic Design WE CREATE DIGITAL AWESOMENESS We help businesses stand out from the crowd by creating customized websites & graphics. We understand that your website crafts the strong first impression on your customers for your BRAND, so we make sure that your BRAND's first impression turns out to be a life-long conversion. We are building contemporary, unique and customized website designs and digital graphics since a decade. We have been extremely passionate for designing bespoke web solutions and at present we outshine in our niche. Envision Web Design adds a "WOW" factor to your business. We create stunning and modern web designs to mark your unparalleled web presence in the era driven by cutting edge technology . We follow an individual approach to deliver stunning website designs to each of our existing and potential customers. We stay updated with the latest web design technologies, tools and techniques to serve you with professional yet clean websites at competitive prices. We employ innovative approaches to create attractive websites and astonish our customers. We always create outstanding, stunning, easy-to-use and clean websites to the clients, which makes their customers stay on their website for a longer time. We build and design professional websites considering your budget and business needs. We can easily incorporate advanced web design technologies and important functionalities as per the requirements of your business and website. Through integrating the latest technologies to your website design, we assist you in focusing completely on running your business and make technology do all the hard work for your website effectively. We carefully craft your web design through blending all the required elements and turn it into an intrinsic web solution for you. Basically, we provide you with a complete website design solution required to make your website an absolute success.
Nog geen reviews
Wees de eerste om er een te schrijven
---
Diensten
5 diensten aangeboden door Envision Web Design
Naam van dienst
---
Gerelateerde beoordelingen
---
Vanaf
---
---
---
Team
1 lid in Envision Web Design's team
---
Prijzen
Envision Web Design heeft 0 awards gewonnen
---
Reviews
Nog geen review voor Envision Web Design
Gewerkt met Envision Web Design?
Deel je ervaring met ons.
---
Contact
Contact gegevens van Envision Web Design
Details
---
http://www.envisionwebdesign.nl
---
Hoofdkantoor

Hoefkade 873, 2525 HC Den Haag, Netherlands
---