Ontdek en blader door onze volledige catalogus van bureaus.
Plaats nu een nieuw project om bureaus te vinden die aan jouw wensen voldoen.
Laat onze sectordeskundigen u helpen het meest geschikte bureau te kiezen.
Ontdek onze bureaus
Zoek in een database van 38K getalenteerde dienstverleners en werk samen met de beste mogelijke voor uw specifieke behoeften.
Laat agentschappen naar u komen
Beschrijf uw behoeften in een korte briefing met uw eisen. Stuur het naar de agentschappen die wij u voorstellen en wacht op hun antwoord.
Een eenvoudig, snel en dynamisch proces
Uitgebreide en actuele marktinformatie
Persoonlijke ondersteuning
Lees meer
Onze adviseurs begeleiden u naar het juiste agentschap
Laat onze sectordeskundigen u helpen het meest geschikte agentschap te kiezen en uw idee om te zetten in een succesvol bedrijfsproject.
Lees meer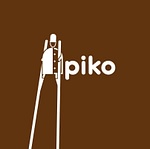 ---
Piko Creative Agency
Amsterdam, Nederland
We at Piko are a team of artistic and strategic-minded people who are rocking the stages of creative design consultancy for our clients. From our offices in Amsterdam and Chisinau we inspire you through Creative Consultancy,  Branding & Brand Identity development, Advertising & Campaign development, Content creation, Art Direction, Design Thinking, Digital design  and of course creative Maaaagic! Since 2007, through a sharp eye towards what is beautiful and efficient, experimentation and craftsmanship, all these in combination with strategic deep thought, professional attitude, courage, hard-work and agility, we gained the trust of the art/design community and clients like: Bitfury, Ducati Scrambler, EA Sports, Workfor Switzerland, the Parliament of the Rep. of Moldova etc. The works of our designers have received international design awards which shows their quality and potential. We are proud of our heritage of being a creative agency from Eastern Europe. Same as our country, we are small and not everyone knows about us, but anyone who gets to know us remains attached to our style. We are fond of amazing ideas and professional daredevils who want to challenge, disrupt, explore new heights, inspire, and who are always happy to contribute towards their development. Check our works below, or visit our website for a more extensive overview. Have a project in mind? Let's create magic together!
Nog geen reviews
Wees de eerste om er een te schrijven
---
Diensten
11 diensten aangeboden door Piko Creative Agency
Naam van dienst
---
Gerelateerde beoordelingen
---
Vanaf
---
---
---
Team
8 leden in Piko Creative Agency's team
---
Prijzen
Piko Creative Agency heeft 4 awards gewonnen
Luerzer's Archive Magazine issue 2/2018
2018-01-31
Film
---
Gold medal at the Great 8 Digital Festival Moscow
2017-10-31
Animation
---
Gold medal at the Great 8 Digital Festival Moscow
2017-10-31
Sound Design
---
200 best Packaging Designs Worldwide by Luerzer's Archive
2017-08-31
Package/Label Design
---
---
Reviews
Nog geen review voor Piko Creative Agency
Gewerkt met Piko Creative Agency?
Deel je ervaring met ons.
---
Contact
Contact gegevens van Piko Creative Agency
Details
---
---
Hoofdkantoor

Keizersgracht 391a, 1016 EJ Amsterdam, Netherlands

---

Strada Studenților, Chișinău, Moldova
---