Ontdek en blader door onze volledige catalogus van bureaus.
Plaats nu een nieuw project om bureaus te vinden die aan jouw wensen voldoen.
Laat onze sectordeskundigen u helpen het meest geschikte bureau te kiezen.
Ontdek onze bureaus
Zoek in een database van 38K getalenteerde dienstverleners en werk samen met de beste mogelijke voor uw specifieke behoeften.
Laat agentschappen naar u komen
Beschrijf uw behoeften in een korte briefing met uw eisen. Stuur het naar de agentschappen die wij u voorstellen en wacht op hun antwoord.
Een eenvoudig, snel en dynamisch proces
Uitgebreide en actuele marktinformatie
Persoonlijke ondersteuning
Lees meer
Onze adviseurs begeleiden u naar het juiste agentschap
Laat onze sectordeskundigen u helpen het meest geschikte agentschap te kiezen en uw idee om te zetten in een succesvol bedrijfsproject.
Lees meer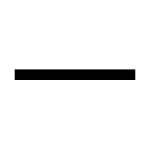 ---
The Brink Agency
Amsterdam, Nederland
Experience design agency specialized in Identity, Development, 3D technology and Ai Content creation
Step into our world, step into The Brink We turn your business into a meaningful digital experience with identity, development, and immersive 3D technology in order to have a wider audience engage with your message. Turn your ideas into reality with bold & effective Dutch design. Our mission is to make your business look and feel authentic, so it can cut through the competition's noise. Therefore, one case at the time, we will make the crowded digital space more beautiful. The Brink Agency's AI-powered content service offers an unprecedented opportunity to revolutionize content creation, unleashing boundless creative possibilities. Our solution empowers brands to swiftly generate top-quality, captivating materials across diverse formats, elevating marketing strategies and fostering deeper customer engagement. Experience how our innovative service transforms the way businesses communicate and stand out in today's digital landscape. We are committed to your digital evolution with astonishing experiences that will make your business more successful. Expand your digital imagination Our services include but are not limited to: Web Design & Development Ai Powered Content (new) Digital Strategy & Branding (Content production) UX / UI Design Visual production (Art direction) App Development (IOS & Android) 3D solutions (Technology and renders) Sortlist Success Stories: The Brink, a multi-award-winning Amsterdam based European studio, boasts a talented team with a history of jury efforts for prestigious institutes like Webby Awards, FWA, and Awwwards. Garnering four consecutive Sortlist Awards, including 2022's "Top Performer," they've earned their place among Europe's elite agencies. Their commitment to creativity and excellence is evident through their "Most Creative Works," "Top Performer NL," and "Prix D'excellence" awards. As an fast growing company we got the Fd gazelle award for 2022, and are on the shortlist for 2023.
---
Diensten
13 diensten aangeboden door The Brink Agency
Naam van dienst
---
Gerelateerde beoordelingen
---
Vanaf
---
---
---
Team
31 leden in The Brink Agency's team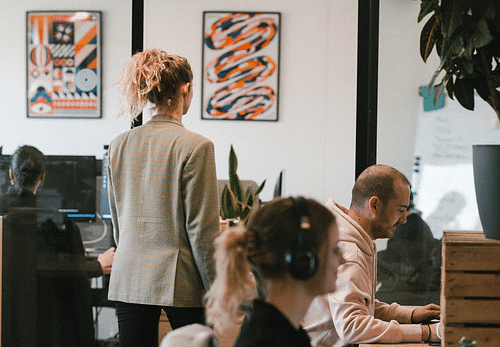 Verhaal
The Brink Agency specializes in identity, digital dev, 3D & AI, crafting captivating brand experiences. We provide custom development, branding, immersive 3D, & AI content creation, fostering deep brand-customer connections, driving growth & exploring digital opportunities.
---
Prijzen
The Brink Agency heeft 5 awards gewonnen
Sortlist Top Performer Europe 2022
2022-04-01
Top Performer
Sortlist Top Performer The Netherlands 2022
2022-01-31
Sortlist Excellence Award
2019-12-31
Online platform
---
Core77 Design award
2019-04-30
Design
Sortlist Excellence Award
2020-12-31
Most Creative Works Presentation
---
Caroline Corso
Marketing & Communications bij MDF - Empowering People, Creating Impact
Sector
Management Consulting
Wat was het doel van de samenwerking?The Brink helped us rebrand our organisation. Our look and feel changed, without compromising our beautiful mission. The agency provided us with updated, vibrant and energetic visuals and design guidelines. Also, they built a new website that makes it easier to find our services and see the work we do.
Wat vond je het leukst tijdens de samenwerking?The fast reply and assistance from the team. Working with the brink is enjoyable and flows well.
Caroline Corso beveelt dit bureau aan
---
J. Hammann
Owner bij De Kaaskamer BV
Wat was het doel van de samenwerking?Creatie in a very short time, a website and shop with moving content
Wat vond je het leukst tijdens de samenwerking?Design Ideas, website implementation, client service
J. Hammann beveelt dit bureau aan
---
Daan van Dee
Founder bij Wine Unplugged
Wat was het doel van de samenwerking?An innovative wine app and digital platform which to radically change the way we buy wine. Guest of wine bar can pour their wine, build their own wine profile and always order wines they like at home.
Wat vond je het leukst tijdens de samenwerking?Thinking out of the box, creative sessions with the designers which lead to the end result: a truly amazing app with an awesome look and feel! In addition it really felt like a joint project where you could sense that their whole organization was enthousiastic about the project and committed to take an extra step.
Zijn er verbeterpunten?In every project you can have set backs, delays or situations neither of is anticipated in advance. Is how you deal with it. The Brink was always flexible and worked hard to find a solution to reach our joint end goal.
Daan van Dee beveelt dit bureau aan
---
Gewerkt met The Brink Agency?
Deel je ervaring met ons.
---
Contact
Contact gegevens van The Brink Agency
Details
---
---
Hoofdkantoor

Zekeringstraat 32, 1014 BS Amsterdam, Netherlands

---

Zekeringstraat 32-D, 1014 BS Amsterdam, Netherlands
---