Ontdek en blader door onze volledige catalogus van bureaus.
Plaats nu een nieuw project om bureaus te vinden die aan jouw wensen voldoen.
Laat onze sectordeskundigen u helpen het meest geschikte bureau te kiezen.
Ontdek onze bureaus
Zoek in een database van 38K getalenteerde dienstverleners en werk samen met de beste mogelijke voor uw specifieke behoeften.
Laat agentschappen naar u komen
Beschrijf uw behoeften in een korte briefing met uw eisen. Stuur het naar de agentschappen die wij u voorstellen en wacht op hun antwoord.
Een eenvoudig, snel en dynamisch proces
Uitgebreide en actuele marktinformatie
Persoonlijke ondersteuning
Lees meer
Onze adviseurs begeleiden u naar het juiste agentschap
Laat onze sectordeskundigen u helpen het meest geschikte agentschap te kiezen en uw idee om te zetten in een succesvol bedrijfsproject.
Lees meer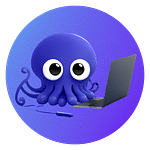 ---
Collabsagency
Groningen, Nederland
Expert digital marketing services made easy and accessible.
Welcome to CollabsAgency, the premier digital marketing agency in the Netherlands! We're the team you can count on for all things web design, web development, UI/UX, CRO, and social media marketing. We pride ourselves on our ability to deliver customized solutions that drive real results for our clients, across a wide range of industries. But enough about us, let's talk about you! We're thrilled to learn more about your business and help you achieve your goals in the digital world. With our expertise and experience, we'll take your online presence to the next level and help your business shine like the star it is. So whether you're looking to increase your online visibility, improve your website's performance, or boost your social media presence, we've got you covered. Our team of seasoned professionals is dedicated to your success and won't stop until you're completely satisfied with the results. So what are you waiting for? Let's collaborate and create some digital magic together!
Nog geen reviews
Wees de eerste om er een te schrijven
---
Diensten
1 diensten aangeboden door Collabsagency
Naam van dienst
---
Gerelateerde beoordelingen
---
Vanaf
---

At CollabsAgency, we follow a rigorous methodology to help our clients achieve their digital marketing goals. Our process begins with a thorough analysis of your business, your industry, and your target audience. We take the time to understand your unique needs and goals, and we work closely with you to develop a customized strategy that delivers results.

Our methodology includes the following steps:

1. Discovery: We start by getting to know your business and your goals. We'll conduct a thorough analysis of your industry, your competition, and your target audience to identify opportunities for growth.

2. Strategy: Based on our analysis, we'll develop a customized strategy that's tailored to your unique needs and goals. We'll work closely with you to ensure that the strategy aligns with your vision and objectives.

3. Execution: Once the strategy is finalized, we'll put it into action. Our team of seasoned professionals will work diligently to deliver results, using the latest tools and technologies to drive success.

4. Measurement: We believe that data is key to success, so we'll track and measure the results of our efforts. We'll provide regular reports and updates to keep you informed of our progress and make adjustments as needed.

5. Optimization: We're committed to delivering exceptional results, so we'll continually optimize our strategy to ensure that we're delivering the best possible outcomes for your business.

When you work with CollabsAgency, you can expect a comprehensive methodology that's designed to help you achieve your digital marketing goals. We're dedicated to your success, and we'll work tirelessly to ensure that you're completely satisfied with our services.

Skills in Website Creatie (9)

Web Design

UI Design

Conversion Rate Optimization

Social Marketing

Website SEO

Custom Website

UI UX

Website Maintenance

Website Design

---
---
---
---
Team
2 leden in Collabsagency's team
---
Prijzen
Collabsagency heeft 0 awards gewonnen
---
Reviews
Nog geen review voor Collabsagency
Gewerkt met Collabsagency?
Deel je ervaring met ons.
---
Contact
Contact gegevens van Collabsagency
Details
---
https://collabsagency.com
---
Hoofdkantoor

Stationsweg, Groningen, Netherlands
---