4kCode
Bureau expert in Web Applicatie, E-commerce
Profiel
geverifieerd door zijn eigenaar
Contact 4kCode
Over 4kCode
Op dit bureau is al aanspraak gemaakt door zijn eigenaar
Beschrijving
We provide a full range of digital services from website design to native app development for small businesses and individuals. We want startups and entrepreneurs to improve their online presence. Our goal is to create a positive impact on our clients business and substantially increase their benefits.

We strive to build long term relationships with our clients that are based on honesty and reliability. We are committed to provide user-friendly, flexible and cost effective dynamic web development solutions.

Who we are? 

Our core team is formed by 3 female developers with the common goal of increasing the visibility and resources for women in technology. Our inspiration comes from women that innovated the technology field such as, Ada Lovelace, Grace Hopper, Margaret Hamilton and many others. One of the things that make us unique, is that when you work with us you will likely interact with every member of our team at one point.

What services we offer? 

Responsive Design

Through the combination of flexible grids, images and media queries we take the complexity out of responsive design by planning the design, development and strategy of your web or app. Well-designed websites and applications help to create value and distinguish companies from their competitors. The key to success is to take a user-centered approach to mobile to create extraordinary outcomes.

Mobile Apps

Progressive or Native web apps provide an incredible mobile app experience, that is highly optimized, reliable and accessible on the web. We help you build high performance web applications to improve your business processes, workplace collaboration and grow your customer base. At the same time we ensure that the web application does not frequently require maintenance and it is user-friendly for customers and employees.

eCommerce

Professional online shops and direct marketplace integration. We build and help you implement monitoring and evaluation tools in order to improve your e-commerce strategy. Our team has the ecommerce services experience to manage your unique requirements. Additionally we will guide your project from proof-of concept to implementation to ensure your continued success and growth.

SEO & Google Ads

There are three main aspects we focus on when considering a promotional campaign and your business needs. Your business needs SEO and AdWords to funnel potential buyers to your website. Additionally we manage social media marketing campaigns to boost awareness of your business and engage with the audience. We combine SEO, SMM and AdWords in marketing campaigns to grow your revenues and not your costs.

Emerging Solutions

Emerging technologies hold much promise, but also bring a lot of unknowns. We are willing to maximize the potential of new technologies and leverage them in ways that drive ROI. We harness technology in ways that bring new insights about customers, assets and business processes. We adjust to the new paradigm shift with the ability to harness new technology to drive efficiency within the enterprise.
Aangeboden diensten
Wij zijn actief in verschillende sectoren.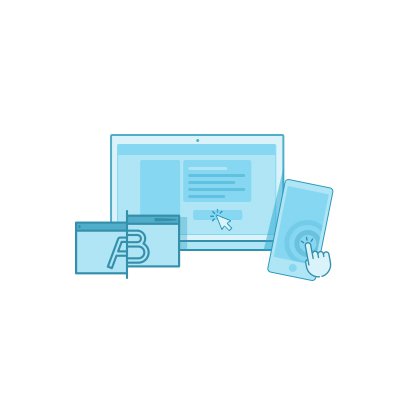 Web Applicatie
We create user-friendly navigation and responsive layout. With special HTML and CSS codes, your website will automatically recognize the viewer's device and shrink, or enlarge the pages and will look good on all devices.
Vraag info aan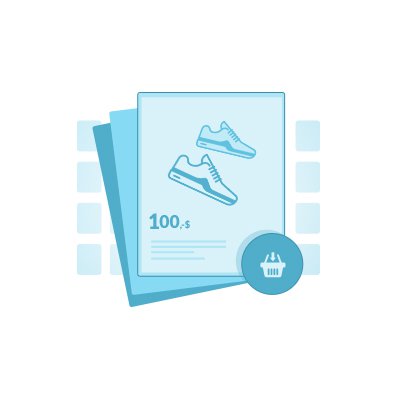 E-commerce
A flexible ecommerce platform, providing seamless integration with your website, gives you the ability to sell online, 24/7 with a delightful customer experience. We will be happy to help you develop your webstore.
Vraag info aan
Informatie over het bureau
Voorgaande projecten
Bekijk de laatste projecten die voor onze klanten gerealiseerd zijn
Klantenreviews
Bekijk de laatste reviews van onze klanten
3 review(s) geplaatst
Totaal beoordelingen
4.5/5
Mayada Maldahis
Owner bij Chef Mimi
4kCode helps me by creating an informative website to present my experience and my services online. Because there is a lot of competition in this area, they design my website in such a way that my potential customers can easily find me through Google, while taking excellent, modern aesthetic aspects of design into account. It was a great experience to work with them. I have never had to ask for answers twice and when they were delivered, they were always logical! The end product is much better than I had imagined! "
Ahmed Elmessaoudi
CEO bij Zaitoun charity
4kCode has been amazing in assisting us with managing all aspects related to our website. from the design to the payment platform implementation. They responded to our queries immediately. It's important to know that we have someone available to help us with even the most urgent of the issues.
Arthur Henry
Director bij Atammassge
4kCode team took care of all the processes of my website from design to launching. Their advanced technology has surpassed my expectations.I highly recommend them to any business or organization that wants to build their own content management and reservation system.
add_circle_outline
Voeg een nieuwe review toe
Laat ons u voorstellen aan de beste bureaus voor uw project
Van webdesign tot reclamebureaus: wij houden rekening met ál uw criteria en stellen u voor aan de meest passende bureaus. U vergelijkt de voorstellen dan zelf en maakt de beste keuze.
Vind mijn bureau
100% gratis - Kosten worden in rekening gebracht bij de marketingbureaus die met u willen werken.