Ontdek en blader door onze volledige catalogus van bureaus.
Plaats nu een nieuw project om bureaus te vinden die aan jouw wensen voldoen.
Laat onze sectordeskundigen u helpen het meest geschikte bureau te kiezen.
Ontdek onze bureaus
Zoek in een database van 38K getalenteerde dienstverleners en werk samen met de beste mogelijke voor uw specifieke behoeften.
Laat agentschappen naar u komen
Beschrijf uw behoeften in een korte briefing met uw eisen. Stuur het naar de agentschappen die wij u voorstellen en wacht op hun antwoord.
Een eenvoudig, snel en dynamisch proces
Uitgebreide en actuele marktinformatie
Persoonlijke ondersteuning
Lees meer
Onze adviseurs begeleiden u naar het juiste agentschap
Laat onze sectordeskundigen u helpen het meest geschikte agentschap te kiezen en uw idee om te zetten in een succesvol bedrijfsproject.
Lees meer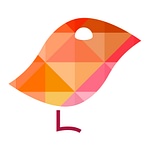 ---
Orange Bird
Rijswijk, Nederland
Sustainability Marketing Agency
Orange Bird is a full-service marketing agency. Strongly concerned about climate change, we are passionate about marketing brands, products, and services that foster sustainability and a transition to a circular economy.
---
Diensten
15 diensten aangeboden door Orange Bird
Naam van dienst
---
Gerelateerde beoordelingen
---
Vanaf
---
---
---
Team
17 leden in Orange Bird's team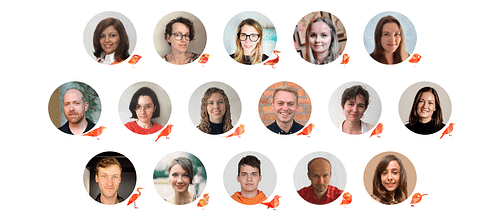 Verhaal
We're quite a mixed flock providing professional marketing services to climate tech, cleantech, and circular companies: from marketers, copywriters, SEO professionals, advertising specialists, designers, code addicts, to strategic thinkers, and data analysts. See more details: https://orange-bird.agency/en/team/
---
Prijzen
Orange Bird heeft 0 awards gewonnen
---
Lindsey Karlsson
Marketing & Communications Manager bij Climeon
Sector
Industriële Goederen en Diensten
Wat was het doel van de samenwerking?When searching for a marketing agency, it was important for us to find a team that could understand our technology and complex market space, had solid B2B marketing experience and a wide array of marketing expertise. Finding an agency that shared our passion for innovative climate solutions was an added bonus that we were thrilled to find.
Wat vond je het leukst tijdens de samenwerking?We were immediately impressed by the organization and the transparency they provide in all of the work they do. They quickly undertook the challenge of learning our complex technology and market space and in a short time developed a thorough understanding of our business. They are a pleasure to work with and always seem to be one step ahead. They take on every project with enthusiasm and never need more than a quick chat to deliver beyond our expectations.
Lindsey Karlsson beveelt dit bureau aan
---
Roger Eriksson
Chief Innovation Officer bij SurfCleaner
Sector
Technology Hardware & Equipment
Wat was het doel van de samenwerking?SurfCleaner wanted to increase brand awareness and generate qualified leads for our cleantech solutions.
Wat vond je het leukst tijdens de samenwerking?Orange Bird goes over and above to deliver outstanding climate tech marketing services in a cost-effective and measurable way. Their actions are always results-driven, campaigns are consistently monitored, and real-time project updates are available via shared platforms, which makes it easy for us to collaborate.
Roger Eriksson beveelt dit bureau aan
---
Cedrik Wiberg
CEO bij Rivus Batteries
Wat was het doel van de samenwerking?We needed assistance from Orange Bird to design our website and to create a strong visual identity for our brand that would resonate with our target market. As a cleantech company we wanted to collaborate with an agency that specialises in cleantech marketing and was able to fully understand our target customers. We wanted to create a high-quality website that would increase our rankings and organic traffic, and also effectively communicate who we are as a company, our values and mission.
Wat vond je het leukst tijdens de samenwerking?Working with Orange Bird was a rewarding experience, it was great to work with an agency that is passionate about tackling climate change. A knowledgeable team that quickly understood the complexities of our technology. The team came up with creative ideas for our company to be distinct and original, combined with the agency's data-driven approach, this produced great results! The working relationship was based on transparency, enthusiasm and commitment, we highly recommend them.
Cedrik Wiberg beveelt dit bureau aan
---
Gewerkt met Orange Bird?
Deel je ervaring met ons.
---
Contact
Contact gegevens van Orange Bird
Details
---
https://orange-bird.agency/
---
Hoofdkantoor

Einsteinlaan 28, 2289 CC Rijswijk, Netherlands
---