Ontdek en blader door onze volledige catalogus van bureaus.
Plaats nu een nieuw project om bureaus te vinden die aan jouw wensen voldoen.
Laat onze sectordeskundigen u helpen het meest geschikte bureau te kiezen.
Ontdek onze bureaus
Zoek in een database van 38K getalenteerde dienstverleners en werk samen met de beste mogelijke voor uw specifieke behoeften.
Laat agentschappen naar u komen
Beschrijf uw behoeften in een korte briefing met uw eisen. Stuur het naar de agentschappen die wij u voorstellen en wacht op hun antwoord.
Een eenvoudig, snel en dynamisch proces
Uitgebreide en actuele marktinformatie
Persoonlijke ondersteuning
Lees meer
Onze adviseurs begeleiden u naar het juiste agentschap
Laat onze sectordeskundigen u helpen het meest geschikte agentschap te kiezen en uw idee om te zetten in een succesvol bedrijfsproject.
Lees meer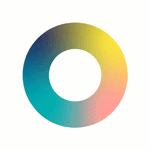 ---
WADM | Agency
Barendrecht, Nederland
Creative digital agency for insights and interaction.
Wij zijn een bureau gespecialiseerd in brandbuilding, design en digitale transformatie. Met twintig specialisten bouwen we aan nationale en internationale merken, waaronder Calex, CRH, Aliaxis, Visma Roxit en VETUS. B2B- en B2C merken die groeien door onze aandacht en technische expertise. Merken die online en offline aantoonbare resultaten behalen. Omdat wij weten hoe je marketing en sales synchroniseert. Online en offline. Met BrainSells positioneren wij op wetenschappelijke wijze complexe producten of organisaties. Scientific creativity noemde een van onze klanten het ooit. Samen zoeken we onderbouwde antwoorden op jouw vraagstuk. Of verscherpen we je business case. Daar zijn we goed in, hebben we al meer dan 100 keer gedaan. Met succes. Heb je een complex vraagstuk? Spar dan eens vrijblijvend met ons, dan presenteren wij jou onze werkwijze. Zeer inspirerend en ook geheel vrijblijvend. Bel Jeroen Vermeulen: +31 6 42470525 Wil je liever eerst weten hoe tevreden onze klanten zijn, bekijk dan onze recensies. ------  We are a creative agency that specializes in brand building, design and digital transformation. Our twenty specialists help build national and international brands like Calex, CRH, Aliaxis, Visma Roxit and VETUS. B2B and B2C brands that grow because of our efforts and technical expertise. These brands achieve concrete results and raise their market value, because we know how to synchronize their marketing and sales. Both online and offline. We create a strong brand positioning for complex products or organizations with BrainSells, our neuro marketing methodology. One of our customers simply calls it 'scientific creativity'. We use it to jointly search for substantiated answers to your communications problem. Or to make your business case smarter. We are quite good at that, having done so over a 100 times. Quite successfully.  Do you have any complex communication issues? And would you like to freely discuss them with us? Please contact us and we will demonstrate our unique working method as inspiration. Call Jeroen Vermeulen: +31 6 42470525 Or do you prefer to see how satisfied our customers are? Then please check out our reviews.
---
Diensten
10 diensten aangeboden door WADM | Agency
Naam van dienst
---
Gerelateerde beoordelingen
---
Vanaf
---
---
---
Team
20 leden in WADM | Agency's team
Verhaal
No new kids on the block! Onze oorsprong gaat namelijk terug tot 1940. In de oorlog werd in Rotterdam een reclame-atelier opgericht; Waal Publiciteit. Het atelier veranderde in de 70's in een bureau en wijzigde in 2005 de naam in Waal aan de Maas. WADM Agency ontstond in 2020 door samengaan met Inline Digital.
---
Prijzen
WADM | Agency heeft 3 awards gewonnen
Sortlist Award 2022
2022-03-01
Highest Customer Satisfaction
Pragma Award 2010
2010-08-30
Creativity
---
Pragma Award 2009
2009-08-31
Effectiveness
---
---
Dr. Steven van Gaalen
Orthopedic Surgeon bij Spine Center Amsterdam
Ever since WADM rewrote our story and redesigned our website, we have started attracting more online visitors and helped more patients. It is good to see how our website outscores the competition. It performs faster in displaying its content and ranks higher in many other aspects than others. We are the only one to score an 'A' on performance and structure in an independent performance test. So 'Relieving lives' is a fitting theme for us helping people suffering from back pain, but it is equally fitting for the way that WADM helps us with our online and social media presence.
---
Mark Visser
Founder Inno-Sight bij Inno-Sight
Sector
Banken & financiële instellingen
WADM Agency has helped us tremendously in innovation and brand strategy areas. They developed our Inno-Sight software tool and associated brand identity. Also, the ideal partner to challenge a business case or look critically at the sales approach.
---
Paul Heerkens
Managing director bij Zoontjens
Service
Branding & Positionering
We are quite happy with our new brand positioning. Now, more than ever, we feel like making a difference when targeting huge real estate developers, architectural firms, landscapers or contractors in Europe. Our brand story and brand promise are truly differentiating from all others in our industry. This helps us to offer market leading advice about the transformative elevated landscape. I like the way that WADM used their BrainSells method to develop a unique branding strategy for Zoontjens. It is very satisfying to receive so many compliments for that from so many different business relations. WADM made us aim for higher grounds and made us succeed in that.
---
Gewerkt met WADM | Agency?
Deel je ervaring met ons.
---
Contact
Contact gegevens van WADM | Agency