Omring uzelf met de beste bureaus
Van web ontwerp tot marketingcampagnes, wij leiden u naar de juiste marketingbureaus.
100% gratis - Kosten worden in rekening gebracht bij de marketingbureaus die met u willen werken.
arrow_downward
De pers heeft het over ons gehad
1k
Successful collaborations per year
Welke bureaus worden er voor u geselecteerd?
De beste - niet perse de grootste.
Shortcut Advertising
Feedback van onze klanten:
Deliver a concept to construct a campaign
campaigns coordinator,
The Lift
Feedback van onze klanten:
La agencia de marketing The Lift cambió el rumbo de nuestra empresa. En 2016 nos encontramos en una situación bastante difícil debido a la penalización por parte de Google de nuestra página web y contactamos con Oscar García uno de los especialistas que tienen en SEO. Al principio fuimos un poco reticentes a realizar todos los cambios que teníamos que hacer pero finalmente seguimos sus consejos y la página fué recuperando posiciones. Pasamos de una facturación de 30.000€ mensuales a ser líderes del sector y posicionarnos por delanete de grandes empresas. Nos integraron una estrategia SEO, Google Shopping, Remarketing y una estrategia de linkbuilding. La comunicación fué siempre muy buena y muy personalizada. Estamos muy agradecidos a todo el equipo: Natalia, Ale, Joaquim, Oscar, Toni .
CEO,
Coyote
Feedback van onze klanten:
when working at Nike Belgium, we were looking for best possible partner for local communication. Someone understanding brand values, but also know how to take the next step from a global idea to locally relevant. On top there is no time to lose for personal agenda. There is a need for moving fast to match customers expectations... We founded in Coyote the ideal partner to do this and be part of the Nike team. Time changes, people changes but delivering great work remains. Thierry
Directeur Comm et Stratégie Sportizon, President expert group Sports Marketing at STIMA,
PROFIRST Intl.
Feedback van onze klanten:
Excellent collaboration in various projects. The whole team is serious and constantly looking for perfection. Always a pleasure.
UI / UX Designer,
Adjust
Feedback van onze klanten:
Digital agency with multiple qualities, with a team at the forefront of technology and able to meet any challenge. Made excellence a priority and always ahead of its competitors. Great atmosphere and very good contact with the team.
UI / UX Designer,
EVO Group
Feedback van onze klanten:
Agence sérieuse, communication et travail efficace.
Comptable,
148 - Agence de communication
Feedback van onze klanten:
Je n'ai eu que des retours positifs sur le Tumblr, bravo ! Le rendu est très bien, très bon boulot de votre part :)
Dupont Lewis
Feedback van onze klanten:
Dupont Lewis have done an excellent job for us in growing our awareness through social media in France. Since starting Facebook, Instagram and Twitter with them three years ago we have had an extraordinary reach and interaction with French consumers. They are very professional, know what needs to be done to engage and provide timely and informative quarterly updates.
Export Manager,
Superkraft
Feedback van onze klanten:
Een super tof, hands-on team waarvoor niets teveel is. Vragen en problemen worden direct aangepakt. Ik ben zeer tevreden van hun service en klantencontact.
Zaakvoerder,
SECONDFLOOR
Feedback van onze klanten:
Hereby I like to recommend Second Floor. We now have worked a couple of months with them so far. They come with creative proposals, are pro-active and use our feedback actively which proves their flexibility. They are always available and stick to the deadlines set together. A professional agency we can rely on.
Marketing Manager,
Socialsky
Feedback van onze klanten:
Great experience so far! They are really good at community management, nice creativity and good value for money. I strongly recommend their services.
CEO,
New Step Media
Feedback van onze klanten:
Branding Brand awareness Approaching a new products
Co-founder,
Pixelis
Feedback van onze klanten:
Super boulot ! Nous avons fait évoluer l'identité graphique de notre marque. Pixelis nous a accompagné en s'adaptant à nos contraintes et en proposant des réponses sur-mesure. Notre marque surperforme sur le marché, c'est incontestablement grâce en partie au travail réalisé avec Pixelis. Merci ;)
Directrice commerciale et Marketing,
Zee Group
Feedback van onze klanten:
Zee Agency a toujours été présent pour répondre à nos questions et les sessions de travail étaient toujours bien organisées. Ils ont su capter l'essence de la marque et la retranscrire dans leur travail. Ils ont su répondre parfaitement à nos besoins dans le temps imparti (court de 3 mois du lancement du projet à l'ouverture du site). Un thème sur-mesure, de super détails et animations mettant en valeur nos produits et poussant fortement les ventes. Nous sommes ravis du résultat !
Responsable,
BBS
Feedback van onze klanten:
It is a real pleasure to work with Big Boss agency. I've worked with the headquarter in Nice and the team is great, very professional, they understand the request quickly and cleverly, although they are based far, but working with them from distance is not a problem. They meet all deadlines and succeed in solving all kind of technical issues. Great agency that I highly recommend!
Digital Editor,
LaMagnética
Feedback van onze klanten:
La Magnética son para nosotros la empresa referencia en marketing online y estrategia digital en el sector turístico. No conocemos otra empresa con tal nivel de conocimiento y que nos ofrezcan una garantía de resultados igual. Tenemos total confianza en ellos gracias a su profesionalidad y calidad en el servicio.
Online Makreting Manager,
Icetulip
Feedback van onze klanten:
We had the pleasure to work with Icetulip on marketing our Talyaa application. The agency was so professional and delivered everything on time
iOS Developer,
Biggerband
Feedback van onze klanten:
Biggerband a su faire preuve d'une grande capacité d'écoute et de conseils dans tous les projets que nous avons menés ensemble. Les équipes ont su se montrer très disponibles et faire rimer créativité avec réactivité. La pédagogie et la flexibilité de nos interlocuteurs ont été des ingrédients indispensables à la réussite de ces projets. L'agence a su s'adapter en permanence à nos urgences. Nous sommes aujourd'hui très satisfaits des performances de notre nouvelle plateforme de marque, de notre site RH, de notre blog et de notre espace Client. Un grand merci à tous !
Digital Manager,
EVerythink PR boutique
Feedback van onze klanten:
I started to work and collaborate with EVerythink PR in a few projects 2 years ago and I can only use 2 words: professional and personal attention. Virginia Sanz and Virginia Frutos helped us in a certain number of PR and awareness campaigns and drive our clients to quickly increasing visibility in the Spanish media . EVerythink PR is the kind of partner that really pays attention to the smallest details, from kick off to result reports , they perfectly understand our needs and closely work with my team on a daily basis. We are very happy with this collaboration and I recommend EVerythink without any doubt to any company who is looking to get presence in the Spanish media landscape, printed or digital. Last but not least EVerythink PR team is made by very positive person,s energetic, creative, with a deep understanding of the sector and fluent in English!
Partner, Managing Director,
AB4 Systems
Feedback van onze klanten:
AB4 Systems proved to be a reliable partner throughout our collaboration, improving our initial ideas with their own vision. The software delivered worked flawlessly, had an easy to use interface and proved its reliability during time. For sure, we will work together in the coming periods.
Manager,
datasocial
Feedback van onze klanten:
"Data Social está formado por un equipo joven, proactivo e implicado. Lleno de inquietudes y abierto a afrontar cualquier reto. La distancia no es inconveniente para hacer seguimiento de las necesidades que puedan surgir en el día a día. Muy recomendable."
Community Manager,
The Growth Revolution- Innovative Marketing Consulting Agency
Feedback van onze klanten:
Would like to thank Yannick and his team for doing a great job for yondr! Their effort on our digital marketing strategy really pays off. Value for money! Looking forward to working with them again for our other ventures!
Co-Founder,
POP Communications
Feedback van onze klanten:
Great group of professionals with ground breaking ideas, in-depth knowledge of the market and a result driven approach. We have worked with them on several projects including social media engagement and PR. I will definitely recommend them.
Consumer Engagement Manager,
Oh! my brand
Feedback van onze klanten:
Oh My Brand has designed our website in the agreed timing, with a high standard of quality and with an excellent customer service attention.
Marketing & International Manager,
ELSE & BANG
Feedback van onze klanten:
J'ai eu le plaisir dans le cadre de mon travail dans le domaine de la communication digitale de solliciter ELSE & BANG. Une équipe très dynamique et très performante que je recommande vivement pour ses prestations de qualité.
Webmerchandiser,
La Niche
Feedback van onze klanten:
Innovative thinking and great collaboration.
Head of CMD,
Dynamic Creative
Feedback van onze klanten:
De multiples réalisations depuis près de 20 ans, avec une rapidité et une qualité jamais démenties
CEO,
If we were you
Feedback van onze klanten:
IWWY hielp met een verfrissing van onze onderneming. Hierbij kwam onder meer een nieuw logo, huisstijl en advertentiebeleid aan de pas. Kenmerkend is hun creatieve en flexibele aanpak waarbij ze niet verlegen zijn om hun eigen stempel te drukken op hun campagnes of 'out of the box' te denken. Momenteel verzorgen zij onder andere de copywriting, het ontwerp van advertenties en het verder uitdiepen van de gezette visie.
Bedrijfsleider,
The Crew Communication
Feedback van onze klanten:
We have worked with The Crew Communication to develop our new website. The project had some challenging deadlines but that did not scare them off. The team showed great flexibility, rapidity of execution and creativity without jeopardizing quality. Thank you to the very talented team!
Marketing Manager,
Digital Advice Group
Feedback van onze klanten:
I have worked with Digital Advice Group for some time now. They are good at thinking out of the box and providing uber creative solutions to clients' needs. It is always a pleasure to work with their professional team who is always on time and full of useful tips and resources.
Wild fusion
Feedback van onze klanten:
Totally professional in managing project. Quality and timely delivery. Top notch technical know how to deliver on digital marketing services. A pleasure to work with.
Brand and Digital Comms Manager,
Infostrates
Feedback van onze klanten:
a responsive team and contacts who take the time to follow up the digital project: Relevant proposals. we have had good brainstorming with the account manager and then received a strategic recommendation in accordance with our needs pedagogical approach very appreciated inside Renault team's project Very agile and creative i recommend working via this agency.
Head of communication,
Galadrim
Feedback van onze klanten:
Je ne connaissais pas Galadrim et son équipe avant de commencer à travailler avec eux. Je ne regrette pas du tout mon choix. Réactivité, reporting régulier, rapport qualité prix et convivialité sont toujours au RDV. Quel soulagement d'avoir trouvé son partenaire digital ! Un partenaire dans lequel je me retrouve à 100%.
Marketing & Sales Manager,
USTS Innovative Agency
Feedback van onze klanten:
The USTS agency is a concentrate of innovation and creativity in the service of digital processing. In the midst of the creation of our marketing consulting firm, we quickly needed to create our website by a provider that was both efficient and offbeat! We were delighted: improvement of the specifications, proposal and SEO advice, development of fast technical specificities, graphic creativity at the top. In terms of monitoring, the entire team, including the CEO Hugo, manage and release us web constraints, allowing us to focus on our activity: USTS takes care of everything: hosting, updates, technical evolutions and support (fast!) of our project. And all this in a fun and pro spirit at a time. We regularly advise our customers elsewhere... proof of our confidence ☺
Marketing Consultant & owner,
Talentum Digital
Feedback van onze klanten:
Empresa cercana y de garantía. Grandes profesionales que te asesoran en todo momento con franqueza y sinceridad. Gracias a ellos entendí todas las posibilidades que tiene mi empresa al mejorar la visibilidad en internet.
Gerente,
EvolveDigitas
Feedback van onze klanten:
We had the opportunity of engaging with EvolveDigitas on web and brands for outr top ten companies. They helped us build our social and influencer network seamlessly driving us through a big IPO listing. Superb engagements and very professional.
Director Marketing,
PURE illusion
Feedback van onze klanten:
Une agence professionnelle, réactive, et fiable !
RH,
deBottomLine
Feedback van onze klanten:
We launched our B2B platform in Europe and we wanted to support this business with simple but rich email marketing strategy. Steve and Veerle where great to get us up and running. Their business acumen, understanding about customers & consumer needs and their technical knowledge was great asset to set us in the right direction as well as helping us achieve amazing results. Always accessible and willing to help us. Their proactive and fun approach made our team stay focus on the fundamentals. They are not complaisant and would challenge us to ensure we take the best approach to satisfy our customers while archiving our objectives. Definitely would recommend them.
Head of Wholesale,
sendian creations
Feedback van onze klanten:
aaaaaaaaaaaaaaaaaaaaaaaaaaaaaaaaaaaaaaaaaaaaaaaaaaaaaaaaaaaaaa
aaaaaaaaaaaaaaaaaaaaaaaa,
Comith
Feedback van onze klanten:
Samenwerken met Comith betekent weten waar je aan toe bent. Alle medewerkers zijn professionals in hun job en argumenteren hun kanaal-, content- en designkeuzes. En misschien nog belangrijker: ze houden woord. Door de korte communicatielijnen slaagt Comith er bovendien in om snel te reageren. Comith denkt mee met de klant en weet de flitsende communicatiewereld te verzoenen met de tragere procedures binnen de overheid. Comith gaat resultaatgericht te werk en aarzelt niet om ook het eigen werk kritisch te evalueren.
Woordvoerder,
Wirelab
Feedback van onze klanten:
From my very first contact, Wirelab impressed me with their enthusiasm, speed and ideas. They are a bunch of talented, passionate and knowledgeable people, that I really enjoy working with. I'm sure we are going to be working together on more projects in the future.
Marketing Manager,
Black Pizza
Feedback van onze klanten:
Nous avons sollicité l'agence Black Pizza dans le cadre d'un appel d'offre. L'agence a fait preuve d'un très grand professionnalisme et d'une implication qui nous a très agréablement surpris. Je recommande cette agence à celles et ceux qui cherchent une véritable agence créative. En plus d'être aimables, serviables, et dévoués, l'ensemble de l'équipe sait faire preuve d'une grande imagination avec un travail particulièrement bien soigné. Travailler avec Black Pizza, c'est allier le professionnalisme au plaisir.
Responsable du Développement,
Bent u een getalenteerd bureau? Sluit u aan!
Wie zijn onze klanten?
Besluitvormers van duizenden bedrijven.

Sylvie T'Jaeckx
Ik was verrast door het snelle en persoonlijke antwoord. Het stellen van gerichte vragen resulteerde in een veel betere briefing. Hierop volgde een lijst van passende bureaus die ons ook écht konden helpen.

Damien Thayse
Als ik Sortlist aan vrienden of klanten zou moeten aanraden, dan zou ik zeggen dat het vooral tijdbesparend is. Twee dagen na het doorsturen van mijn project op de website was alles geregeld! Bovenal, heel relevant!

Jean Minne
Ik plaatste een project op Sortlist met een overzicht van mijn behoeften. Binnen de twee dagen namen vier bureaus contact met me op om zich voor te stellen. Ze legden me uit hoe ze werkten en ook hoe ze mijn behoeften tegemoet konden komen. Daarna heb ik het juiste bureau geselecteerd en is het proces heel snel gegaan.
Lees meer klantenervaringen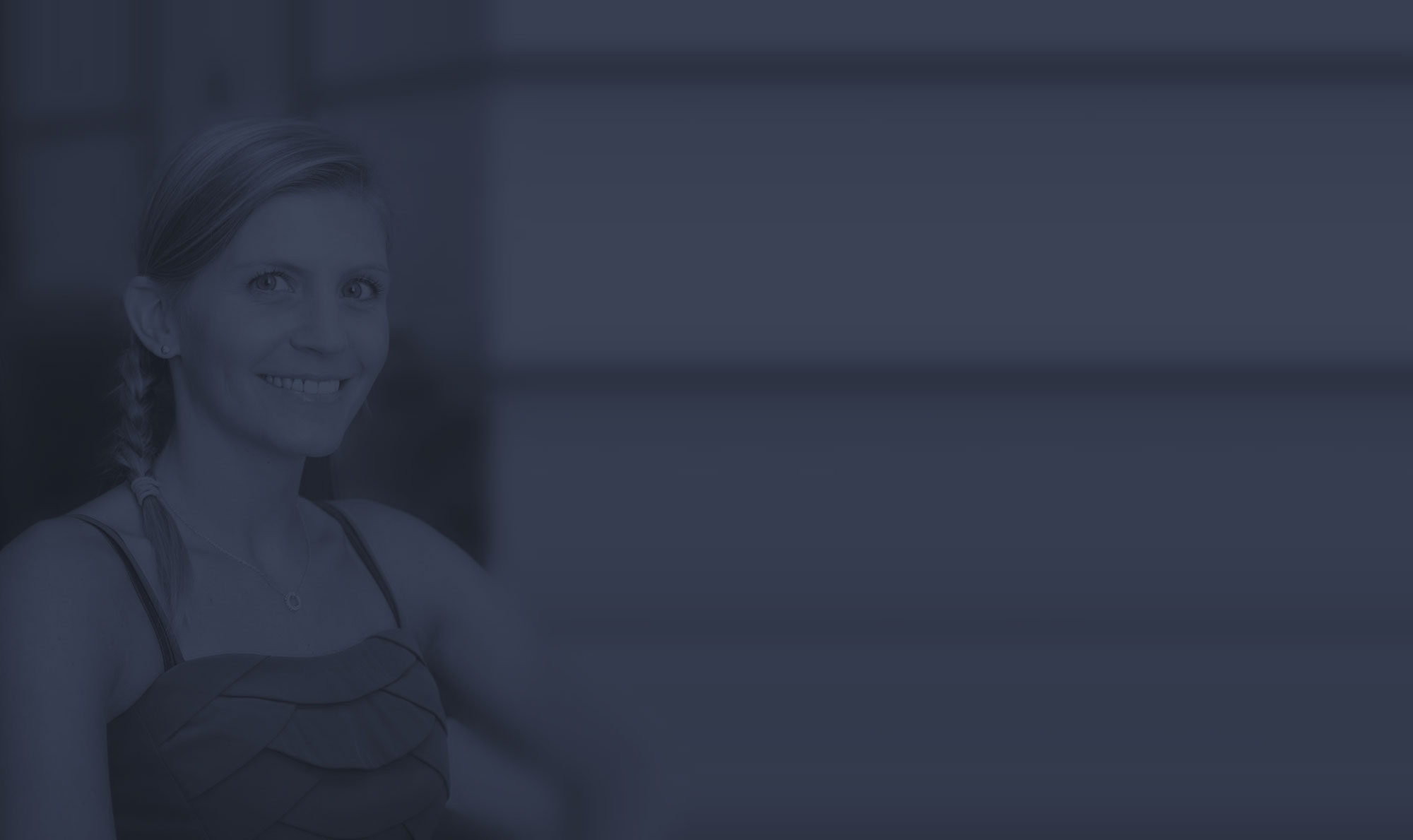 Het vinden van het juiste bureau is ingewikkeld. Er is enorm veel keuze en wij kunnen niet goed zien welke bureaus gemotiveerd zijn om met ons samen te werken. Sortlist neemt de eerste stap door een bericht te sturen, wat alles makkelijker maakt. Er is ook een voorselectie waardoor enkel de meest professionele marketingbureaus geselecteerd worden, dit aan de hand van relevante selectiecriteria.

Jessica Fabre
Digital Communication Officer bij Bourbon
Laat ons u voorstellen aan de beste bureaus voor uw project
Van webdesign tot reclamebureaus: wij houden rekening met ál uw criteria en stellen u voor aan de meest passende bureaus. U vergelijkt de voorstellen dan zelf en maakt de beste keuze.
100% gratis - Kosten worden in rekening gebracht bij de marketingbureaus die met u willen werken.