Omring uzelf met de beste bureaus
Van web ontwerp tot marketingcampagnes, wij leiden u naar de juiste marketingbureaus.
100% gratis - Kosten worden in rekening gebracht bij de marketingbureaus die met u willen werken.
arrow_downward
Geleverde diensten
Marketing & Reclame diensten. Geen software, geen media.
De pers heeft het over ons gehad
1k
Successful collaborations per year
Welke bureaus worden er voor u geselecteerd?
De beste - niet perse de grootste.
Shortcut Advertising
Feedback van onze klanten:
Creation of website & google ads campaign
Marc Planckemanager, Cantaloupe Interim Management
PROFIRST Intl.
Feedback van onze klanten:
We have worked in collaboration with Profirst on many different projects over the years. They are always very professional, creative and looking for the slightest detail that will make the perfect set.
Alexia van der StratenProject Manager, Hoet&Hoet
EVO Group
Feedback van onze klanten:
Agence sérieuse, communication et travail efficace.
Daniella DuckaertComptable, Expertia
Dupont Lewis
Feedback van onze klanten:
They are in charge of the marketing plan on a monthly basis, and it is going really well. Since we've started working with Dupont Lewis, we are seeing an overall web traffic increase... Custom creatives's digital marketing and display have grown each year. They were always able to address every question and every problem we have, immediately and adequately. We feel that the Dupont Lewis team is a true extension of our company.
Olivier DUTERTREDevelopment, Indiana Café
Superkraft
Feedback van onze klanten:
Een super tof, hands-on team waarvoor niets teveel is. Vragen en problemen worden direct aangepakt. Ik ben zeer tevreden van hun service en klantencontact.
Steven Van VlasselaerZaakvoerder, 2VRent
Pixelis
Feedback van onze klanten:
During my time at both Yves Rocher and Atlas For Men, I worked with Pixelis on a number of projects and, needless to say, I have always been extremely satisfied with their work. They go above and beyond to really understand the company and deliver feedback tailored to the company's specific needs.
VALENTINEREBATTETBrand Content Manager, ATLAS FOR MEN
Zee Group
Feedback van onze klanten:
L'équipe de Zee Agency nous a créé une boutique en ligne conforme à notre charte graphique, nos demandes spécifiques et notre budget. Durant le processus de refonte du site, elle nous a fourni des indications claires sur les différentes étapes à suivre et a respecté les délais de livraison du site. Depuis le lancement de la boutique, nous n'avons pas rencontré de problème lié à la conception du site Internet et les ventes sont au rendez-vous. L'équipe est réactive en cas de question et nous accompagne dans les améliorations à mener pour optimiser le site selon nos demandes.
Laetitia LESNEResponsable Webmarketing, Fondation WWF France
BBS
Feedback van onze klanten:
Big Boss Studios a pris charge la refonte de notre environnement numérique (site + app) en répondant Cahier des Charges de façon satisfaisante. Les délais et budgets ont été respectés et la communication avec l'équipe en charge du projet est excellente.
Belkout AdrienDirecteur Numérique, TSFJAZZ
LaMagnética
Feedback van onze klanten:
Empezamos a trabajar con La Magnètica en el año 2009 y desde entonces se ha convertido en un colaborador fundamental en la estrategia digital de la Fundación. Sus servicios van desde la consultoría técnica con informes que nos entregan regularmente y análisis sobre cómo mejorar el posicionamiento SEO a la conceptualización y diseño de nuestras páginas web y sus nuevos apartados y el asesoramiento en todo lo que está relacionado con la comunicación online de la institución. Desde 2014 con la renovación de nuestra página web, por la que La Magnètica trabajó en la conceptualización y optimización del diseño, usabilidad y funcionalidad, y con la publicación del diseño renovado del Catálogo Razonado de Pinturas de Salvador Dalí en diciembre 2017, hemos confiado en una empresa que demuestra su profesionalidad tanto desde el punto de vista de respeto de los tiempos de entrega de los proyectos y del presupuesto acordado, como de la capacidad de entender nuestras necesidades y deseos. Nuestra valoración del trabajo de La Magnètica en los proyectos pasados y en los que actualmente están llevando a cabo con nosotros no puede ser más positiva. We began to work with La Magnètica in 2009. Since then it has become a fundamental collaborator in the digital strategy of the Dalí Foundation. Their services range from technical consultancy (with regular reports and analysis) to SEO improving and conceptualization. They also help us design our web pages and new sections and give us advice on everything related to online communication. In 2014, we updated our website completely. La Magnètica worked on the new design's conceptualization and optimization, on usability and functionality. Another important project was, in December 2017, the launching of the new design of Salvador Dalí's Catalogue Raisonné of Paintings. To do so we relied on a company, La Magnètica, that showed professionalism from the point of view of respect for delivery times and for the agreed budget. They are very good at understanding our needs and wishes. Our opinion of La Magnètica's job in past and future projects with us cannot be more positive.
Cinzia AzziniDigital media, Fundació Gala-Salvador Dalí
EVerythink PR boutique
Feedback van onze klanten:
Everythink PR is our Media and PR Agency last 4 years. They are an amazing team, very professional and well dedicated to the client needs. We trust them all our communication  strategy and we feel that they are part of our team. Antonio Gonzalez CEO ARP IMPORT WTF SMART STICKERS JUSTO STORES
Antonio GonzalezCEO, Arp Import
Comith
Feedback van onze klanten:
Create flyers, cards, communication etc.
Charlotte BuysseB2B Sales Assistant, Wonderbox
Mayple
Feedback van onze klanten:
With Mayple's advice, our estate firm has nearly met its goal for increased property listing volumes. The team is transparent about their reporting, which allowed us to monitor our budget and strategy efficiently. Mayple has been a great investment.
Osher OsiOwner, Sinergia
The Mood Project
Feedback van onze klanten:
La experiencia con Mood ha sido fantástica. Planteamos un concurso a través de la plataforma y seleccionamos su propuesta por estratégica. Era un proyecto para reposicionar la marca y diseñar el plan estratégico de comunicación. Durante la fase de Reposicionamiento estratégico fuimos desgranando la esencia de la compañía y construyendo la transformación de nuestra marca sin perder el foco y con eficacia. En los workshops participábamos personas de distintas partes de España, y Mood se adaptó a esta situación, optimizando al máximo cada reunión. Mood creó desde el primer momento un excelente clima de trabajo, y la confianza en ellos aumentó taller a taller, entregable a entregable. Dada la confianza en la calidad de su trabajo y visión, una vez acabado este proyecto continuaron con otros dentro de la compañía. Destacaría su capacidad para entender nuestro negocio en muy poco tiempo y su visión estratégica, realista pero a la vez innovadora. Acciones con contenido y con sentido.
Jorge AguilarDirector de Marketing, TRADE CORPORATION INTERNATIONAL SAU
Poixel
Feedback van onze klanten:
When I first saw your work I had a good impression about what you deliver, but I couldn't know what I need exactly and I was afraid of not getting what I want. Your experience & knowledge got me disposed of my concern. The work was amazing & it was beyond my thoughts. I suggest for every entrepreneur to meet you in person and discuss the ideas and I'm certain that they will insist to work with Poixel.
Mohamed Al MaroufFounder, Aitch Aitch
Dropsolid - The Digital Experience Company
Feedback van onze klanten:
Nieuwe website bouwen in vernieuwde branding met ruimte voor snelle opbouw van pagina's met herbruikbare blokken.
Lieselot HuysmanMarketing operations coordinator, Teamleader NV
Clockwise Software
Feedback van onze klanten:
"Their level of organization and reliability is hard to find."
Rowan C.CEO, Web Development Company
Optimize 360 Agence de Référencement
Feedback van onze klanten:
Increase direct booking from our official website
Cyprien BOCHERGeneral Manager, XO HOTEL PARIS
Adjust
Feedback van onze klanten:
Super service ! Équipe disponible et réactive.
Simon BENALIProject Coordinator, Profirst
ESCAL Consulting
Feedback van onze klanten:
The objective, was to be feature on top media to generate user acquisition in our mobile application
Yves BenchimolCEO, WeWard
Biggerband
Feedback van onze klanten:
Biggerband nous accompagne depuis plus de 7 ans dans notre stratégie de communication et de développement. Réactives et créatives, les équipes sont toujours à l'écoute de nos enjeux. Notre dernière campagne « les frigos solidaires » est une énorme succès, qui ne cesse de rayonner. Merci à tous pour tout le travail accompli…et pour celui à venir !
Veronique MicardResponsable de la communication et projets digitaux, Identités Mutuelle
New Step Media
Feedback van onze klanten:
creating creative campaign 360 and social media
Mai GamalMarketing manager, Egyruss
148 - Agence de communication
Feedback van onze klanten:
Superbe collaboration et accompagnement , agence à l écoute , professionnelle et tout ça dans la bonne humeur ! Merci 148 !
VIARD AmauryCo fondateur, Twinies
Essencius A/S
Feedback van onze klanten:
reMarkable needed a local partner to secure a high quality branded event at the SAS Gold Lounge at Kastrup Copenhagen Airport. Their task was to develop and build the stand, recruit local staff and secure the needed technology to have it run with and without staffing.
Kristian ByeVice President Marketing, reMarkable
Bake250 Digital Agency
Feedback van onze klanten:
Nos decantamos por Bake porque nos habían hablado muy bien de ellos a nivel de Branding y diseño gráfico. Después de reunirnos con ellos nos enteramos de que también hacían programación y marketing, así que nos daban toda la cobertura que necesitábamos. Incluso de cara al futuro que queremos hacer una aplicación móvil, también nos lo pueden facilitar.
Alex F.Fundador y socio, We Love Sport
Factoría de Proyectos
Feedback van onze klanten:
Contacté con su responsable de marketing, hace ya unos meses, empezamos a trabajar juntos, y hemos ido incorporando a varios miembros de su equipo para diversas funciones, desde el apoyo comercial via lead generation, diseño gráfico, web corporativa, comunicación, etc. La verdad es que es fácil trabajar con FACTORIA, siempre tienen soluciones, incluso fuera de las responsabilidades propias de marketing.
Daniel IborraCEO, CL3VER
POP Communications
Feedback van onze klanten:
Great group of professionals with ground breaking ideas, in-depth knowledge of the market and a result driven approach. We have worked with them on several projects including social media engagement and PR. I will definitely recommend them.
DamolaAlliConsumer Engagement Manager, tajawal
ELSE & BANG
Feedback van onze klanten:
Un partenariat solide depuis presque 10 ans maintenant ! Nous avons développé avec l'équipe Else & Bang une relation de confiance & de proximité, nous sommes très satisfaits de la prestation de l'agence qui nous accompagne sur l'ensemble de notre communication digitale et social media.
FHP-MCODélégué Général, FHP-MCO
Oh! my brand
Feedback van onze klanten:
Trabajar con OhMyBrand! ha resultado una experiencia fantástica. Gente responsable y flexible, con iniciativa y sobre todo muchas ganas. Se anticipan a tus necesidades, dan soluciones y están a la última. Han modernizado nuestra página web y esta ha dado un vuelco de 90 grados. Ahora es una página cómoda para el usuario y una magnífica carta de presentación de nuestra editorial. Seguiremos trabajando con ellos, sin duda.
Natalia MosqueraEditora, Ediciones La Cúpula
Dynamic Creative
Feedback van onze klanten:
De multiples réalisations depuis près de 20 ans, avec une rapidité et une qualité jamais démenties
David SITBONCEO, Daleth Invest, TF1 Digital Factory, Bonzai Digital, Ad Pepper
Anais Digital
Feedback van onze klanten:
Diverses analyses UX sur différents supports (sites, études de personae, étude "Mental Model",...)
Laurence DerecqueDirectrice Marketing, Sodexo Pass
The Crew Communication
Feedback van onze klanten:
We have been working with the Crew Communication for many years on many projects of different types (annual reports, brochures, web projects with videos...). Each time we were more than satisfied about their work. They get the job done with ceativity and professionalism and right on schedule. The budgets were always respected and everything was done to deliver the best service, with the smile. It is always a real pleasure to lead a project with The Crew Communication team.
Gilles GallemaersCommunication officer - Copywriter, Belgocontrol
Digital Advice Group
Feedback van onze klanten:
Projet : Mise en place d'un site e-commerce. Qualités de l'agence : proximité et disponibilité du personnel, écoute et conseils, capacité d'adaptation aux clients et aux projets, expérience et savoir-faire, créativité et innovation...Partenaire à recommander!
Clara HaspeslaghEtudiante stagiaire, Délifrance
Talentum Digital
Feedback van onze klanten:
Encantados desde hace ya mas de 2 años trabajando con Talentum y todo su equipo. Pro activos, eficientes y con precios competitivos.
Paloma GraneroGeneral Manager, WINDOBONA Indoor Skydiving Madrid
Equinoa
Feedback van onze klanten:
Develop our digital strategy through different ads campaign
Yoann EscobarProdcut Owner, Creacard
EvolveDigitas
Feedback van onze klanten:
We had the opportunity of engaging with EvolveDigitas on web and brands for outr top ten companies. They helped us build our social and influencer network seamlessly driving us through a big IPO listing. Superb engagements and very professional.
Khantil ShahDirector Marketing, Arvind Ltd.
PURE illusion
Feedback van onze klanten:
Une agence professionnelle, réactive, et fiable !
Mme DubiéRH, Fidérim Consulting
deBottomLine
Feedback van onze klanten:
Nous travaillons depuis quelques années avec deBottomLine pour nos activités BTL, principalement nos activités CRM et réseaux sociaux. Ce que nous aimons particulièrement chez eux c'est leur créativité qui permet à une marque comme Yakult de se redynamiser. Ils ont une connaissance très pointue du fonctionnement des réseaux sociaux, nos campagnes sont de ce fait parfaitement menées et rentabilisées d'un point de vue coût/contact. De plus deBottomLine partage son savoir avec ses clients et les pousse à être autonomes dans certains domaines. La collaboration n'est donc pas statique et évolue en fonction des acquis de chacun.
Tania PlatteeuwProject Communication Manager, Yakult Belgium
sendian creations
Feedback van onze klanten:
to produce marketing plan and develop the website.
abanoubCEO, life air
Djm Digital
Feedback van onze klanten:
App and backend creation for a prevention related system (Insurtech).
Jacques OosterboschData Portfolio Manager, Ethias
Atypic
Feedback van onze klanten:
À la suite d'un pitch organisé pour la création de notre nouveau nom et le rebranding complet de notre réseau d'agence, Atypic à su se démarquer par une approche très créative ainsi que l'apport de solutions concrètes et efficaces. Tant sur le choix des médias, la création des supports prints et la maîtrise du digital, Atypic nous a permis en un an, de dépasser les objectifs que nous leurs avions fixé. Au-delà de nos attentes, Atypic à fourni un réel service immersif.
Marie LedeganckCEO, Propriété Privée
OFCORES
Feedback van onze klanten:
L'objectif était d'organiser une conférence pour notre client. 100 collaborateurs devaient recevoir une information lourde concernant les budgets de l'année suivante. On devait donc trouvé une idée pour faire passer l'info de manière smooth
Thibault MachurauxCrisis Conference, Keybox Productions
Wirelab
Feedback van onze klanten:
Wij hebben een samenwerking gevonden met Wirelab. Wirelab produceert voor ons de platformen en onderhouden deze zeer correct. Vooral het meedenken en de pro-actieve houding m.b.t. de ontwikkeling van onze platformen stellen wij zeer op prijs. Wirelab komt met innovatieve ideeën en creaties en zijn zeer flexibel en weten meteen vanaf dag 1 waarover zij spreken. Daarbij hebben zij ons enorm goed geholpen en vooral goed geadviseerd m.b.t. het overnemen van 2 bestaande applicaties. Hadden wij dit eerder geweten, dan hadden we veel eerder samen kunnen werken als het aan ons ligt.
Jeffrey van TiggelhovenEigenaar / Account Manager, Webova Nederland
Black Pizza
Feedback van onze klanten:
Nous avons sollicité l'agence Black Pizza dans le cadre d'un appel d'offre. L'agence a fait preuve d'un très grand professionnalisme et d'une implication qui nous a très agréablement surpris. Je recommande cette agence à celles et ceux qui cherchent une véritable agence créative. En plus d'être aimables, serviables, et dévoués, l'ensemble de l'équipe sait faire preuve d'une grande imagination avec un travail particulièrement bien soigné. Travailler avec Black Pizza, c'est allier le professionnalisme au plaisir.
Cédric K.Responsable du Développement, Seti Ingénierie Conseil
AB4 Systems
Feedback van onze klanten:
We contacted AB4 Systems in order to build an invoicing app for freelancers, we did something ourselves, but we blocked and tried to find somebody with experience in building apps, like this we've arrived at AB4, and I don't regret it, they have an awesome team and helps us to launch the app in just a couple of months. I will recommend them anytime, aside from our contract they came with advising.
Alex CirceiCEO, Billme
Bent u een getalenteerd bureau? Sluit u aan!
Wie zijn onze klanten?
Besluitvormers van duizenden bedrijven.

Sylvie T'Jaeckx
Ik was verrast door het snelle en persoonlijke antwoord. Het stellen van gerichte vragen resulteerde in een veel betere briefing. Hierop volgde een lijst van passende bureaus die ons ook écht konden helpen.

Damien Thayse
Als ik Sortlist aan vrienden of klanten zou moeten aanraden, dan zou ik zeggen dat het vooral tijdbesparend is. Twee dagen na het doorsturen van mijn project op de website was alles geregeld! Bovenal, heel relevant!

Jean Minne
Ik plaatste een project op Sortlist met een overzicht van mijn behoeften. Binnen de twee dagen namen vier bureaus contact met me op om zich voor te stellen. Ze legden me uit hoe ze werkten en ook hoe ze mijn behoeften tegemoet konden komen. Daarna heb ik het juiste bureau geselecteerd en is het proces heel snel gegaan.
Lees meer klantenervaringen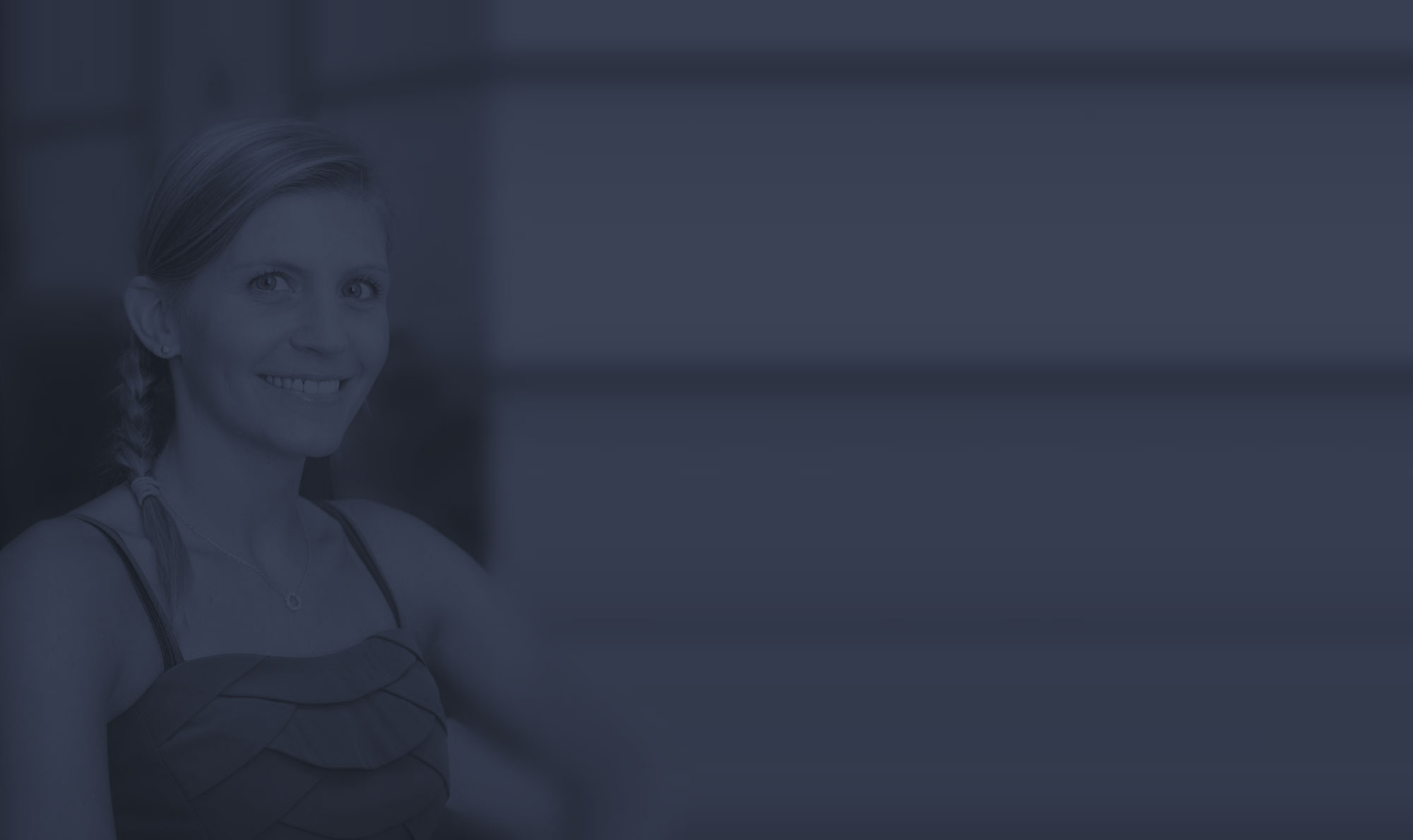 Het vinden van het juiste bureau is ingewikkeld. Er is enorm veel keuze en wij kunnen niet goed zien welke bureaus gemotiveerd zijn om met ons samen te werken. Sortlist neemt de eerste stap door een bericht te sturen, wat alles makkelijker maakt. Er is ook een voorselectie waardoor enkel de meest professionele marketingbureaus geselecteerd worden, dit aan de hand van relevante selectiecriteria.

Jessica Fabre
Digital Communication Officer bij Bourbon
Laat ons u voorstellen aan de beste bureaus voor uw project
Van webdesign tot reclamebureaus: wij houden rekening met ál uw criteria en stellen u voor aan de meest passende bureaus. U vergelijkt de voorstellen dan zelf en maakt de beste keuze.
100% gratis - Kosten worden in rekening gebracht bij de marketingbureaus die met u willen werken.