Omring uzelf met de beste bureaus
Van web ontwerp tot marketingcampagnes, wij leiden u naar de juiste marketingbureaus.
100% gratis - Kosten worden in rekening gebracht bij de marketingbureaus die met u willen werken.
arrow_downward
De pers heeft het over ons gehad
1k
Successful collaborations per year
Welke bureaus worden er voor u geselecteerd?
De beste - niet perse de grootste.
Shortcut Advertising
Feedback van onze klanten:
I recommend Shortcut for creativity and innovation skills. They know the public sector and its stakeholders. They listen to questions and keep looking for creative answers. The budget monitoring is precise. They can seem a little stubborn at times, but one can trust it's in the project's interest.
Director,
The Lift
Feedback van onze klanten:
Llevamos más de 8 años trabajando con ellos. Al principio teníamos nuestro propio equipo de marketing interno, no obstante al no tener una dirección con amplios conocimientos en marketing enseguida nos quedábamos desactualizados y los competidores conseguían más resultados en Google que nosotros. Hemos probado sus servicios de creación de contenido, enalces, Adwords, Consultoría SEO y creación web y prácticamente todo lo logros conseguidos en Google es gracias a ellos.
Director Ventas,
Coyote
Feedback van onze klanten:
Une agence parfaite qui s'occupe de A à Z de votre marque, qui la fait évoluer selon vos souhaits et les tendances du moment. Une équipe créatrice, réactive et bien rodée.
Owner, B.C.B.,
PROFIRST Intl.
Feedback van onze klanten:
Excellent collaboration in various projects. The whole team is serious and constantly looking for perfection. Always a pleasure.
UI / UX Designer,
EVO Group
Feedback van onze klanten:
Agence sérieuse, communication et travail efficace.
Comptable,
148 - Agence de communication
Feedback van onze klanten:
Un grand merci pour le travail fourni par toute l'équipe pour la conception de ce super site, encore plus beau que ce que j'avais imaginé ! Votre aide nous a été très précieuse pour faire aboutir le projet, et nous sommes vraiment, vraiment très contents du résultat. Il est beau (très), il répond à tous nos besoins, qu'ils soient commerciaux, graphiques ou opérationnels. Vous remerciant tous encore chaleureusement !
DG,
Dupont Lewis
Feedback van onze klanten:
DUPONT LEWIS with a Twist INGRÉDIENTS: 1KG d'expérience dans le monde de l'alimentaire 500gr de créativité pure 8 portions de rapidité Une grosse louche d'écoute 2 gousses de réacivité 3 cuillère à soupes de vision clients 1 tasse de simplicité 1 Zest de bonne humeur Lié le tout avec de l'engagement et de l'efficacité
Directeur Marketing,
Superkraft
Feedback van onze klanten:
Een super tof, hands-on team waarvoor niets teveel is. Vragen en problemen worden direct aangepakt. Ik ben zeer tevreden van hun service en klantencontact.
Zaakvoerder,
SECONDFLOOR
Feedback van onze klanten:
Hereby I like to recommend Second Floor. We now have worked a couple of months with them so far. They come with creative proposals, are pro-active and use our feedback actively which proves their flexibility. They are always available and stick to the deadlines set together. A professional agency we can rely on.
Marketing Manager,
Socialsky
Feedback van onze klanten:
it was a really great collaboration, the team is super dedicated!
marketing manager,
New Step Media
Feedback van onze klanten:
Marketing campaign for our new project, brand awareness and lead generation
Co-founder,
Pixelis
Feedback van onze klanten:
Une agence très professionnelle, et des chefs de projets toujours disponibles et à l'écoute. Une vraie réflexion stratégique est apportée sur chaque projet.
Trade Marketing Manager,
Zee Group
Feedback van onze klanten:
Une entreprise à taille humaine très professionnelle avec un sens de l'écoute et de l'accompagnement important. Un vrai plaisir de travailler avec Zee Media sur le développement de notre stratégie marketing digital et l'atteinte de nos objectifs commerciaux. Un vrai savoir-faire et de réelles compétences sur le digital. Belle collaboration !
Directeur communication et marketing,
BBS
Feedback van onze klanten:
Equipe très professionnelle, reactive agile et humaine. Projet complexe intégrant solution metier web et mobile menée avec succès integrant équipe dédiée et stable de chef projet, ux designer et developpeurs. Je recommande fortement pour toute start up ou entreprise innovante et en transition digitale.
CEO,
LaMagnética
Feedback van onze klanten:
La Magnética son para nosotros la empresa referencia en marketing online y estrategia digital en el sector turístico. No conocemos otra empresa con tal nivel de conocimiento y que nos ofrezcan una garantía de resultados igual. Tenemos total confianza en ellos gracias a su profesionalidad y calidad en el servicio.
Online Makreting Manager,
Icetulip
Feedback van onze klanten:
A great team, very professional and on-point! Starting from the consultancy to the proposals and strategies and then with all the implementation, assessment and optimization, creating an unforgettable and profitable journey. Thank you for all your support :)
Projects Manager,
Biggerband
Feedback van onze klanten:
Biggerband nous accompagne depuis plus de 7 ans dans notre stratégie de communication et de développement. Réactives et créatives, les équipes sont toujours à l'écoute de nos enjeux. Notre dernière campagne « les frigos solidaires » est une énorme succès, qui ne cesse de rayonner. Merci à tous pour tout le travail accompli…et pour celui à venir !
Responsable de la communication et projets digitaux,
EVerythink PR boutique
Feedback van onze klanten:
La pregunta que habría que hacerse antes de contratarles es decidir si quieres ser cabeza de ratón o cola de león. Yo decidí ser cabeza de ratón y ponerme en manos de una agencia boutique que me mime y entienda mis necesidades. Cuando dejo alguno de mis proyectos en manos de Everythink sé que me van a escuchar, van a proponerme lo que necesito (y en ocasiones no he sido capaz de ver), y además le van a echar muchas dosis de creatividad, una fórmula que se traduce en éxito. No puedo estar más contento con este equipo liderado por "Las Virginias". Quieres sentirte como uno más, escoge cola de león, yo me quedo con los ratones creativos/as!
Director de Marketing,
datasocial
Feedback van onze klanten:
Son sencillamente los mejores de España
Editor,
Talentum Digital
Feedback van onze klanten:
Llevamos trabajando con Talentum desde hace tiempo, para ser sinceros el equipo de Talentum son unos grandes profesionales han dado un vuelco rotundo a nuestro posicionamiento, redes sociales, web, campañas, etc. Estamos muy contentos con su trabajo, dedicación y profesionalidad.
Responsable Marketing,
Comith
Feedback van onze klanten:
Samenwerken met Comith betekent weten waar je aan toe bent. Alle medewerkers zijn professionals in hun job en argumenteren hun kanaal-, content- en designkeuzes. En misschien nog belangrijker: ze houden woord. Door de korte communicatielijnen slaagt Comith er bovendien in om snel te reageren. Comith denkt mee met de klant en weet de flitsende communicatiewereld te verzoenen met de tragere procedures binnen de overheid. Comith gaat resultaatgericht te werk en aarzelt niet om ook het eigen werk kritisch te evalueren.
Woordvoerder,
Mayple
Feedback van onze klanten:
Ad campaigns have improved, and the quality of the client's website is much better than before. Professional and responsive, Mayple answers all questions to ensure project success. We're already seeing our marketing strategy in action and are pleased with the results.
Digital Ad. Manager,
Wirelab
Feedback van onze klanten:
It's been wonderful working with the folk at WL. They offer a exceptionally professional, well-rounded, and par-deluxe digital service and experience, from the website and brandbook they've developed and created, to the the ongoing inbound marketing and service hubs we are working together on. They deliver on what they promise (and often more); their team is just a delight to work with; and their level of (last-minute-change) responsiveness is setting the record pretty high for other agencies. Kudos on their stellar work! It's a pleasure working with the team there.
Product Owner,
Black Pizza
Feedback van onze klanten:
BlackPizza a créé l'identité visuelle d'ekWateur, et est en charge de la refonte de nos interfaces. Nous apprécions beaucoup la gestion de projet et la créativité de cette agence !
Responsable Communication,
AB4 Systems
Feedback van onze klanten:
AB4 Systems developed an animated sticker tool. In addition to building an Android version, the team created an iOS keyboard from scratch that suggests stickers based on the words typed by the user. Compared to the previous iteration, the product that AB4 Systems created has received much better feedback from external users. Leveraging a collaborative and transparent approach, the team maintained a seamless workflow and provided recommendations as needed.
Product Manager,
POP Communications
Feedback van onze klanten:
POP communications deliver great service, value for money to achieve the best results for your budget. The team is experienced, friendly and dedicated to achieve success for your campaign. Love working with them and loved the results even more.
Central Consumer Marketing Manager,
Oh! my brand
Feedback van onze klanten:
Trabajar con OhMyBrand! ha resultado una experiencia fantástica. Gente responsable y flexible, con iniciativa y sobre todo muchas ganas. Se anticipan a tus necesidades, dan soluciones y están a la última. Han modernizado nuestra página web y esta ha dado un vuelco de 90 grados. Ahora es una página cómoda para el usuario y una magnífica carta de presentación de nuestra editorial. Seguiremos trabajando con ellos, sin duda.
Editora,
ELSE & BANG
Feedback van onze klanten:
J'ai eu le plaisir dans le cadre de mon travail dans le domaine de la communication digitale de solliciter ELSE & BANG. Une équipe très dynamique et très performante que je recommande vivement pour ses prestations de qualité.
Webmerchandiser,
La Niche
Feedback van onze klanten:
I'm always impressed by this wonderful team. This is the second time we work together and it's always a pleasure. A few years ago, I was communication director for Standard de Liege (Belgian football team). I asked them to build a new website. The result was perfect (quality, timing, price...). Now, they work on a web app for my tv show. A great job again!
Jounralist - TV speaker,
Dynamic Creative
Feedback van onze klanten:
Suite à l'arrêt de mon site par mon ancien prestataire, je souhaitais faire reprendre la gestion et la maintenance de mon site.
Gérant,
Adjust
Feedback van onze klanten:
Digital agency with multiple qualities, with a team at the forefront of technology and able to meet any challenge. Made excellence a priority and always ahead of its competitors. Great atmosphere and very good contact with the team.
UI / UX Designer,
If we were you
Feedback van onze klanten:
IWWY hielp met een verfrissing van onze onderneming. Hierbij kwam onder meer een nieuw logo, huisstijl en advertentiebeleid aan de pas. Kenmerkend is hun creatieve en flexibele aanpak waarbij ze niet verlegen zijn om hun eigen stempel te drukken op hun campagnes of 'out of the box' te denken. Momenteel verzorgen zij onder andere de copywriting, het ontwerp van advertenties en het verder uitdiepen van de gezette visie.
Bedrijfsleider,
The Crew Communication
Feedback van onze klanten:
We have been working with the Crew Communication for many years on many projects of different types (annual reports, brochures, web projects with videos...). Each time we were more than satisfied about their work. They get the job done with ceativity and professionalism and right on schedule. The budgets were always respected and everything was done to deliver the best service, with the smile. It is always a real pleasure to lead a project with The Crew Communication team.
Communication officer - Copywriter,
Digital Advice Group
Feedback van onze klanten:
I have worked with Digital Advice Group for some time now. They are good at thinking out of the box and providing uber creative solutions to clients' needs. It is always a pleasure to work with their professional team who is always on time and full of useful tips and resources.
The Mood Project
Feedback van onze klanten:
La experiencia con Mood ha sido fantástica. Planteamos un concurso a través de la plataforma y seleccionamos su propuesta por estratégica. Era un proyecto para reposicionar la marca y diseñar el plan estratégico de comunicación. Durante la fase de Reposicionamiento estratégico fuimos desgranando la esencia de la compañía y construyendo la transformación de nuestra marca sin perder el foco y con eficacia. En los workshops participábamos personas de distintas partes de España, y Mood se adaptó a esta situación, optimizando al máximo cada reunión. Mood creó desde el primer momento un excelente clima de trabajo, y la confianza en ellos aumentó taller a taller, entregable a entregable. Dada la confianza en la calidad de su trabajo y visión, una vez acabado este proyecto continuaron con otros dentro de la compañía. Destacaría su capacidad para entender nuestro negocio en muy poco tiempo y su visión estratégica, realista pero a la vez innovadora. Acciones con contenido y con sentido.
Director de Marketing,
Poixel
Feedback van onze klanten:
When I first saw your work I had a good impression about what you deliver, but I couldn't know what I need exactly and I was afraid of not getting what I want. Your experience & knowledge got me disposed of my concern. The work was amazing & it was beyond my thoughts. I suggest for every entrepreneur to meet you in person and discuss the ideas and I'm certain that they will insist to work with Poixel.
Founder,
Infostrates
Feedback van onze klanten:
a responsive team and contacts who take the time to follow up the digital project: Relevant proposals. we have had good brainstorming with the account manager and then received a strategic recommendation in accordance with our needs pedagogical approach very appreciated inside Renault team's project Very agile and creative i recommend working via this agency.
Head of communication,
EvolveDigitas
Feedback van onze klanten:
Very satisfied with the work done by Evolve Digitas . They were given a very tight budget to deliver leads and scale our business digitally . They have done an exceptional job on the same and given us brand visibility across Asia and Middle east . Wish them good luck.
Director Marketing,
PURE illusion
Feedback van onze klanten:
Une agence professionnelle, réactive, et fiable !
RH,
deBottomLine
Feedback van onze klanten:
deBottomline werd aangezocht om: • in eerste instantie ons te adviseren bij een aantal (dringende) strategische keuzes die gemaakt moeten worden en • samen met het team een communicatie- / promoplan uit te werken We zijn erg tevreden over het parcours dat we tot op heden met deBottomline hebben afgelegd. Snel hebben zij zich de complexe situatie van het sectorfonds eigen gemaakt. En de verrassend originele (strategische) voorstellen zijn een grote meerwaarde voor onze organisatie. Ook het begeleiden van verschillende workshops (merkenpiramide) werd op een aangename, professionele wijze georganiseerd en uitgevoerd. Dit alles gebeurt met duidelijk respect voor timing en budget. Het actieplan wordt 2019 uitgerold en door de positieve ervaring van het team met deBottomline zal dit ook verder door hen worden opgevolgd.
Directeur,
sendian creations
Feedback van onze klanten:
Great guys, Great innovation, Best digital planning Ever
sales manger,
Bent u een getalenteerd bureau? Sluit u aan!
Wie zijn onze klanten?
Besluitvormers van duizenden bedrijven.

Sylvie T'Jaeckx
Ik was verrast door het snelle en persoonlijke antwoord. Het stellen van gerichte vragen resulteerde in een veel betere briefing. Hierop volgde een lijst van passende bureaus die ons ook écht konden helpen.

Damien Thayse
Als ik Sortlist aan vrienden of klanten zou moeten aanraden, dan zou ik zeggen dat het vooral tijdbesparend is. Twee dagen na het doorsturen van mijn project op de website was alles geregeld! Bovenal, heel relevant!

Jean Minne
Ik plaatste een project op Sortlist met een overzicht van mijn behoeften. Binnen de twee dagen namen vier bureaus contact met me op om zich voor te stellen. Ze legden me uit hoe ze werkten en ook hoe ze mijn behoeften tegemoet konden komen. Daarna heb ik het juiste bureau geselecteerd en is het proces heel snel gegaan.
Lees meer klantenervaringen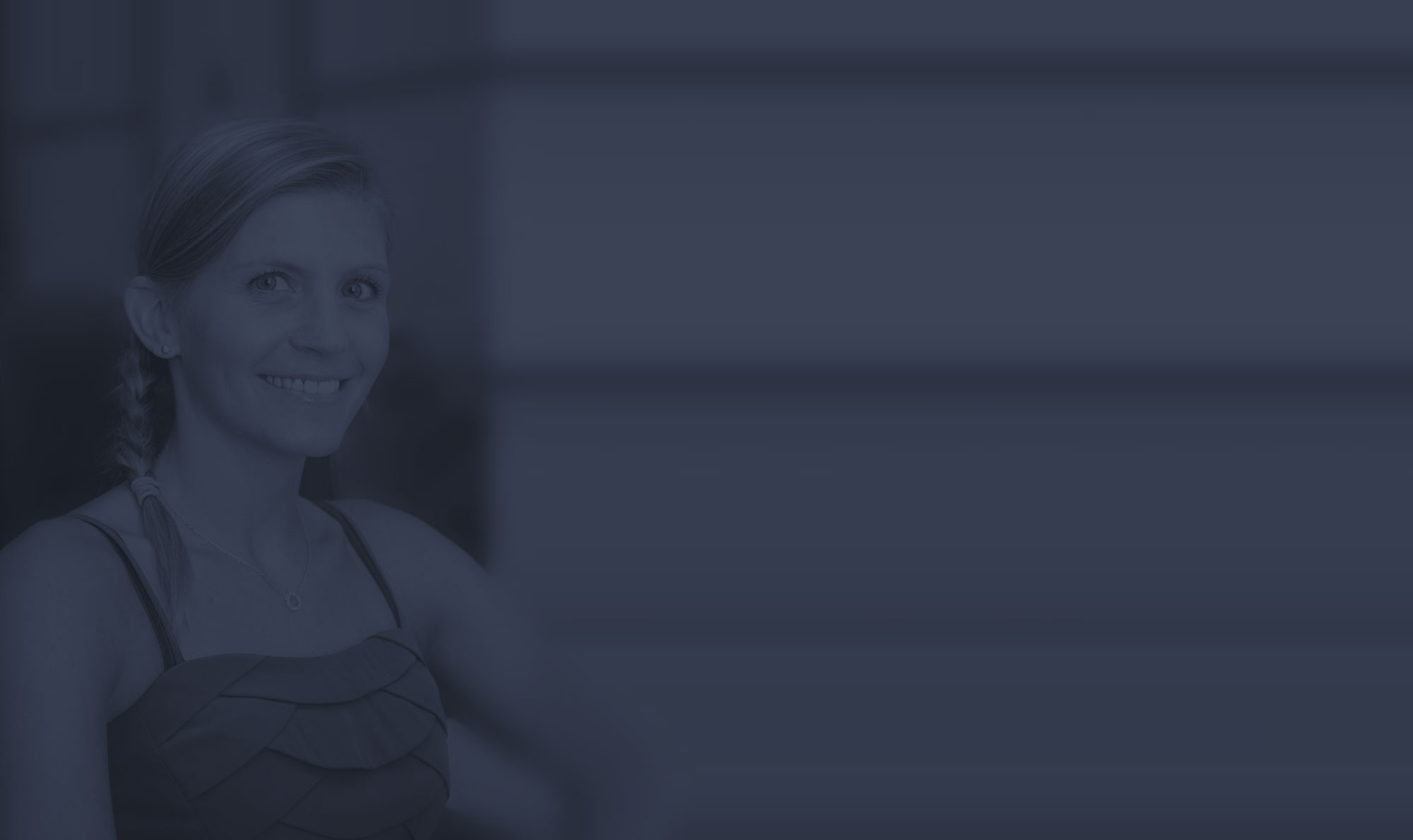 Het vinden van het juiste bureau is ingewikkeld. Er is enorm veel keuze en wij kunnen niet goed zien welke bureaus gemotiveerd zijn om met ons samen te werken. Sortlist neemt de eerste stap door een bericht te sturen, wat alles makkelijker maakt. Er is ook een voorselectie waardoor enkel de meest professionele marketingbureaus geselecteerd worden, dit aan de hand van relevante selectiecriteria.

Jessica Fabre
Digital Communication Officer bij Bourbon
Laat ons u voorstellen aan de beste bureaus voor uw project
Van webdesign tot reclamebureaus: wij houden rekening met ál uw criteria en stellen u voor aan de meest passende bureaus. U vergelijkt de voorstellen dan zelf en maakt de beste keuze.
100% gratis - Kosten worden in rekening gebracht bij de marketingbureaus die met u willen werken.