Omring uzelf met de beste bureaus
Van web ontwerp tot marketingcampagnes, wij leiden u naar de juiste marketingbureaus.
100% gratis - Kosten worden in rekening gebracht bij de marketingbureaus die met u willen werken.
arrow_downward
Geleverde diensten
Marketing & Reclame diensten. Geen software, geen media.
De pers heeft het over ons gehad
300k
Unieke bezoekers per maand
1k
Geslaagde samenwerkingen per jaar
Welke bureaus worden er voor u geselecteerd?
De beste - niet perse de grootste.
Shortcut Advertising
Feedback van onze klanten:
sélection d'une agence pour la mise en place de guideline de marque.  chaque graphique et stratégie de communication long terme.
Tiffany FoucartGérante, Torrigiotti sprl
PROFIRST Intl.
Feedback van onze klanten:
We have worked in collaboration with Profirst on many different projects over the years. They are always very professional, creative and looking for the slightest detail that will make the perfect set.
Alexia van der StratenProject Manager, Hoet&Hoet
EVO Group
Feedback van onze klanten:
Agence sérieuse, communication et travail efficace.
Daniella DuckaertComptable, Expertia
Superkraft
Feedback van onze klanten:
Een super tof, hands-on team waarvoor niets teveel is. Vragen en problemen worden direct aangepakt. Ik ben zeer tevreden van hun service en klantencontact.
Steven Van VlasselaerZaakvoerder, 2VRent
Pixelis
Feedback van onze klanten:
J'ai eu l'occasion de collaborer avec Pixelis à plusieurs reprises. Je n'ai jamais ressenti une distinction annonceur / Agence au niveau de notre relation, mais au contraire un vrai partenariat avec des objectifs communs. Pixelis encourage la co-création et vous accompagne pas à pas de la phase de réflexion stratégique jusqu'à la création finale. C'est une vraie agence créative et innovante, experte en branding dans tous ses aspects. Pixelis se réinvente constamment au grès des nouvelles technologies et des changements de consommation et d'usage.
Habiba BenjellounCMO, Avito - Adevinta group
BBS
Feedback van onze klanten:
Lancement app B2C - ANIMATION DRIVE TO STORE
FLEISCH JULIETrade marketing manager, Messika
LaMagnética
Feedback van onze klanten:
Empezamos a trabajar con La Magnètica en el año 2009 y desde entonces se ha convertido en un colaborador fundamental en la estrategia digital de la Fundación. Sus servicios van desde la consultoría técnica con informes que nos entregan regularmente y análisis sobre cómo mejorar el posicionamiento SEO a la conceptualización y diseño de nuestras páginas web y sus nuevos apartados y el asesoramiento en todo lo que está relacionado con la comunicación online de la institución. Desde 2014 con la renovación de nuestra página web, por la que La Magnètica trabajó en la conceptualización y optimización del diseño, usabilidad y funcionalidad, y con la publicación del diseño renovado del Catálogo Razonado de Pinturas de Salvador Dalí en diciembre 2017, hemos confiado en una empresa que demuestra su profesionalidad tanto desde el punto de vista de respeto de los tiempos de entrega de los proyectos y del presupuesto acordado, como de la capacidad de entender nuestras necesidades y deseos. Nuestra valoración del trabajo de La Magnètica en los proyectos pasados y en los que actualmente están llevando a cabo con nosotros no puede ser más positiva. We began to work with La Magnètica in 2009. Since then it has become a fundamental collaborator in the digital strategy of the Dalí Foundation. Their services range from technical consultancy (with regular reports and analysis) to SEO improving and conceptualization. They also help us design our web pages and new sections and give us advice on everything related to online communication. In 2014, we updated our website completely. La Magnètica worked on the new design's conceptualization and optimization, on usability and functionality. Another important project was, in December 2017, the launching of the new design of Salvador Dalí's Catalogue Raisonné of Paintings. To do so we relied on a company, La Magnètica, that showed professionalism from the point of view of respect for delivery times and for the agreed budget. They are very good at understanding our needs and wishes. Our opinion of La Magnètica's job in past and future projects with us cannot be more positive.
Cinzia AzziniDigital media, Fundació Gala-Salvador Dalí
EVerythink PR boutique
Feedback van onze klanten:
eVerythink ofrece un servicio especializado a cada cliente, lejos de otras agencias que aplican el mismo plan una y otra vez. Su gran dedicación a cada proyecto, marcan la diferencia y junto a su extensa experiencia en PR, hacen casi un éxito seguro de cada campaña. Aunque ya he trabajado previamente con Virginia Sanz y Virginia Frutos en otros proyectos, tuve la suerte de trabajar con ellas como agencia cuando llevaba la comunicación de la plataforma de pago MYMOID. Obtuvimos grandes resultados con visibilidad constante en medios generalistas y apariciones en TV. Más allá de una campaña de PR, ofrecen actividades adicionales dando respuesta a los cambios que pueden surgir durante la campaña y asesorando en todos ellos. Espero poder volver a trabajar pronto con ellas, y sin duda, es una de las opciones que siempre recomiendo.
Eider Díaz AscassoComms, PR and Brand Senior Manager ESL Iberoamérica, ESL
Comith
Feedback van onze klanten:
Create flyers, cards, communication, etc, for our brand.
Charlotte BuyseB2B sales & logistics assistant, Wonderbox
Mayple
Feedback van onze klanten:
Our ad campaigns are performing well, and website traffic has increased. Leveraging a comprehensive yet easy-to-use platform, Mayple facilitates collaboration between all relevant stakeholders. Their onboarding process sets them apart from other providers.
Michael KantorOwner, Kantor Kedem Architects
The Mood Project
Feedback van onze klanten:
La experiencia con Mood ha sido fantástica. Planteamos un concurso a través de la plataforma y seleccionamos su propuesta por estratégica. Era un proyecto para reposicionar la marca y diseñar el plan estratégico de comunicación. Durante la fase de Reposicionamiento estratégico fuimos desgranando la esencia de la compañía y construyendo la transformación de nuestra marca sin perder el foco y con eficacia. En los workshops participábamos personas de distintas partes de España, y Mood se adaptó a esta situación, optimizando al máximo cada reunión. Mood creó desde el primer momento un excelente clima de trabajo, y la confianza en ellos aumentó taller a taller, entregable a entregable. Dada la confianza en la calidad de su trabajo y visión, una vez acabado este proyecto continuaron con otros dentro de la compañía. Destacaría su capacidad para entender nuestro negocio en muy poco tiempo y su visión estratégica, realista pero a la vez innovadora. Acciones con contenido y con sentido.
Jorge AguilarDirector de Marketing, TRADE CORPORATION INTERNATIONAL SAU
Poixel
Feedback van onze klanten:
When I first saw your work I had a good impression about what you deliver, but I couldn't know what I need exactly and I was afraid of not getting what I want. Your experience & knowledge got me disposed of my concern. The work was amazing & it was beyond my thoughts. I suggest for every entrepreneur to meet you in person and discuss the ideas and I'm certain that they will insist to work with Poixel.
Mohamed Al MaroufFounder, Aitch Aitch
Clockwise Software
Feedback van onze klanten:
They were able to quickly stabilize the project by asking the right questions for development and facilitating communication. The team used weekly sprints to ensure they understood the requirements, and ultimately built a high-quality product.
Raif KablaouiCEO, KP Technology GmbH
Optimize 360 Agence de Référencement
Feedback van onze klanten:
Optimize our website SEO and improve our Adwords strategy
Youmna MalakVP Marketing, DATA4
Adjust
Feedback van onze klanten:
Digital agency with multiple qualities, with a team at the forefront of technology and able to meet any challenge. Made excellence a priority and always ahead of its competitors. Great atmosphere and very good contact with the team.
Charles PattynUI / UX Designer, Capver
ESCAL Consulting
Feedback van onze klanten:
Je recommande hautement les services d'ESCAL Consulting après 7 ans de collaboration et 35 retombées presse par mois en moyenne. Au-delà des résultats, professionnalisme et réactivité ont toujours été au rendez-vous. C'est humainement un plaisir de travailler avec les équipes tant FR qu'US de l'agence. Well done ESCAL Consulting!
Vincent DaffourdVP, Apidata
Biggerband
Feedback van onze klanten:
Biggerband a su faire preuve d'une grande capacité d'écoute et de conseils dans tous les projets que nous avons menés ensemble. Les équipes ont su se montrer très disponibles et faire rimer créativité avec réactivité. La pédagogie et la flexibilité de nos interlocuteurs ont été des ingrédients indispensables à la réussite de ces projets. L'agence a su s'adapter en permanence à nos urgences. Nous sommes aujourd'hui très satisfaits des performances de notre nouvelle plateforme de marque, de notre site RH, de notre blog et de notre espace Client. Un grand merci à tous !
Yann KarroumDigital Manager, KparK
New Step Media
Feedback van onze klanten:
To gain new experience and grow within the agency through human resources strategic management
Soha MohsenHuman Resources Business Partner, New Step media
148 - Agence de communication
Feedback van onze klanten:
Je n'ai eu que des retours positifs sur le Tumblr, bravo ! Le rendu est très bien, très bon boulot de votre part :)
Constance Ania
Essencius A/S
Feedback van onze klanten:
"Både forbrugere, forhandlere og medier har taget konceptet til sig og på den måde bidraget til at hylde kvinder og give børn rundt om i landet flere skønne oplevelser. Desuden har THE PANDORA TOUR været med til at skabe en endnu bedre relation til bloggere og journalister, fordi der har været så mange sjove, hyggelige og medrivende historier at fortælle." Helen Rosenkjær Koppel Jensen, Marketing & PR Director, PANDORA Nordic
Helen Rosenkjær Koppel JensenNordic Marketing and PR Director, Pandora
Bake250 Digital Agency
Feedback van onze klanten:
To begin with I was looking for create a new creative logo and a website
MalakehFunder, InterActive Collective
Factoría de Proyectos
Feedback van onze klanten:
"Tuve la oportunidad de conocerles hace tres años en un proyecto como director médico de PALIACLINIC y al incorporarme como Director del MACA, Master en la Universidad de Barcelona, no he tenido ninguna duda en volver a contactar... Demuestran pasión en todo lo que hacen, transmitiendo sensación de ser parte del equipo, a pesar de tratarse de un proveedor externo. Nuestra relación personal y profesional es extraordinaria." Francesc Fatjó, Director Màster Máster Apicado en Calidad Asistencial, Universitat de Barcelona
Francesc FatjóDirector General MACA, Universitat de Barcelona.
Anais Digital
Feedback van onze klanten:
AD a su parfaitement comprendre notre besoin et y répondre concrètement avec des exemples pratiques et une roadmap a moyen terme. Une mission bâckee par des bonnes pratiques thétiques et du bon sens pragmatique. Merci. Skip-Q
Alex PretGEneral Manager, SKIP-Q
Talentum Digital
Feedback van onze klanten:
Talentum es una empresa muy seria y responsable. Tengo contratado con ellos algunas campañas de Google y estoy muy satisfecho con los trabajos obtenidos. Es una empresa muy recomendable.
Sergio CrysermaGerente, Cryserma
EvolveDigitas
Feedback van onze klanten:
We had the opportunity of engaging with EvolveDigitas on web and brands for outr top ten companies. They helped us build our social and influencer network seamlessly driving us through a big IPO listing. Superb engagements and very professional.
Khantil ShahDirector Marketing, Arvind Ltd.
Wirelab
Feedback van onze klanten:
Wij hebben een samenwerking gevonden met Wirelab. Wirelab produceert voor ons de platformen en onderhouden deze zeer correct. Vooral het meedenken en de pro-actieve houding m.b.t. de ontwikkeling van onze platformen stellen wij zeer op prijs. Wirelab komt met innovatieve ideeën en creaties en zijn zeer flexibel en weten meteen vanaf dag 1 waarover zij spreken. Daarbij hebben zij ons enorm goed geholpen en vooral goed geadviseerd m.b.t. het overnemen van 2 bestaande applicaties. Hadden wij dit eerder geweten, dan hadden we veel eerder samen kunnen werken als het aan ons ligt.
Jeffrey van TiggelhovenEigenaar / Account Manager, Webova Nederland
Black Pizza
Feedback van onze klanten:
Nous avons sollicité l'agence Black Pizza dans le cadre d'un appel d'offre. L'agence a fait preuve d'un très grand professionnalisme et d'une implication qui nous a très agréablement surpris. Je recommande cette agence à celles et ceux qui cherchent une véritable agence créative. En plus d'être aimables, serviables, et dévoués, l'ensemble de l'équipe sait faire preuve d'une grande imagination avec un travail particulièrement bien soigné. Travailler avec Black Pizza, c'est allier le professionnalisme au plaisir.
Cédric K.Responsable du Développement, Seti Ingénierie Conseil
AB4 Systems
Feedback van onze klanten:
I've worked with AB4 Systems for 6 years on a number of projects and they have always delivered impeccably and on time. They are great professionals and a pleasure to work with.
MariaConstantinescuDirector, Perfect 10 Studio
POP Communications
Feedback van onze klanten:
Great group of professionals with ground breaking ideas, in-depth knowledge of the market and a result driven approach. We have worked with them on several projects including social media engagement and PR. I will definitely recommend them.
DamolaAlliConsumer Engagement Manager, tajawal
ELSE & BANG
Feedback van onze klanten:
Nous sommes ravis de la formation social selling très complète faite par Hervé Kabla. Une journée de formation, de la pédagogie pour tous les niveaux du groupe et de belles perspectives d'évolution et de business grâce à cela !
Anaïs BernoResponsable Marketing réseaux sociaux, Ouest-France
Base Design
Feedback van onze klanten:
The new branding is reconnecting us with our DNA: Studio Brussel as a sharp, directional music lover's radio. The logo is a jolt of energy and it inspires us to explore the boundaries of what StuBru stands for in 2019. We are excited to play around with the work Base has done. Their team exceeded our expectations and I am very grateful for their vision and work on one of our iconic radio brands.
Peter ClaesHead of Media, Production VRT
Oh! my brand
Feedback van onze klanten:
Oh My Brand has designed our website in the agreed timing, with a high standard of quality and with an excellent customer service attention.
Martina MartinaMarketing & International Manager, Swan Medical
Dupont Lewis
Feedback van onze klanten:
L'agence Dupont Lewis nous accompagne en communication RP, branding et Social Media depuis notre implantation en France en 2016. Composé d'une petite équipe de passionnée, focalisée 100% Food, l'agence se démarque par la créativité de ses stratégies de communication et par son service ultra-personnalisé. Elle est capable d'être réactive sur des sujets très ponctuels mais également de définir des stratégies de communication et de positionnement sur le long terme grâce à la proximité et la disponibilité des équipes et du top management. Notre expérience avec l'agence Dupont Lewis ce 2 dernières années à été absolument excellente ! Nous souhaitons d'ailleurs continuer notre partenariat avec l'agence sur le long terme.
Maxime LestringantHead of France, Five Guys
Dynamic Creative
Feedback van onze klanten:
Revoir notre communication digitale pour être plus punchy face à nos concurrents
ALSResponsable technique, Arts & Lettres Signalétique
The Crew Communication
Feedback van onze klanten:
We have been working with the Crew Communication for many years on many projects of different types (annual reports, brochures, web projects with videos...). Each time we were more than satisfied about their work. They get the job done with ceativity and professionalism and right on schedule. The budgets were always respected and everything was done to deliver the best service, with the smile. It is always a real pleasure to lead a project with The Crew Communication team.
Gilles GallemaersCommunication officer - Copywriter, Belgocontrol
Digital Advice Group
Feedback van onze klanten:
We worked with Digitag in order to increase the visibility of a new advertising campaign for one of our clients. Thanks to the analysis and implementation of new digital tools, the campaign received an outstanding amount of reach and engagements creating a large follower base. We worked in an agile way to maximize the value for our clients and to optimize their budget according to their evolving needs. It's helpful because it allows the stakeholders to change the scope of the project and to be really flexible according to the results of the different channels and strategies. Sacha and his team were really helpful and help us to succeed this digital campaign.
David HekkersManaging Director, Noûs
datasocial
Feedback van onze klanten:
Fantástica. Abierta a innovar y crecer conjuntamente... Y luchar por lo difícil interesante, no por lo fácil inútil.
Carlos FernándezDirector Digital & Social Media, Iberdrola
Atypic
Feedback van onze klanten:
Atypic is our historical communication and marketing agency. they are specialized in retail companies and pharmaceutical companies. Atypic support us in the development of our marketing campaigns, merchandising campaigns, social media, our sales aid, POS material, website.
Falmagne GeoffroyGeneral Manager, GSA Healthcare
Equinoa
Feedback van onze klanten:
Creation of a new Corporate website, long-term partnership for the maintenance
Fanny LhommeDigital Project Manager, Hour Passion
PURE illusion
Feedback van onze klanten:
Une agence professionnelle, réactive, et fiable !
Mme DubiéRH, Fidérim Consulting
deBottomLine
Feedback van onze klanten:
deBottomline werd aangezocht om: • in eerste instantie ons te adviseren bij een aantal (dringende) strategische keuzes die gemaakt moeten worden en • samen met het team een communicatie- / promoplan uit te werken We zijn erg tevreden over het parcours dat we tot op heden met deBottomline hebben afgelegd. Snel hebben zij zich de complexe situatie van het sectorfonds eigen gemaakt. En de verrassend originele (strategische) voorstellen zijn een grote meerwaarde voor onze organisatie. Ook het begeleiden van verschillende workshops (merkenpiramide) werd op een aangename, professionele wijze georganiseerd en uitgevoerd. Dit alles gebeurt met duidelijk respect voor timing en budget. Het actieplan wordt 2019 uitgerold en door de positieve ervaring van het team met deBottomline zal dit ook verder door hen worden opgevolgd.
Geert HeylenDirecteur, Sociaal Fonds Transport en Logistiek
sendian creations
Feedback van onze klanten:
Great guys, Great innovation, Best digital planning Ever
mohamed magdysales manger, Eagle tech
Djm Digital SA
Feedback van onze klanten:
Création de supports numériques et développement de la stratégie de marketing digitale
Henry IsabelleHead of marketing, Standard de Liège S.A
MKKM I SOCIAL MEDIA EXPERTS
Feedback van onze klanten:
Nous travaillons avec MKKM pour l'élaboration de notre stratégie réseaux sociaux. Disponibilité, efficacité et réactivité, autant de qualités professionnelles dont fait preuve l'équipe de MKKM dans le cadre de notre collaboration, le tout avec professionnalisme, sourire et bonne humeur. MKKM ne lésine pas non plus sur les efforts pour comprendre les problématiques du client, visites de terrain, réunions régulières et nombreux questionnements. Une chouette collaboration!
Ophélie LucianoSocial Media Manager, Le TEC
OFCORES
Feedback van onze klanten:
Congress Collaborations We worked together with ofcores for several events and were always surprised by their level of excellence. The team brings a lot of different skills and expertise to the table, making it easier to think outside the box & make the impossible possible.
Joost RensonCEO & Founder, Plant a Flag
Bent u een getalenteerd bureau? Sluit u aan!
Wie zijn onze klanten?
Besluitvormers van duizenden bedrijven.

Sylvie T'Jaeckx
Ik was verrast door het snelle en persoonlijke antwoord. Het stellen van gerichte vragen resulteerde in een veel betere briefing. Hierop volgde een lijst van passende bureaus die ons ook écht konden helpen.

Damien Thayse
Als ik Sortlist aan vrienden of klanten zou moeten aanraden, dan zou ik zeggen dat het vooral tijdbesparend is. Twee dagen na het doorsturen van mijn project op de website was alles geregeld! Bovenal, heel relevant!

Jean Minne
Ik plaatste een project op Sortlist met een overzicht van mijn behoeften. Binnen de twee dagen namen vier bureaus contact met me op om zich voor te stellen. Ze legden me uit hoe ze werkten en ook hoe ze mijn behoeften tegemoet konden komen. Daarna heb ik het juiste bureau geselecteerd en is het proces heel snel gegaan.
Lees meer klantenervaringen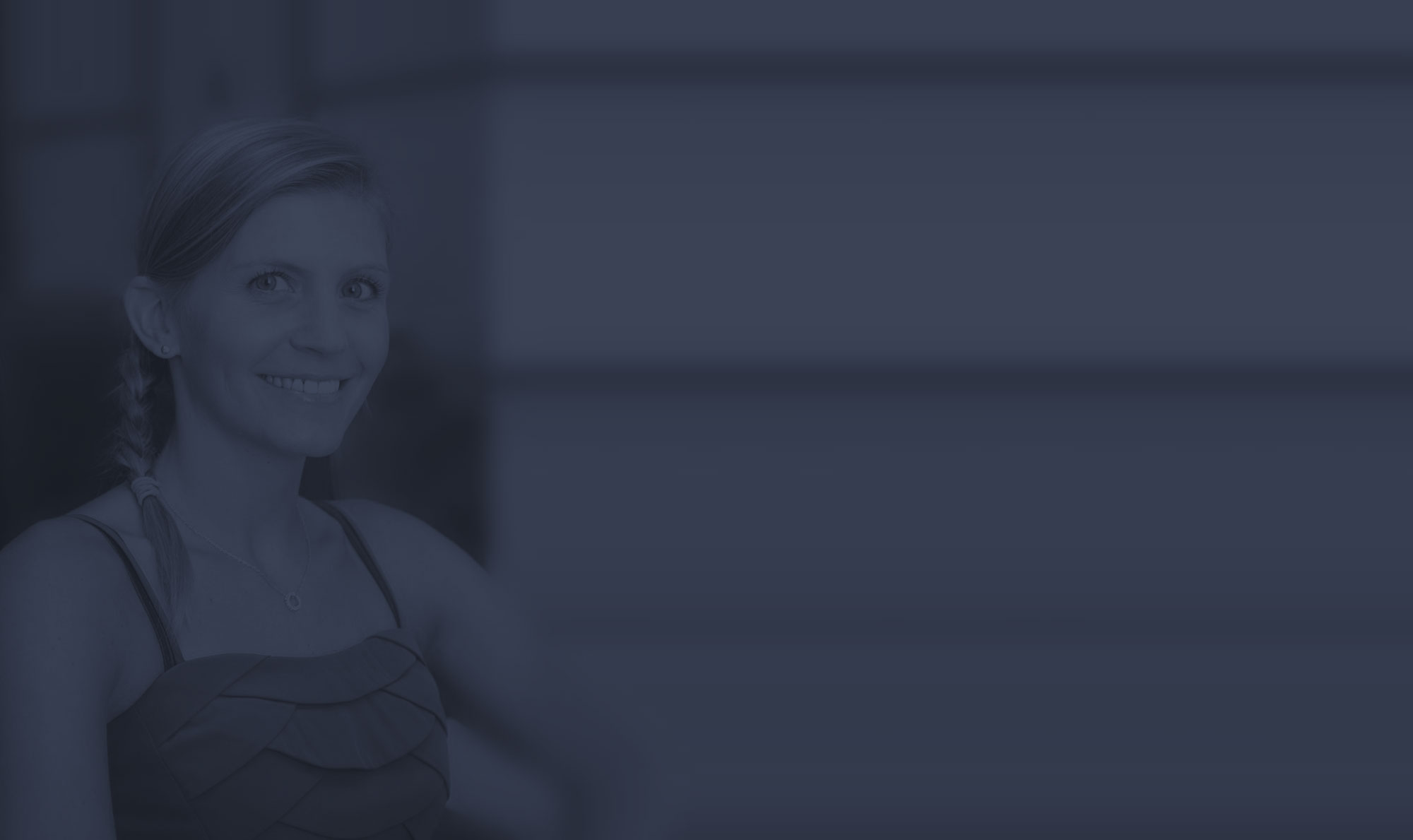 Het vinden van het juiste bureau is ingewikkeld. Er is enorm veel keuze en wij kunnen niet goed zien welke bureaus gemotiveerd zijn om met ons samen te werken. Sortlist neemt de eerste stap door een bericht te sturen, wat alles makkelijker maakt. Er is ook een voorselectie waardoor enkel de meest professionele marketingbureaus geselecteerd worden, dit aan de hand van relevante selectiecriteria.

Jessica Fabre
Digital Communication Officer bij Bourbon
Laat ons u voorstellen aan de beste bureaus voor uw project
Van webdesign tot reclamebureaus: wij houden rekening met ál uw criteria en stellen u voor aan de meest passende bureaus. U vergelijkt de voorstellen dan zelf en maakt de beste keuze.
100% gratis - Kosten worden in rekening gebracht bij de marketingbureaus die met u willen werken.